Welcome to our September & October 2010 news update
With the Ethiopian rainy season behind us and the new school year fully in swing, we at Link Ethiopia have been as busy as ever. Several members of our UK team are currently in Ethiopia, working alongside our Ethiopian team on projects, school activities and supporting the nine teaching volunteers who are currently doing fantastic work within our Ethiopian schools. But more of that another time. Here's our latest update which is full of interesting news to read. So settle back and enjoy…!
UK teachers visit their partners in Ethiopia
Joy Hardy from Queniborough School and Michael Hill from Wreake Valley Community College have just returned from visiting their link schools in Ethiopia for the first time. They spent 5 days with their hosts, observing lessons, discussing plans and involving Ethiopian children in an exciting joint artwork project about the weather. They also had the chance to visit the famous monasteries of Lake Tana and the Blue Nile Falls, at the head of the river Nile.
Meanwhile, in Gondar, Jonathon Wilcox led a group of 14 students from Halliford School who were visiting their partners at Edeget Feleg Secondary. Their young people spent time getting to know each other as well as taking part in a traditional dance workshop and an inter-school football match.
Keep an eye out for photos and more information in a future news update.
Welcome to Elsa and Yohannes and farewell to Firew
We are delighted to welcome Elsa Kebede and Yohannes Abebe to the Link Ethiopia team!
Elsa is our new School Links Coordinator working in our Gondar office. She will be organising our expanding school activities in Gondar, Bahir Dar and around Lake Tana.
Yohannes is just starting work as our new Sponsorship Manager, based in our Bishoftu (Debre Zeit) office. He will be managing the southern office, coordinating our child sponsorship scheme and organising our teaching volunteer activities in Addis Ababa, Bishoftu (Debre Zeit), Adama (Nazret) and Asella.
Yohannes is taking over the reigns from Firew Tilahun who will soon be moving to pastures new. Firew has been an exceptionally talented manager of our southern office for the last two years. His initiative and dedication has really enabled our activities south of Addis to flourish. We wish him the very best with all his future activities!
Ethiopian buffet meal
If you live in the London area you're more than welcome to join us at Flamingo Restaurant for an Ethiopian Buffet Meal on Saturday 20 November at 7.30pm. Enjoy an evening of delicious Ethiopian food and find out more about the work of Link Ethiopia and also Project Pencil Case (www.projectpencilcase.org) in the north and south of Ethiopia. The buffet costs £15 per person (food only) which includes a £6 donation towards the charities. So we roughly know how many people are coming, please RSVP by 13th Nov to [email protected]
Journey to the Lost Kingdom
Join broadcaster Jonathan Dimbleby and cultural historian Gus Casely-Hayford as they discuss the ancient, modern and often misunderstood Ethiopia. The Royal Geographical Society is hosting an Ethiopian debate on Wednesday 10th November (6pm to 8pm) at their London location. It will be chaired by travel writer and broadcaster Frances Linzee Gordon, author of the first Lonely Planet Guide to Ethiopia. Tickets cost £10. Book online at http://www.rgs.org/travel
News from Ethiopia
At the end of September, Addis Ababa, "new flower", lived up to its name: fresh daisies lined the streets, strewn in piles in markets, heaped on to minibuses, gathered in bundles on the backs of white-robed women. The occasion was Meskel, a festival named for this flower and for the cross, both of which feature prominently. Read more…
The Ethiopian government has released information about plans to construct a major new rail network across the country. In the process, links to neighboring countries are being prepared sooner rather than later. Read on…
Meet the Team: Melaku Getachew
Melaku Getachew is an Ethiopian lawyer of great repute in the UK and one of the trustees of Link Ethiopia. He expertly guides us in all governmental and legal matters. Melaku has a lovely wife and four charismatic children and they all live out in the country to the west of London.
The Kindu Trust
Link Ethiopia and the Kindu Trust have been partners since the Trust was founded, by Kate Fereday Eshete, in 1998. It was originally set up to help provide for children living on the streets of Gondar. Over the years, the charity has grown and evolved and it now helps almost 300 of the poorest families in Gondar and elsewhere in northern Ethiopia through its child sponsorship scheme. Beneficiary families receive a monthly financial payment, along with medical care and provision of school uniforms and books.
The Kindu Trust recognises the crucial role that education plays in helping families to break out of their cycle of poverty, and works closely with Link Ethiopia to find ways in which to encourage child education in Gondar. As the charity grows, it is aiming to increase its impact within the local community through income generation projects. To find out more, visit www.kindutrust.org.
Coming up on UK Television
Around the world in eighty treasures
Ethiopia and the Ark of the Covenant.
Tue 24th November late (Eden)
Tribal Wives – Afar
Six women each live for a month with six different tribes. The Afar are one of Ethiopia's most independent tribes.
Wed 1st December (Eden)
School quiz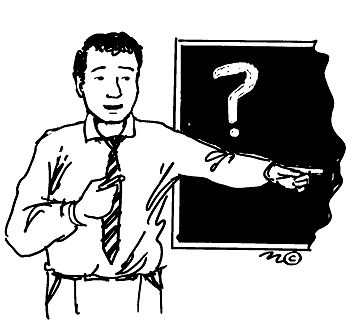 Where in Ethiopia were angels supposed to have 'built' stone churches for the king during just one night?
Which very small lady do the Ethiopians call Dinkanesh, and what do people in the rest of the world call her?
Which immediate neighbour of Ethiopia is by far the smallest and has French as a very important language?
(School quiz answers: (1) The hill village of Lalibela, (2) Lucy, one of the oldest skeletons ever discovered, (3) Djibouti)
Kids' conundrum
In which southern Ethiopian valley do you find the whitest clothes?
(Kids' conundrum answer: The Omo Valley (washing powder?!))
Ethiopian proverb
" A fool is thirsty in the midst of water "
English proverb
" A bad shearer never had a good sickle "
Website link
Learn some serious details about the Ethiopian Orthodox Church at  http://bit.ly/lhfnO
… and of course, visit, www.linkethiopia.org
Help us?
As always, if anyone reading this would like to offer us expertise, knowledge and help with our work or if you would like to associate yourself with one of our school projects (classrooms, water, toilets, books, etc) then please get in touch. You can donate via the following link, or by contacting us – details below.