Welcome to our November & December 2010 news update
"Christmas is coming and the geese are getting fat ….."
Well, perhaps that's not the most relevant way to start this News Update, but we at Link Ethiopia do send you all the compliments of the approaching season and hope that you will welcome our latest news.
And what about those Christmas gifts for your family, friends and other loved ones? If you would like to choose something from our Gift Ethiopia website, we can assure you (1) that your donation will be spent exactly according to your wishes and (2) that it will make the lives of some less well-off people in Ethiopia a little more positive and hopeful. Read on … and best wishes to you all!
Fun Christmas presents from Gift Ethiopia
Our gifts will bring a smile to the faces of your friends and family this Christmas. While at the same time they'll bring a smile to children who are eager to learn, thousands of miles away.
Thanks to your support our projects now reach over 80,000 young people throughout Ethiopia. With your help we will be able to do even more to expand quality education to youngsters in towns and rural areas through 2011 and beyond.
So now's your chance to give someone a gift that you feel passionately about; whether it relates to the importance of clean drinking water, hygienic toilets, books, or teacher training. Or perhaps you're looking for something slightly out of the ordinary… like our donkey library?
Visit www.giftethiopia.org to support the children and young people of this amazing country!
Special gift cards
For each gift you will receive a colourful and celebrational gift card explaining about the specific support you are giving, and this is posted to you 1st class so you can write a message and give it to your lucky family member or friend.
So please, visit our Gift Ethiopia website and give a special gift to a special person. It's a brilliant way to get involved!
Visit www.giftethiopia.org
News from Ethiopia
It has just been announced that France Telecom SA has started a two-year contract to manage Ethiopia's state-owned Ethio Telecom, Communications and Information Technology. 

Read more…

And a consignment of 16,000 day-old chicks are to be sent from India to Ethiopia as part of a programme to introduce and breed superior quality poultry in the African nation.
Meet the Team: Elsa Kebede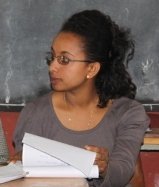 We would like to introduce you all to Elsa Kebede, the newest full-time worker in our Gondar office. She is full to the brim with enthusiasm and energy as she begins to fulfil her role as School Links Coordinator. We welcome her and wish her every success.
Support our runners!
We have been lucky enough to find five fantastic supporters who will be raising money for Link Ethiopia by running in 3 famous UK events.
Virgin London Marathon – 17th April 2011
Jon Devaney, a long time supporter of Link Ethiopia will be looking to raise £2,000 http://www.justgiving.com/jondevaney
BUPA London 10k – 30th May 2011
Aster Mullugeta  http://www.justgiving.com/Aster-Mullugeta
Andrew Tam  http://www.justgiving.com/Andrew-Tam
Maria Taembo  (JustGiving site on its way!)
Adidas Silverstone Half Marathon – 6th March 2011
Alexandra Floyd http://www.justgiving.com/Alex-Floyd
There will be various fundraising events throughout the year that we shall be making you all aware of, but in the meantime please support all our runners in their efforts to help Link Ethiopia improve education, by clicking on their JustGiving links above.
We still have places in the BUPA Great Edinburgh Run, full Marathon, on 2nd October 2011. If any of you are interested please contact Martin at [email protected] for more details.
Coming up on UK Television
Mystery investigator – Olly Steeds
The Ark of the Covenant. Could it have been smuggled into Ethiopia?
Tue 21 and Wed 22nd Dec (Discovery History)
Joanna Lumley's Nile

From the source to the sea

Olympic hopefuls in the Simien Mountains
Thu 30th Dec
(ITV London)
School quiz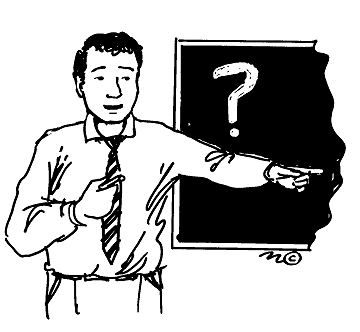 If you proceeded in a straight line directly south from Addis Ababa, which would be the next country you would come to?
What would an Ethiopian do with a 'masingko'?
Where in Ethiopia is supposed to be the hottest place on earth?
(School quiz answers: (1) Kenya, (2) Play it. It is a one-stringed violin, (3) The Danakil Desert)
Kids' conundrum
Where, in modern Ethiopia, might you just think of finding Mary living with Joseph?
(Kids' conundrum answer: Nazret (Nazareth) – now also called Adama, its Oromo name)
Ethiopian proverb
" A silly daughter teaches her mother how to bear children "
English proverb
" A deaf husband and a blind wife are always a happy couple "
Website link
The wonderful Africa Guide's pages on Ethiopia at http://bit.ly/dL7pRs
… and of course, visit, www.linkethiopia.org
Help us?
As always, if anyone reading this would like to offer us expertise, knowledge and help with our work or if you would like to associate yourself with one of our school projects (classrooms, water, toilets, books, etc) then please get in touch. You can donate via the following link, or by contacting us – details below.