Welcome to our January & February 2011 news update
As a new year begins, a past year of progress and accomplishment fades into the background, while another set of exciting challenges rises up for the future. What a fine life we have here at Link Ethiopia!
Let us first wish all of you a happy 2011 (2003/2004 in Ethiopia!) and thank you for being with us. We want your comments, we want your suggestions. Only in that way can we make sure that Link Ethiopia is providing the best service possible in its various areas of activity. And none of that activity would take place without the many people who give so freely of their effort and enthusiasm to carry us along. So thank you! And we hope you enjoy our latest news email!
Volunteers in Ethiopia
Link Ethiopia's volunteering scheme has developed apace in recent months and we have had an excellent take-up of the programme from people of all ages who want to spend some time in Ethiopia helping youngsters to improve their English Communication Skills and generally supporting the community and experiencing Ethiopian culture at first hand. Find out more…
News from Ethiopia
Just what is there about the Ethiopian long-distance runners that makes them so successful in world competition? Hardly a month goes by without yet more successes being announced for Ethiopia's amazing athletes. Read more…
Africa's lone wolf… a new species has been found in Ethiopia. Genetic evidence shows that 'Egyptian jackal' isn't really a jackal at all. Read on…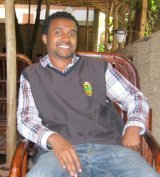 Meet the Team: Yohannes Abebe
Last October saw another skilled young man join the team in Ethiopia. Yohannes is a teacher with several years experience and a superb command of the English language. He has joined Haile in the southern office and he has already shown what excellent work and real commitment he will be giving to our organisation.
Sporting facilities
Our thanks go to Klaus Blessing and Marcus Scherer who recently worked with Link Ethiopia to construct robust sports equipment for schools in the Gondar region of Ethiopia.
Our work with Klaus began in 2009 when he visited Ethiopia and saw the lack of sporting equipment for himself. We agreed to work together to try and improve this situation so that sporting opportunities for local young people can be maximised. Read on…
Timkat celebrations
This January saw the memorable Epiphany festival, called Timkat, in the city of Gondar, in the north of Ethiopia. This is certainly the greatest festival in the Ethiopian calendar and this year the Gondar authorities added to the celebrations by launching the first Carnival in Ethiopia alongside the more traditional festivities. Find out more…
Coming up on UK Television
An African journey with Jonathan Dimbleby – An emotional return to Ethiopia –
Wednesday February 23rd (Eden)
Around the world in 80 treasures – Ethiopia and the Ark of the Covenant –
Tuesday March 15th early morning (Eden)
School quiz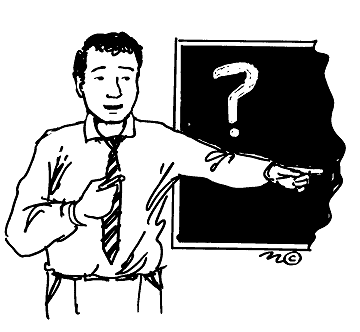 You may have heard of the Rift Valley. But what is a 'rift'?
In which places in London (for example) might you sample some Yirgacheffe or some Sidamo?
Ethiopia's immediate northern neighbour is Eritrea. What is the name of its capital city?
(School quiz answers: (1) 'rift' noun a crack, split or break in something, (2) Coffee houses (fine Ethiopian coffees), (3) Asmara)
Kids' conundrum
Which mountains in Ethiopia ought to be the home of lots of monkeys – and why?
(Kids' conundrum answer: the Simien Mountains ('simian' – noun – an ape or monkey)
Ethiopian proverb
" A single stick may smoke, but it will not burn "
English proverb
" A good archer is not known by his arrows but by his aim "
Website link
This month, we thought you might appreciate a link to some wonderful Ethiopian dancing at http://bit.ly/awn3h
… and of course, remember, www.linkethiopia.org
Help us?
As always, if anyone reading this would like to offer us expertise, knowledge and help with our work or if you would like to associate yourself with one of our school projects (classrooms, water, toilets, books, etc) then please get in touch. You can donate via the following link, or by contacting us – details below.