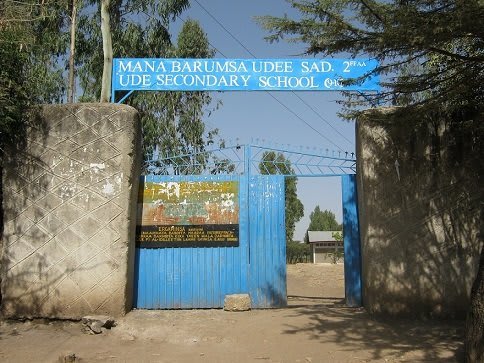 During these past Easter holidays Christina Lynn, Link Coordinator at Priory School in Lewes, flew to Addis Ababa and drove down to Bishoftu to visit her Link School Ude. She was truly excited and looking forward to finally be in Ethiopia and meet the people she had been working so closely with for the past two years. All this made for a fantastic experience which was made possible thanks to a grant from the British Council we helped her obtain.
As she arrived in Bishoftu she was warmly welcomed with a lively gathering that included the traditional Ethiopian coffee ceremony, poetry and dancing from over forty of Ude's Link Club members. While she was enchanted with this magical display of Ethiopian culture, she was particularly captivated by the teaching methods in place at Ude, which she got to discover on her tour of the school and participation in the classes. In fact, like in many schools in the country, Ude uses the plasma TV system, whereby lessons designed in the United States are broadcast by the government to all state schools at the same time.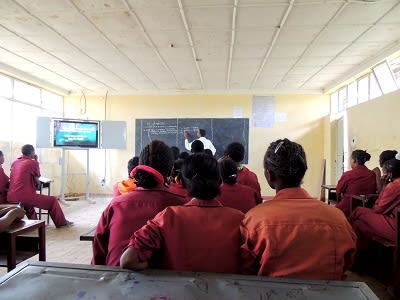 Christina found this system incredibly interesting,and she also found the fact that the students learn entirely in English very surprising!
The exchange of traditional food rituals was also part of one of two projects the schools are working together on, namely Food Culture, which includes replicating one another's recipes, and a study on Water end Energy Consumption in Ethiopia and the UK.
Christina found her visit to be exciting and eye-opening and this experience was invaluable towards building a solid partnership with her peers at Ude School. We thank her and our friends at Priory for all the great work they have been doing and we hope to see many more amazing visits like this!