This summer Andinet Elementary School has had a well needed refurbishment, with the help of Girlguiding North East whose hard work has improved the quality of education for the 325 children who attend the school. It was established in 1974 and until recently was severely run down. 8 of the 13 classrooms were made from wood, mud and sticks and there was no electricity supply in the school at all. These conditions were far from ideal, with dusty, dark and damp classrooms which often inhibit learning.
This August a group of 18 Girl Guides from the North East of England have worked with us to improve Andinet Elementary School. The girls helped in refurbishing classrooms, cultivating a vegetable and shrub garden, running a summer camp for the students in the school and creating a mural with the school kids. 4 classrooms have been fully refurbished and the school has been connected to the electricity supply! This
has totally transformed the school and helped to make it a much more enjoyable and productive experience, for both the pupils and teachers!
We have also been working with the school to develop facilities and have so far supported the school to have a clean water supply with the help of Broomwood in Ethiopia!
Click below to read about Girl Guide Clemy's experience, and to see the transformation the school has undergone.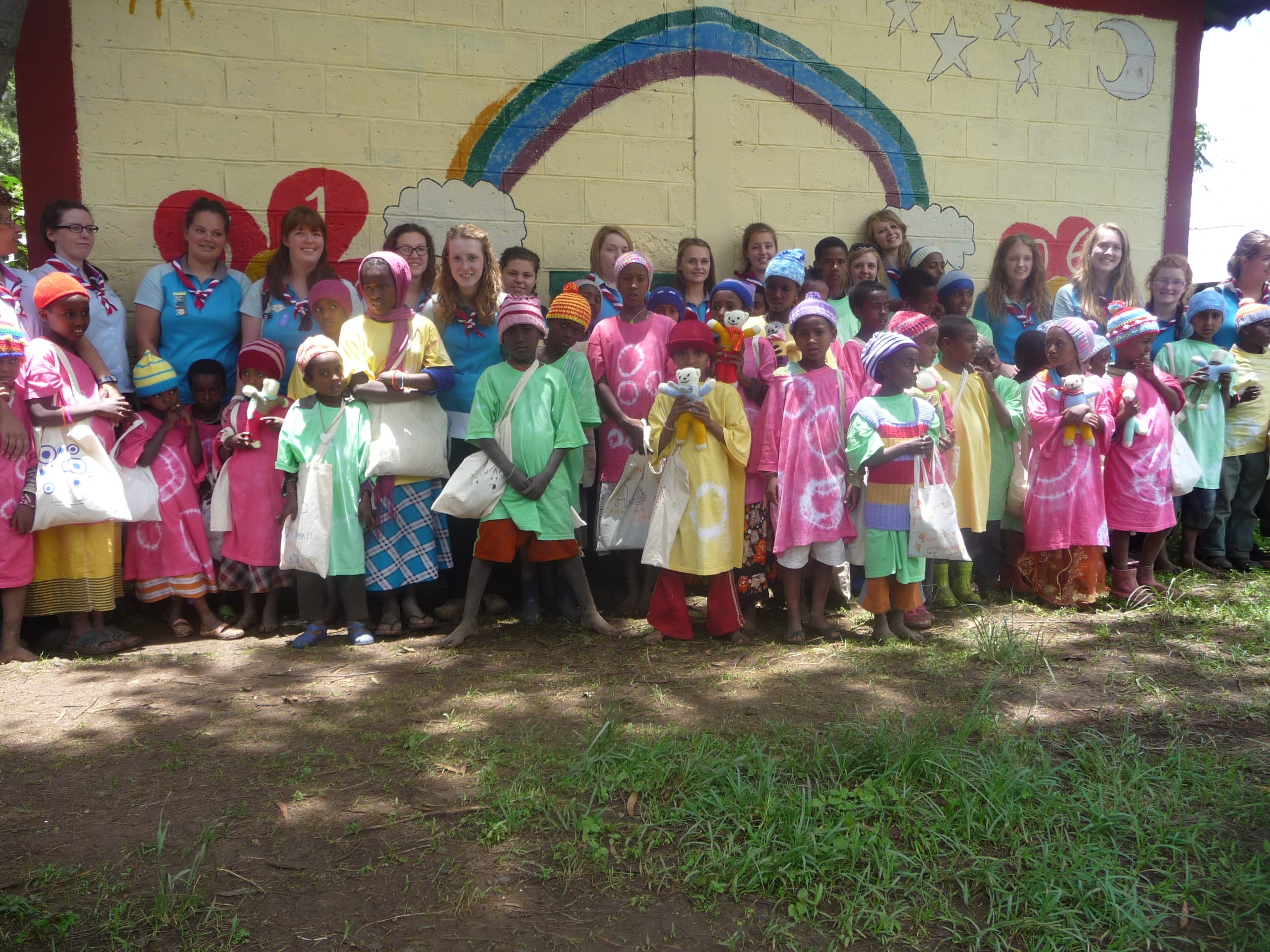 "Each morning the children were always waiting for us with excitement, cheering and smiling, a memory I certainly won't forget. They were so welcoming, helping us with our  bags as we got off the bus, coming to hold our hands, and even though they did not speak much English, they were always asking us how we were, and always offered to help. They were all so positive and always had a smile on their faces.  I would like to thank our translator Elsa, and the teachers at the school who were brilliant. They supported us with any problems we had and really helped us to communicate with the children by translating for us. I feel extremely privileged to have been selected for this trip. I have certainly learnt a lot from this once in a lifetime experience and it is a memory I will treasure forever. I will most definitely keep in touch with Link Ethiopia and would recommend a trip there to anyone!"