Written by Sitotaw
The Gondar Town Under-15's Tournament started on August 8th and the excitement around town is already heating up. And Link Ethiopia's very own team – the Link Ethiopia Wolves – won their first game!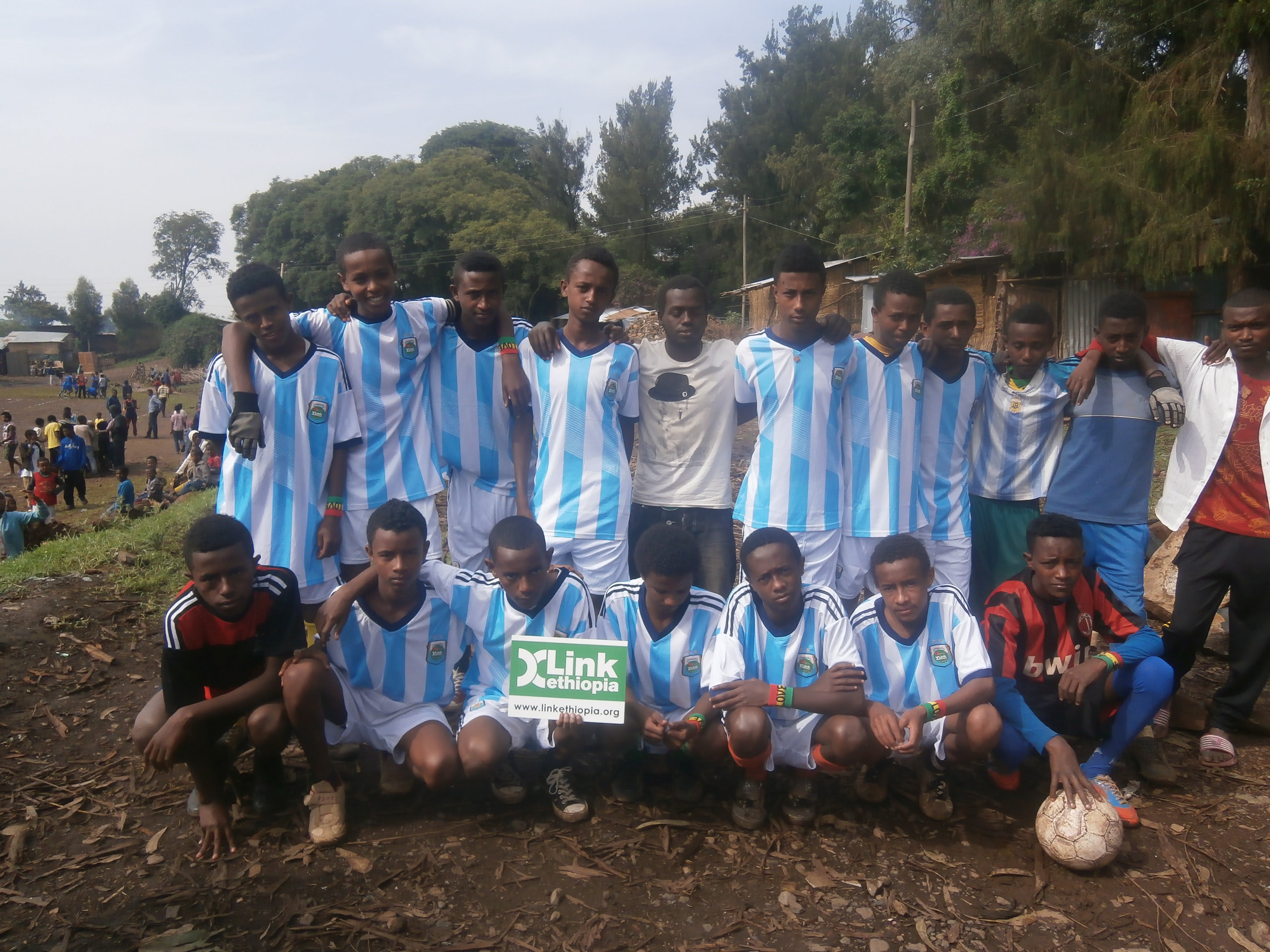 The football tournament is organised into two groups – 'A' and 'B' – with four teams in each group, with teams coming from across Gondar town.
The Wolves were assigned to group 'B' and their first match was against Hamsalomie in the 'Mexico' stadium in Gondar.
The match was fast-paced and exciting for all those watching, not to mention taking part. After a hard-fought match, the Wolves emerged victorious, winning 5 – 1. A fantastic result!
You can see the team celebrating in the photos below.
We support the Wolves in Gondar, and another young team in Bishoftu as part of our commitment to supporting sports, fitness and physical education in schools and communities across Ethiopia.
Not only do these projects give young people a fantastic opportunity to be active and focused during the long Summer breaks from school, but they give young people something to be proud of – and be part of! This is invaluable for the communities in which we work, where young people face many challenges and a lack of local facilities for getting involved in activities such as sport.
The Wolves next game is tomorrow, against Maranata, so be sure to check out the blog, Facebook and Twitter pages for the latest results!