Written by Zemene
"The Link Ethiopia Wolves Team played their last game on Saturday against their counterparts Kebele 03. The game was held during a hot day, and both teams struggled mightily during the tense and exciting Gondar Under-15s Cup Final.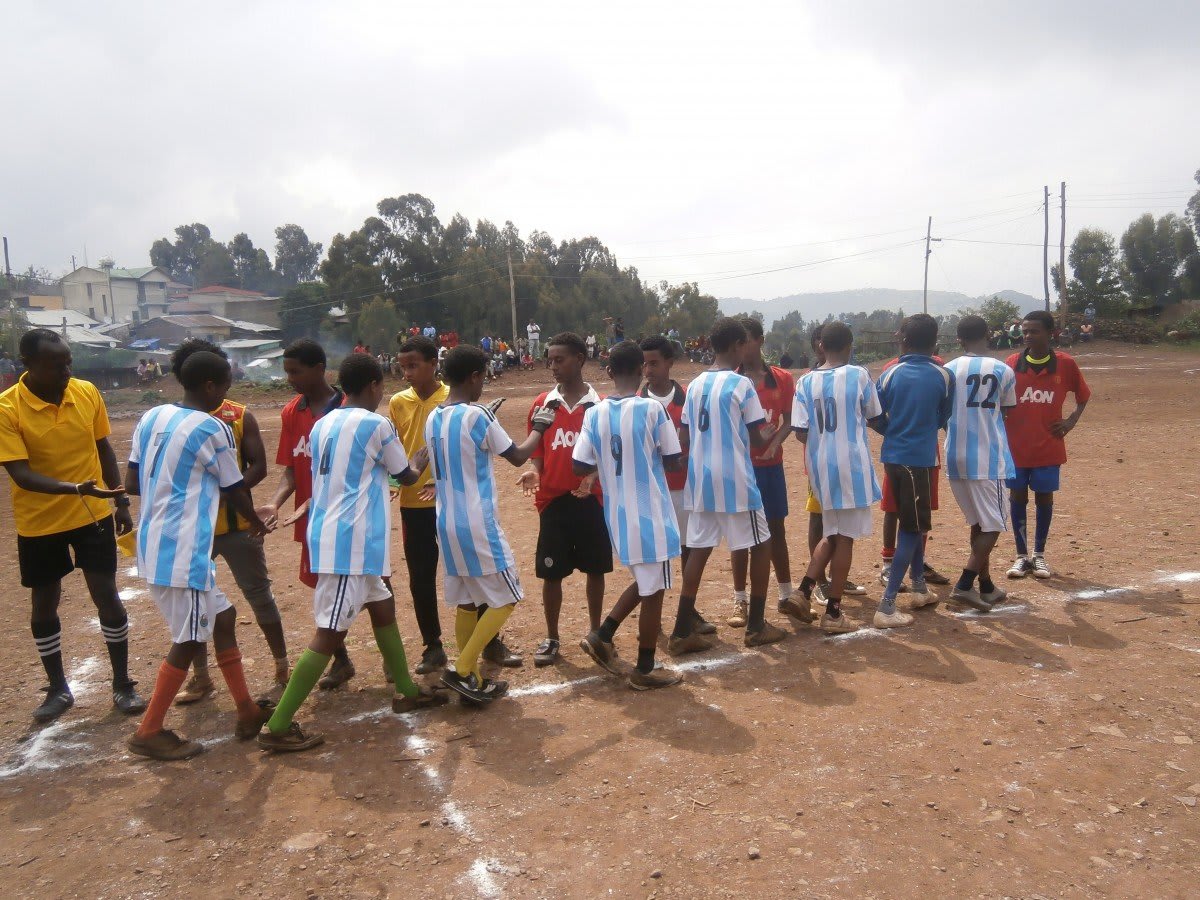 Within a few minutes of the game commencing, the Wolves struck eagerly and scored. And up until the 15th minute of the first half, the Wolves were leading their counterparts 1-0. But Kebele 03 managed to equalise, and from then on the game was neck-to-neck and eventually ended up 3-3.
By this point the crowd were ecstatic with excitement! Hundreds of people from all over Gondar had gathered to watch these two teams battle it out.
In order to identify the winner, a penalty shoot-out was declared. It was nail biting stuff, with the Wolves scoring 4 out of 5 penalty goals. But Kebele 03 came up and scored their 5th and final penalty and with that had won the match and the tournament.
Our team had played fantastically well and they had progressed much, much further than anyone had thought was possible for such a young band of footballing troubadours. We are all so proud of them, and they also won the support of hundreds of fans across the Gondar region.
The Gondar City Administration's Culture, Tourism and Sports Department awarded the team a Certificate of Participation in the Summer Under-15s Football Tournament, in recognition of the Wolves' efforts and their runner-up position.
We hopefully won't have too long to wait to catch the next exciting match from these talented players, as both the Wolves and Kebele 03 have got the chance to play in another tournament, in the Ethiopian New Year under a program from the Gondar Town Tourism Department. Let's hope the Wolves can build on the successes of this tournament and perhaps even take home the cup this time!
To learn more about our sports & fitness projects such as the Wolves Football Team, and to pledge your support, please head over to our Projects and Donate pages."