Written by Lauren Eliot
"I've recently returned from a five week volunteering placement with Link Ethiopia, based in Gondar, teaching Grade 11 students at Fasiledes Preparatory School, just outside of town. Before embarking on my journey to Ethiopia, I was anxious and unsure of what to expect from this enigmatic country, but now I can confidently say that volunteering for Link Ethiopia has been a truly memorable and fulfilling experience.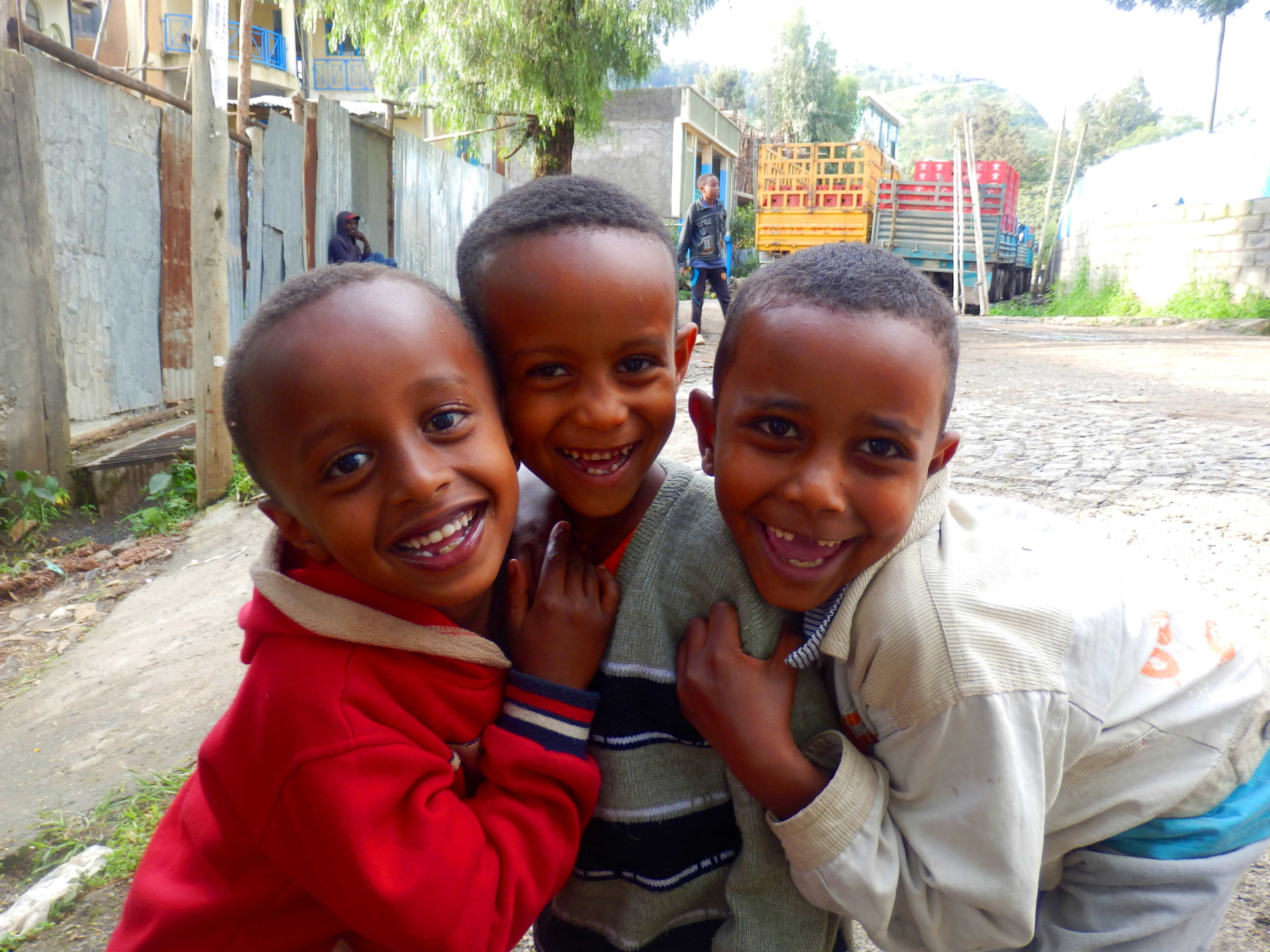 Upon arrival in Gondar, I was shown to my volunteer accommodation which shares the same building as the Link Ethiopia office. It was ideally located close to Piassa, in the centre of Gondar, so it was possible to walk to most places in town. The following day I visited my school for the first time and was shown around the grounds, which were a little overwhelming at first, as the school was massive – over 2,000 students!
During my stay in Gondar most students were not attending school due to it being the summertime, but Fasiledes School ran an optional Summer School programme for its students. My class was an advanced English class which took place on weekday mornings and was free and accessible for all students at Fasiledes Preparatory School. This meant that any student could attend and benefit from some extra tuition. It felt particularly rewarding to see so many students coming into school in their free time and purely from their desire to learn.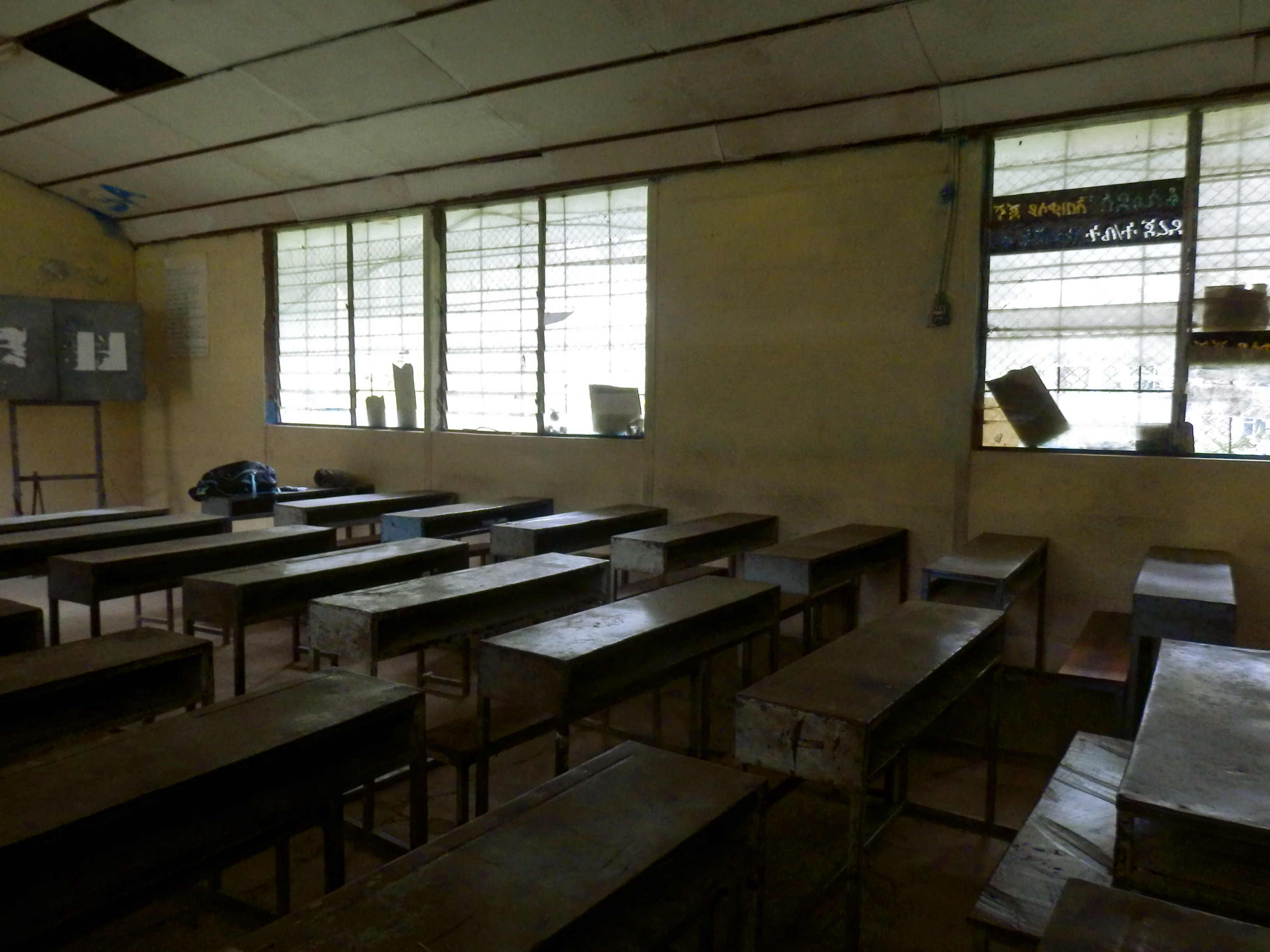 Teaching within an Ethiopian school was certainly very different from any teaching experience I'd had previously in the UK. My students were very enthusiastic about improving their English skills and were impeccably behaved. Most of my lessons would focus on the various tricky English grammar rules, as well as teaching natural, conversational English, as the lessons were for advanced learners.
I was also invited to teach one class at the local Atse Bekafa Elementary School, to over 60 students! The students and their regular teacher were really welcoming and eager to have a native English speaker teach them – something that's really important when many Ethiopian English teacher's haven't had many opportunities to practice their English with native speakers.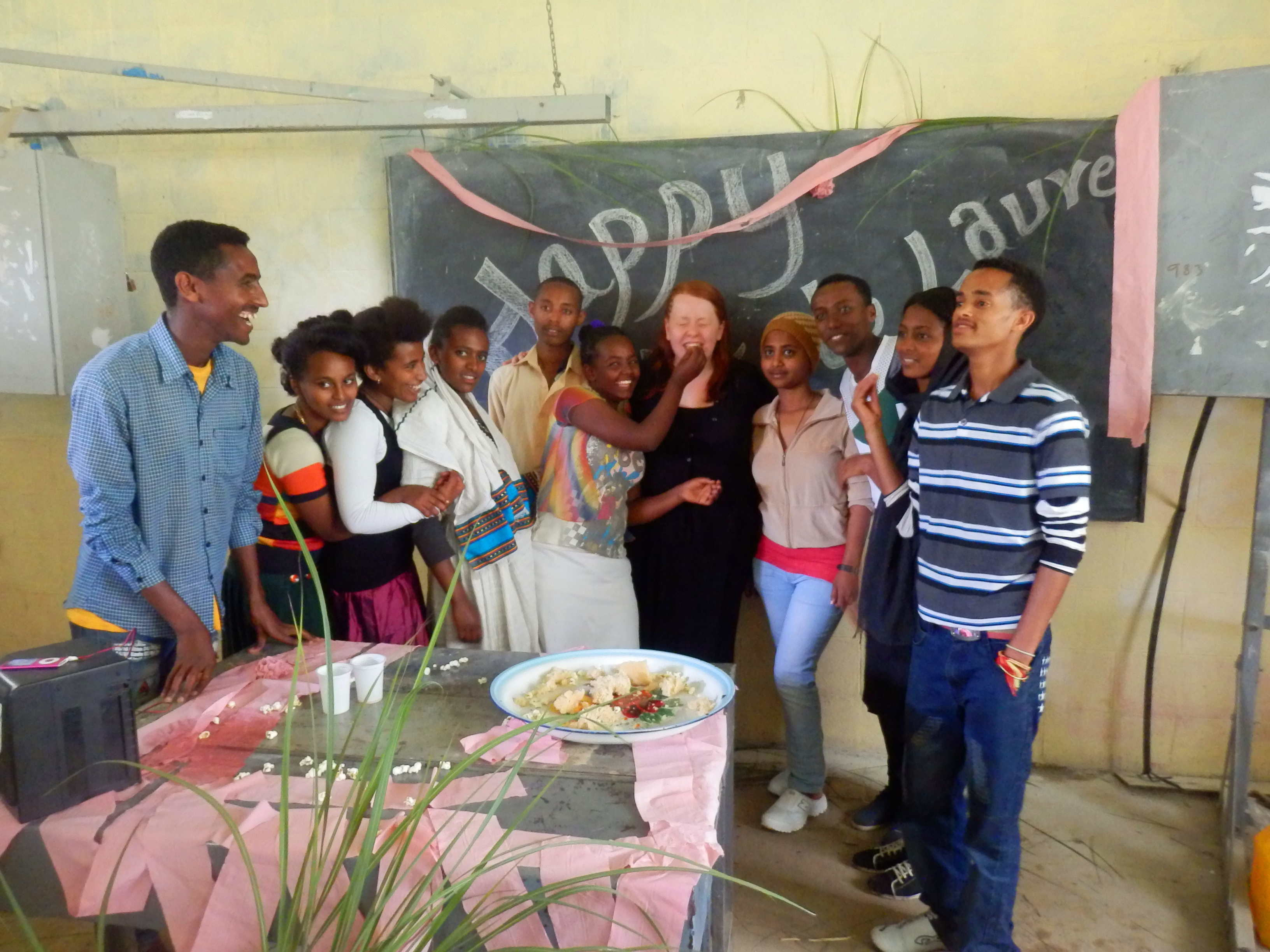 The day after my final teaching day at Fasiledes, I was instructed by my students to come to school for a 'surprise'. So that Saturday I went back to the school in the morning with some of my fellow volunteers and Link Ethiopia staff. I was slightly overwhelmed to see that my students had organised a leaving ceremony/party for me! In fact, one of my students had been collecting money that week so that they could bring in materials to play music and have a coffee ceremony. It was by far my best day in Ethiopia. It was a great morning with all of my friends together to see me off – I held back tears all day!
One of the fantastic elements of a volunteer's life in Gondar are the evenings and social life – I never once felt bored during my time in Ethiopia and always managed to have a good laugh. The shared accommodation was also home to several other Link volunteers and volunteers for other local charities. And being alongside the Link Ethiopia offices meant there was always people around in the evenings to eat dinner or go for drinks with. The building also backs out onto a lovely local café, named Valentine Café, where we all spent a significant portion of our time each day, eating what is now my staple Misr Wot (lentil stew) and to drink local Dashen Beers. (Ethiopia is a fab destination for veggies, by the way!)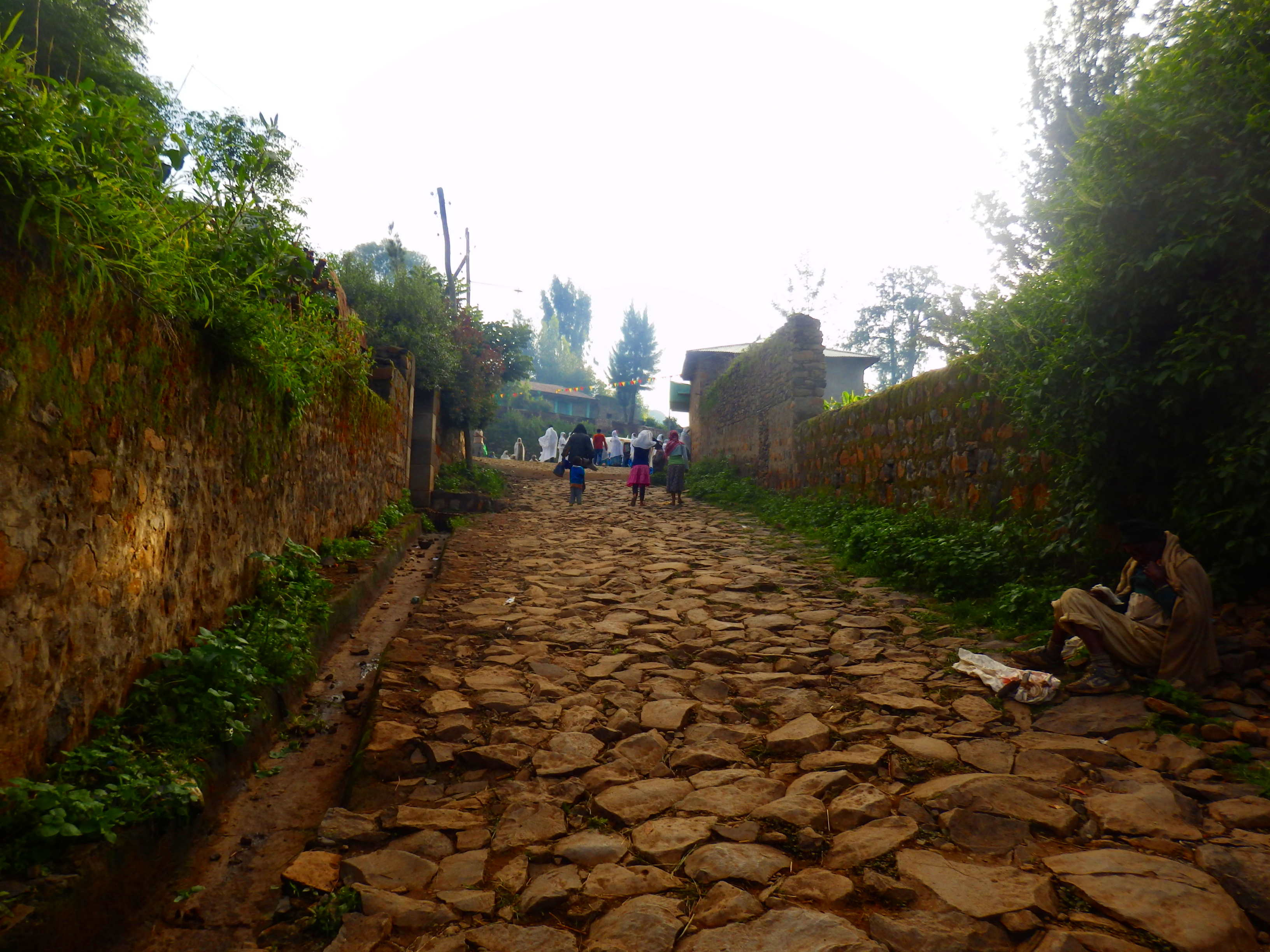 After I finished my teaching, I had a few days to relax in Gonder, and then I spent a further two weeks in country, travelling to Lalibela, Harar, Dire Dawa and Addis Ababa before returning to the UK. By doing this, I saw both the green, Christian North and the drier, Islamic East of Ethiopia, underscoring what a diverse and fascinating country this is.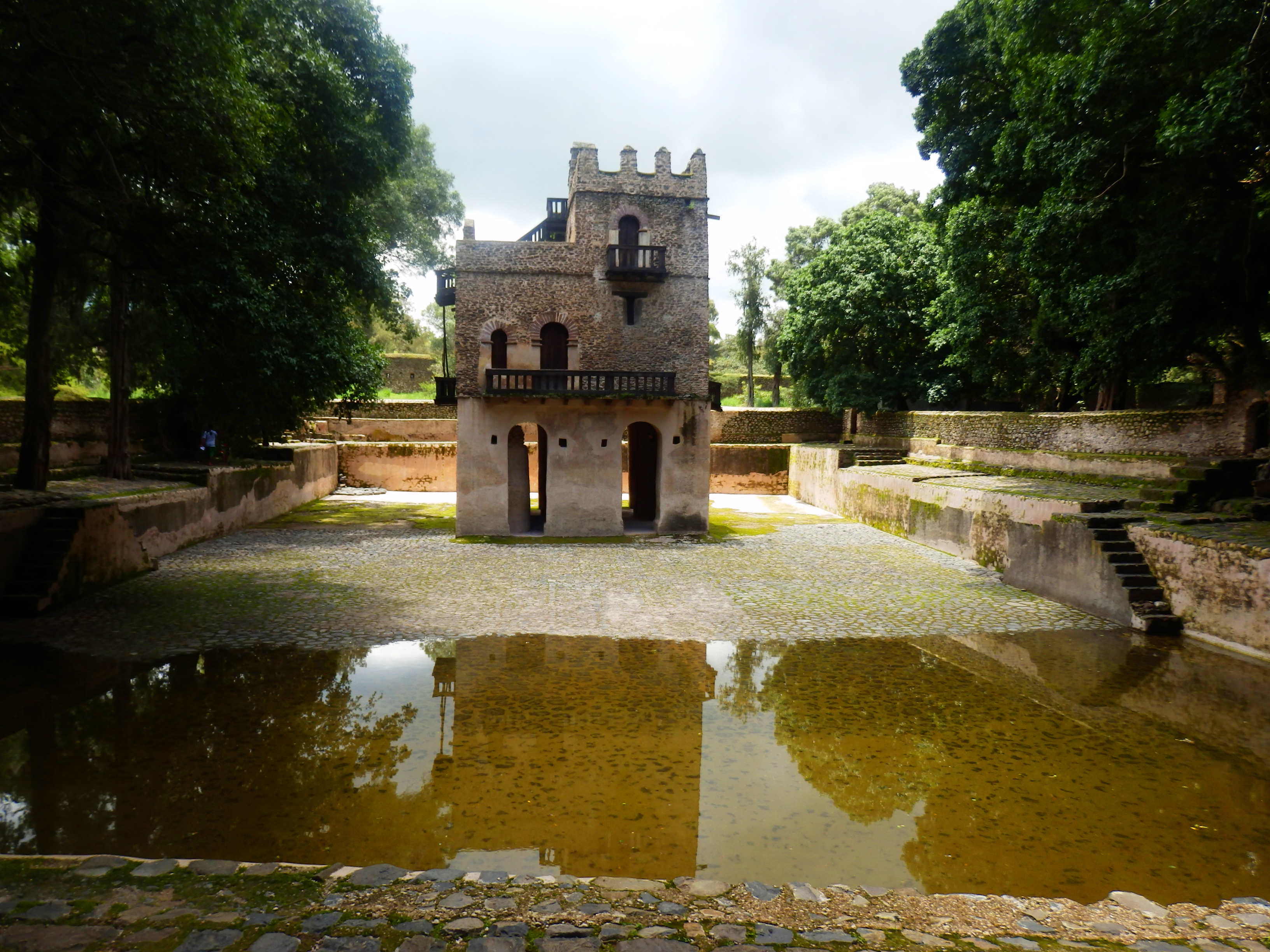 Now, I'm back home in the North East of England and upon further reflection, my time in Gonder felt really short – I am so, so glad that I did this, particularly with Link Ethiopia, but I wish I'd been able to go for longer. That being said, I'm already planning on coming back next year! They can't keep me away."