Written by Lynn Combes, teacher at Sincil Sports College
"Sincil Sports College have been part of the Link Ethiopia School Linking programme for nearly three years now. In November 2012 I was able to visit our Link school in Bishoftu with a colleague; we were encouraged by our Headteacher to take on this experience after the school gained funding through the British Council Connecting Classrooms grant. Since then, we couldn't have anticipated how our Link partnership would grow and blossom.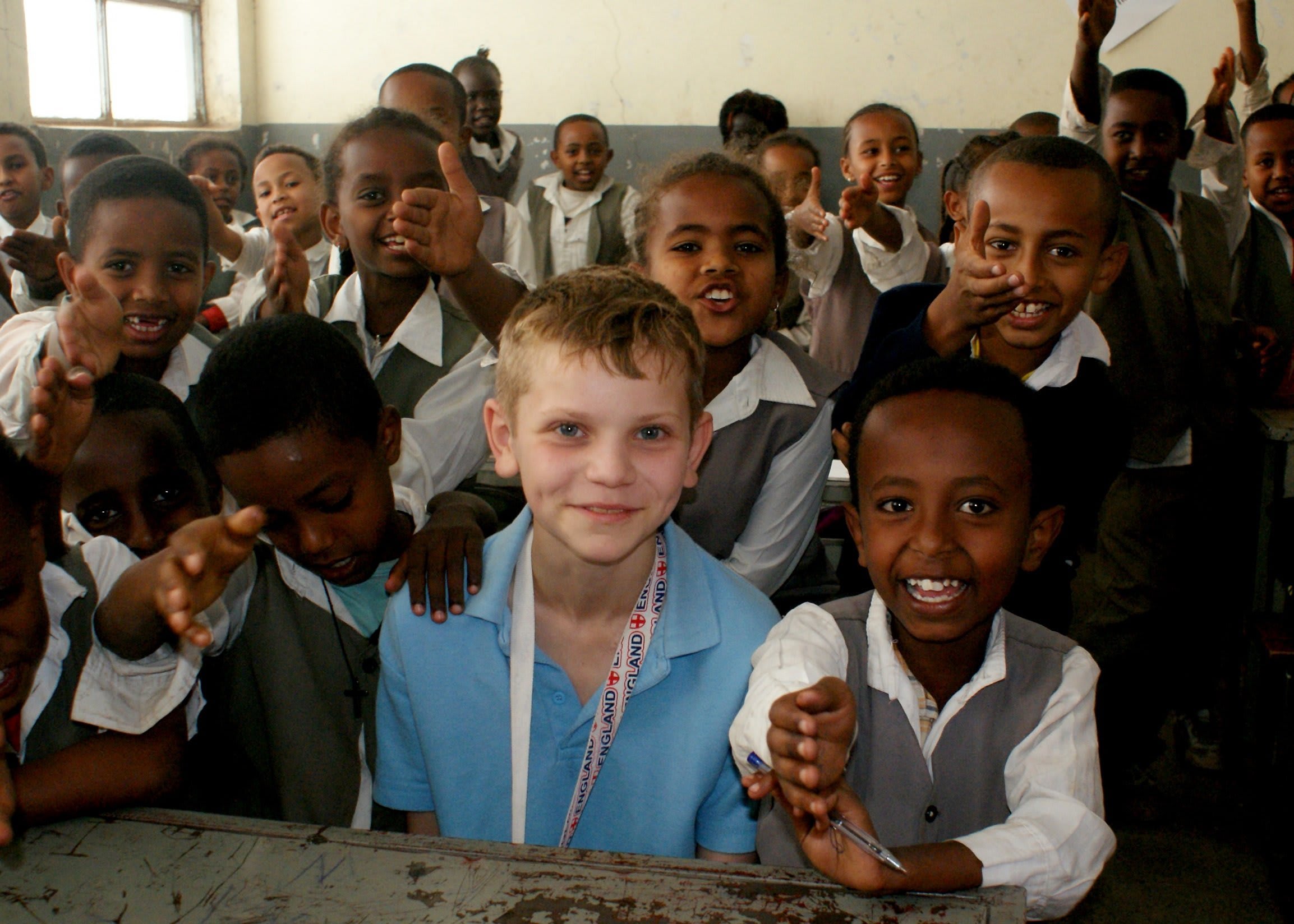 "We were totally inspired by the the week with our Link partners. And the visit could not have been made easier for us; we were met at the airport in Addis Ababa by Haile from Link Ethiopia and from then on our adventure continued – visiting attractions, learning about the history and culture, visiting schools and projects undertaken by Link Ethiopia and finally visiting our Link school. The wonderful welcome from the pupils and staff is an emotional memory which will stay with me for life.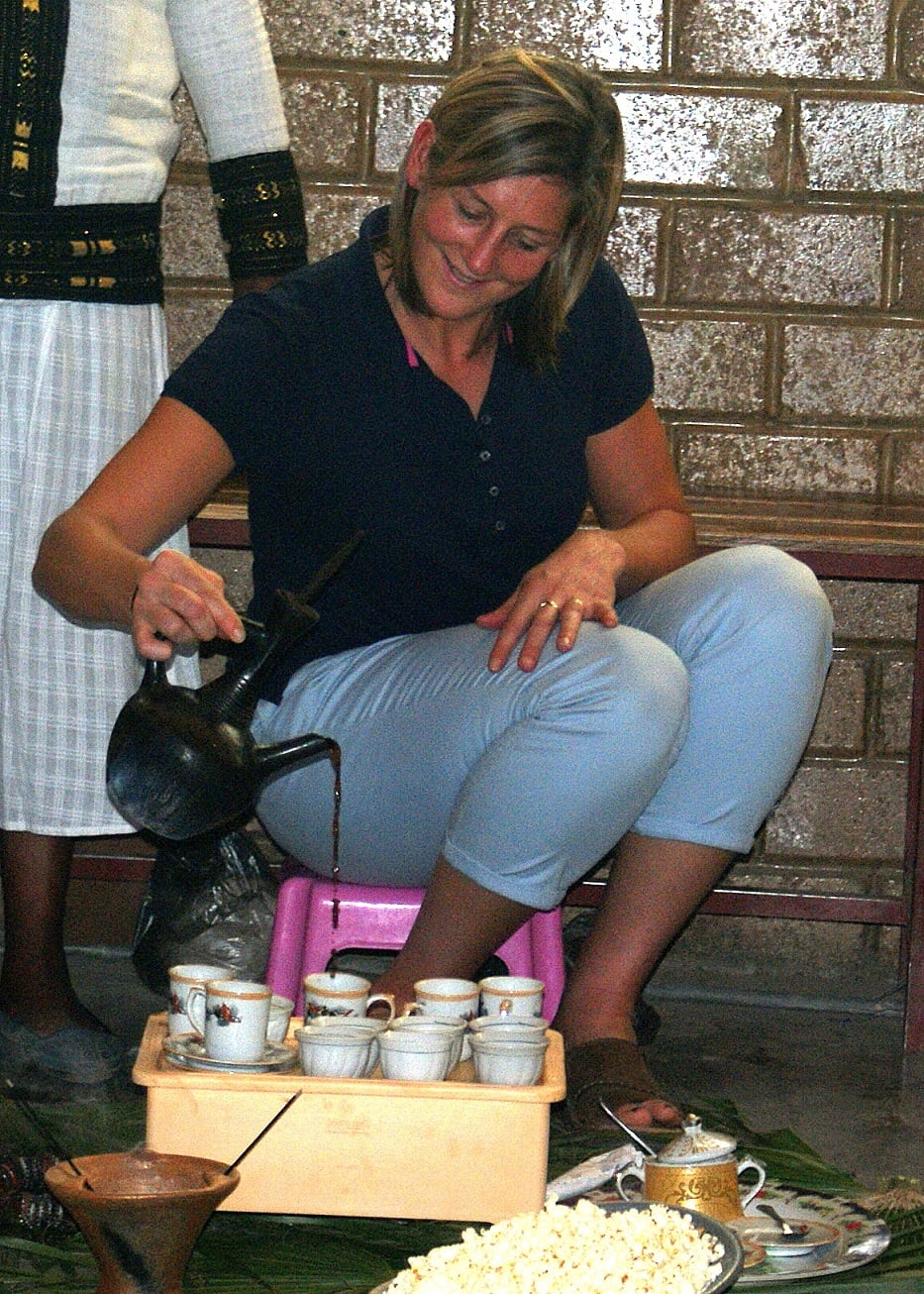 "Fast forward a year and in October 2013 I'm being asked by my Headteacher to take two pupils to take part in the Great Ethiopian Run in November 2013. This was beyond anyone's expectations of the link programme we were part of; we are a Secondary Special Needs School for children with social, emotional and behavioural difficulties (SEBD) and unfortunately, such opportunities are not common for our children and young people. Our two chosen pupils had never been abroad let alone sit on a 10 hour flight to Africa! With only 4 weeks to get everything organised – passports, injections, tickets, risk assessment, the itinerary etc. – it was a mammoth undertaking, but everything passed and was sorted on time, with Link Ethiopia's support!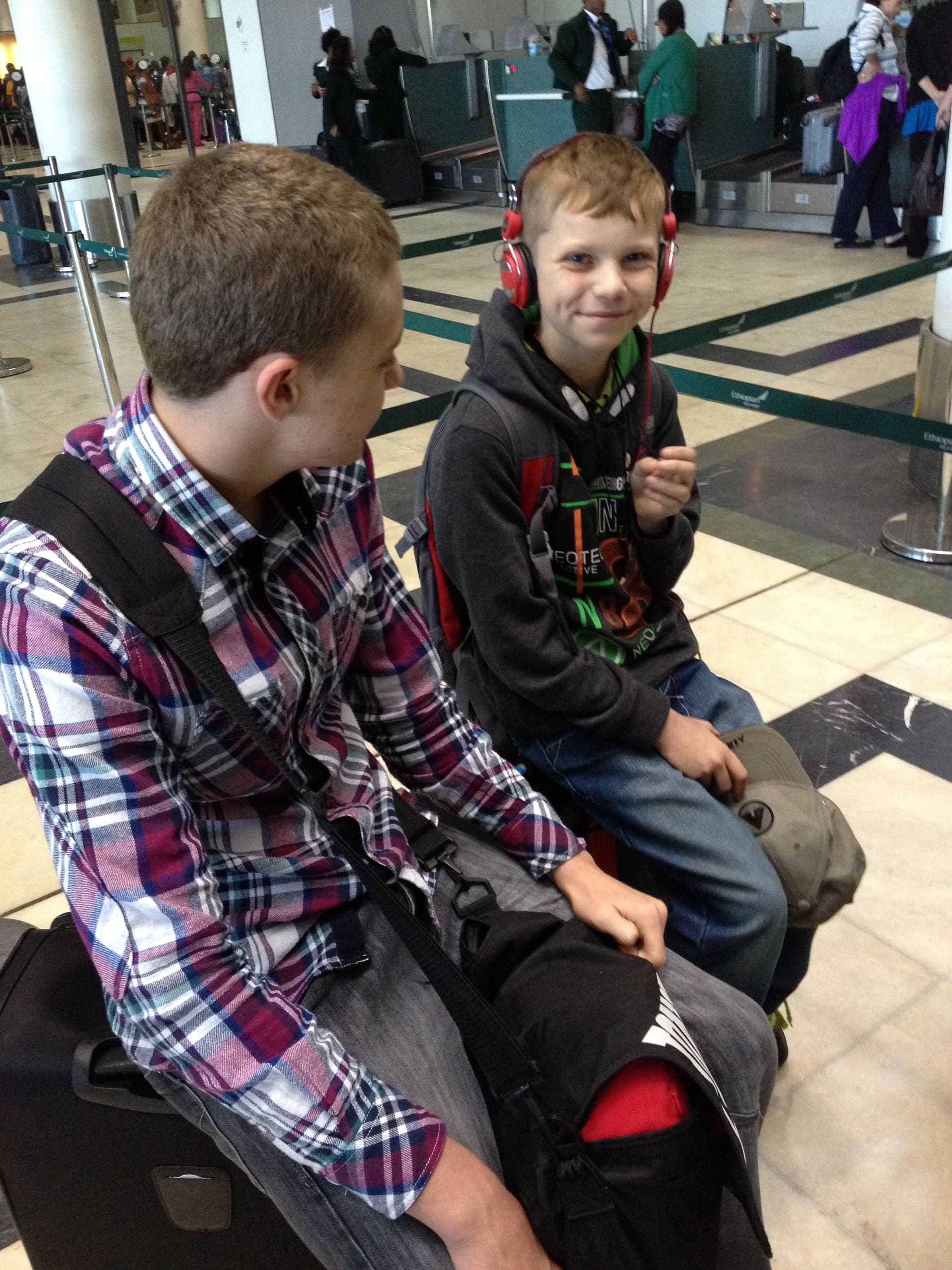 "Once there we were met again by Haile from the Bishoftu LE office, which is about 30 miles south of Addis airport. A member of the team was then with us every day – for example, during every meal, sharing experiences and knowledge. They also supported us during the days we spent visiting schools, sights, restaurants, hotels and finally the Great Ethiopian Run itself. The week flew by but we could see that both pupils were having a fantastic week. They were speaking basic Amharic to the locals, ordering drinks and food, mixing with pupils in lessons, introducing Rounders to our Link school counterparts (Times Choice Academy) in their PE lessons. The joy, happiness and growing confidence in these two pupils was overwhelming, and we still had the GER to come.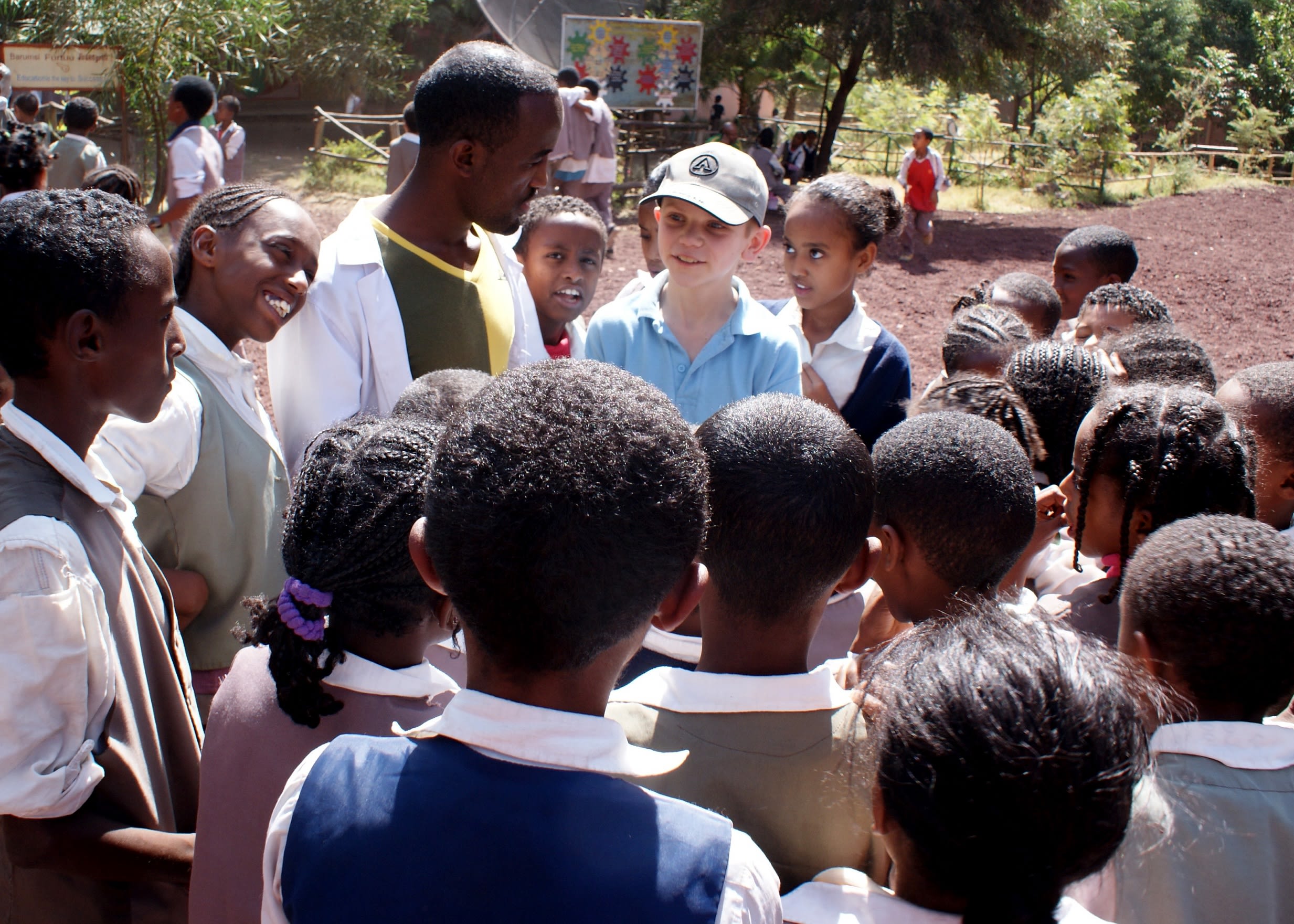 "We were part of the pre-race Pasta Party at the Hilton hosted by Haile Gabrselassie – what an evening, filled with celebration, dancing and music. The following day the atmosphere cannot easily described. I have been to many sporting events, as a spectator and as a participant, but this tops them all – with 36,000 people it's a carnival atmosphere. A sea of colour all around with all the participants wearing their race t-shirts and groups singing and dancing all the way around – even the music radio stations were encouraging everyone to stop and dance as well.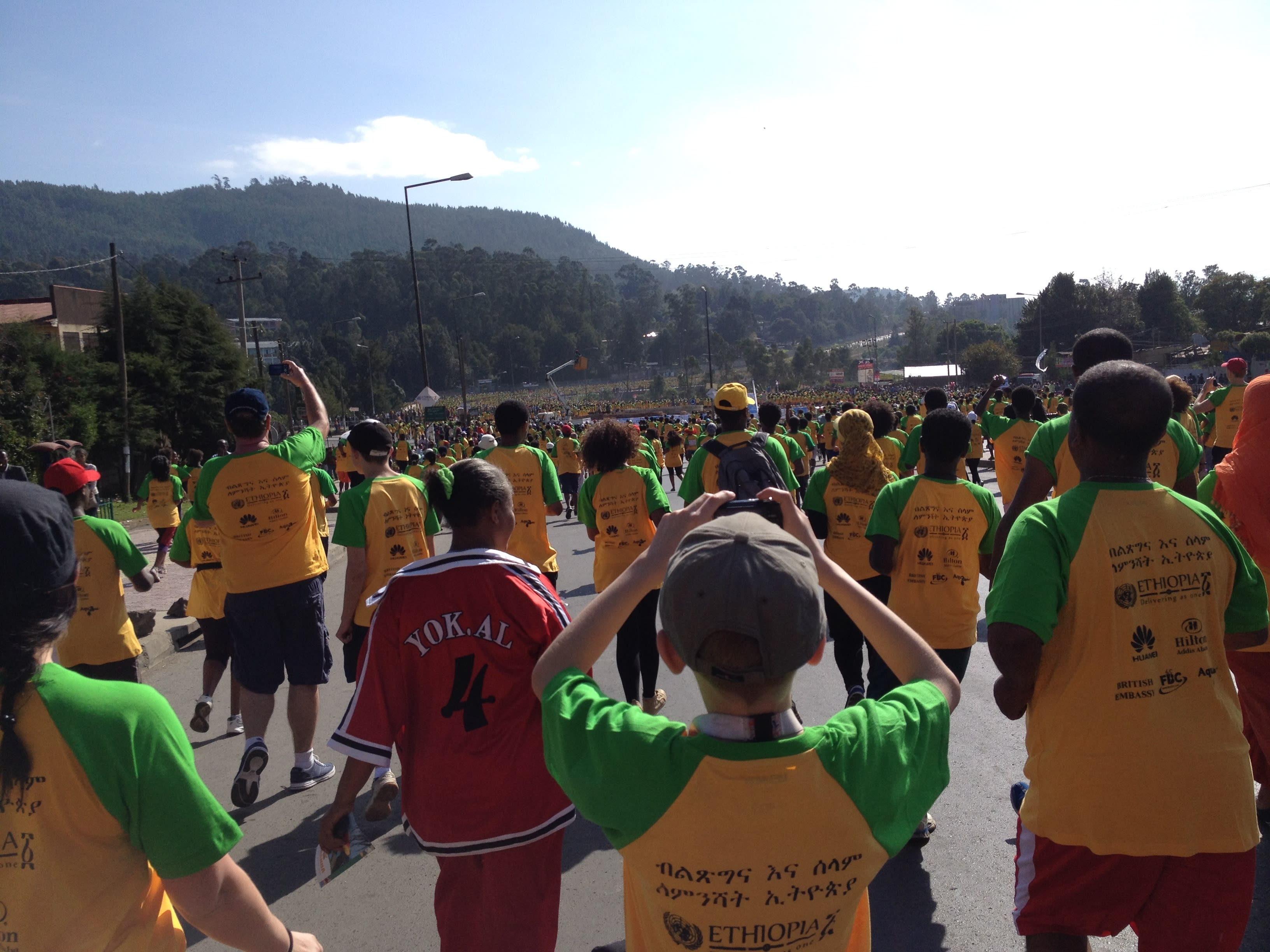 "What elation, finishing and collecting our medal whilst the partying continued! The carnival atmosphere persisted with fellow race goers celebrating their success well into the evening.
"I am hoping to make this my third year promoting and supporting the work of Link Ethiopia at the Great Ethiopian Run – the race being the cherry on the cake of a life-changing weeklong adventure organised by Link Ethiopia. Fingers crossed!"
If you'd also like to experience the Great Ethiopian Run for yourself – or with your school and possibly students as well – then please take a look at our GER2014 page or contact us and we can answer any questions you may have.