Written by Tsegaye Alemneh
Michelle and Hannah are teachers from Rushmere Hall Primary School. They had the opportunity to visit their partner school, Times Choice Academy, for the second time last week.
On their first day visiting their Link Partners, the Link Club students welcomed them by playing different children's games and singing songs. They took part in the coffee ceremony and were served with traditional Ethiopian coffee.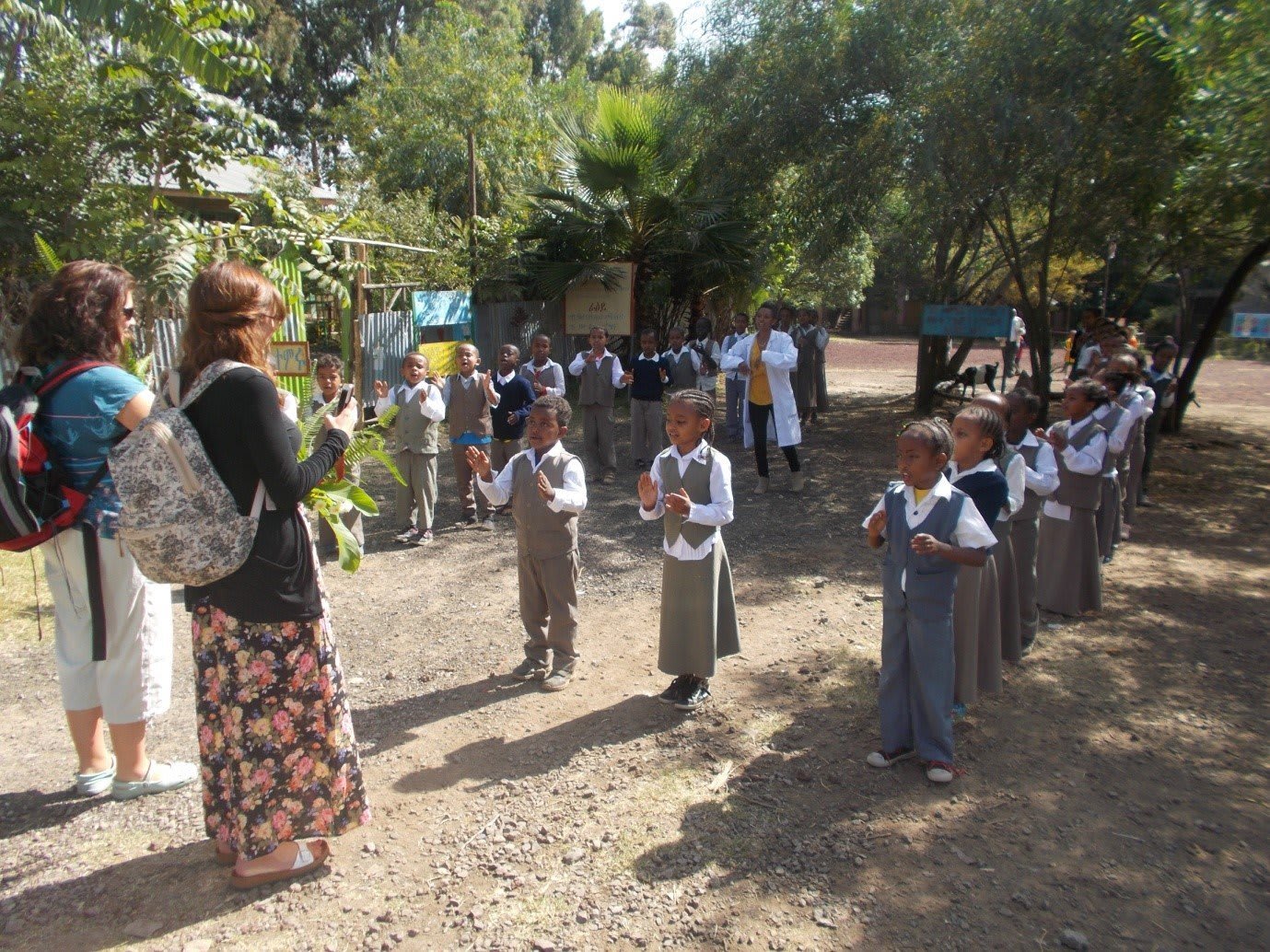 One of their main focuses was working with the Link Club students to create a World War One poppy art project. This was to commemorate the one hundred year anniversary of First World War, and to remember the fallen.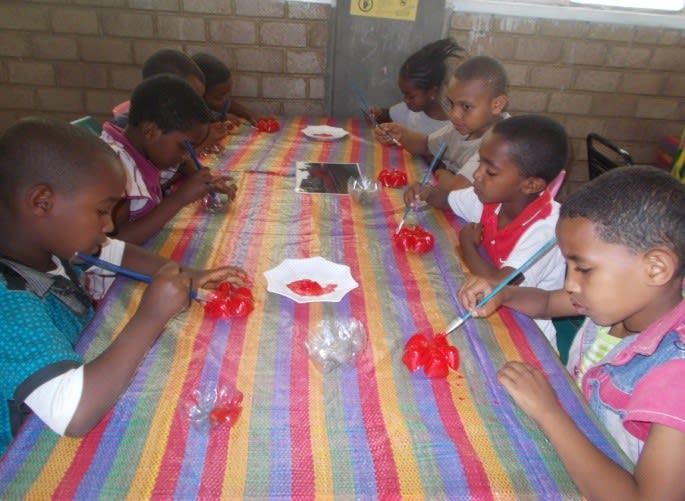 The Link Club students created 300 poppies using recycled plastic bottles; cutting them to make the flower and painting them red. Plastic was then cut into circles and painted black and attached to the middle of the red plastic flowers. Finally these poppies were attached to the garden fence.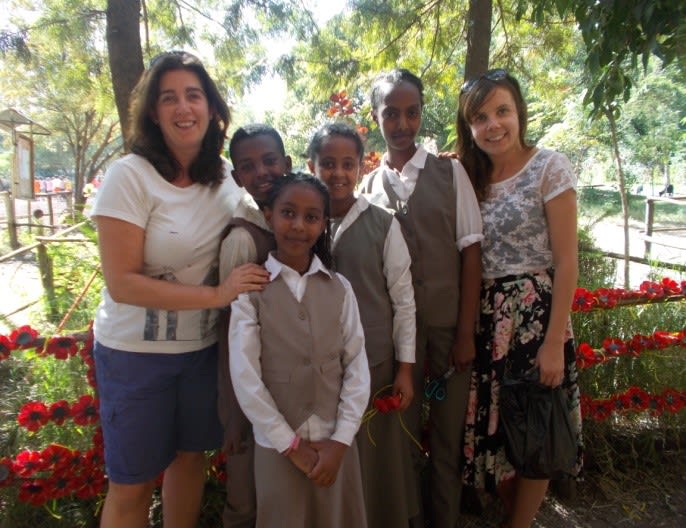 Besides remembering the military fatalities, the poppies have given beauty for the garden, and gave the Ethiopian students the opportunity to work with new tools, such as glue guns, and learn new skills.
Michelle & Hannah also went into a range of classes across the school and taught the students Football Remembers, using the 1914 Educational pack produced in partnership with the FA Premier League.
It wasn't all work! The Rushmere Hall Primary teachers were afforded the opportunity of observing the preparation of the Ethiopian staple bread called 'Injera'. It is made with teff flour. They were also given an opportunity to make Injera by themselves which was a unique experience for them.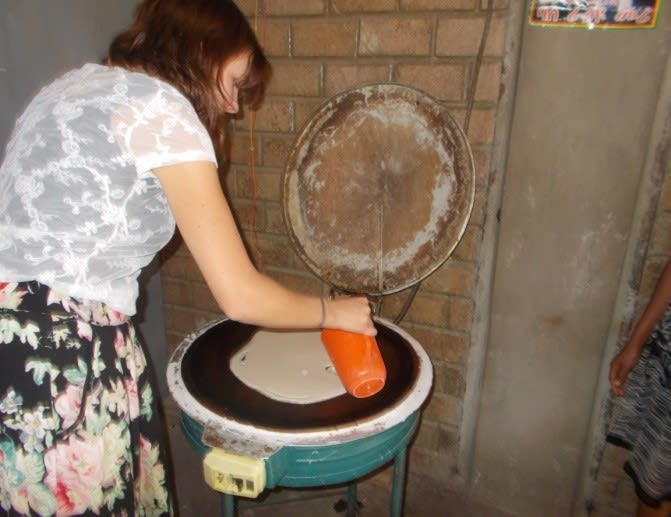 During their final day, they had a discussion with the new Headteacher Ato Zenebe, the School Manager Ato Birhanu and other staff about future collaborative projects.
One of their future projects is the visit of two staff members and two Link Club students from TCA to Rushmere Hall Primary School at the end of January 2015.
The British Council 'Connecting Classrooms' grant is expected to cover the visit expenses of the two staff members, excluding accommodation and meal costs, which is going to be accommodated by the UK teachers. What is interesting is that both partner schools have sponsored one Link Club student from TCA to visit Rushmere Hall Primary School along with the two staff members.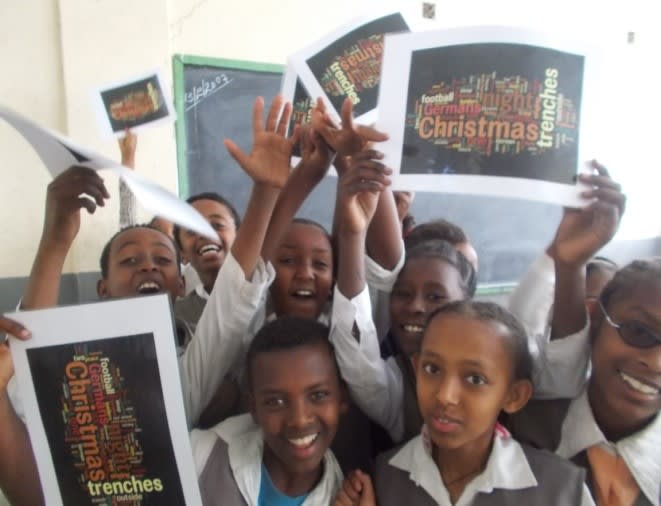 Both schools have discussed and selected a topic for an exchange piece of work; 'Our School Trips'. This project includes taking photos of different students' visits in surrounding areas to send to their partner schools to show them what they have experienced.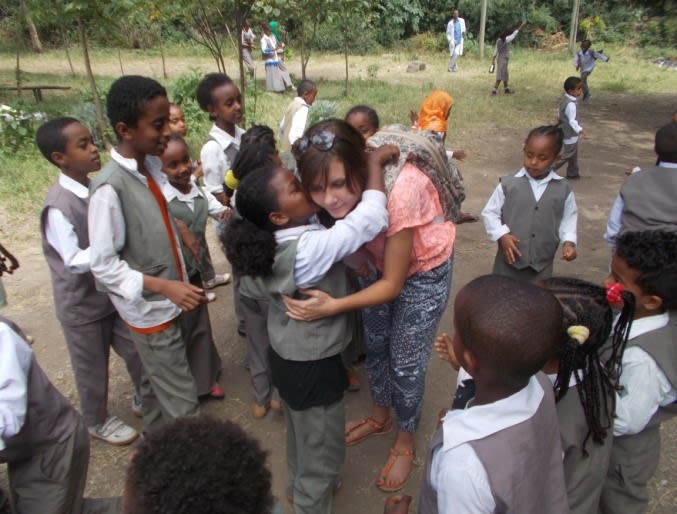 To top off a fantastic visit, Rushmere Hall also donated 3 digital hand-held video cameras (that can take still photos as well as video) and 3 digital cameras to TCA. An aim for the TCA students with these cameras is to learn about photography and send different photos and videos to the UK. In addition, TCA has received a 42 inch plasma screen for teaching and learning. This is a new and exciting way for staff to teach and students to learn.
Hannah had this to say about the visit:
"Our second visit exceeded all expectation, it has been a truly inspirational week. Both of us were overwhelmed and reminded of the joy of learning that the children have and the ambition of the teachers and children too. During the week, all the teachers at Times Choice were incredibly flexible and allowed us to teach 'our' way. Although we were a little nervous about how well the children would relate to the football remembers project, there was no need to be and we left feeling confident that teachers and children had developed their knowledge on English culture and language.

Times Choice Academy and Rushmere Hall Primary School have lots of plans for the future. These include: a school visit project, festivals project and an investigation into interactive Literacy and Numeracy CDs. The director has even asked for our help in redesigning their English curriculum."