Written by Isabel
Here is a first look at the newly completed library in Atse Bekafa! With construction having started in 2014, a few changes are still underway which will see the addition of a children's corner, as well as a display of the children's work. It is already proving popular; at the moment the library is lending out 10-15 books each week, to as many students. Teachers are also making great use of it, with around 15 books being taken out weekly.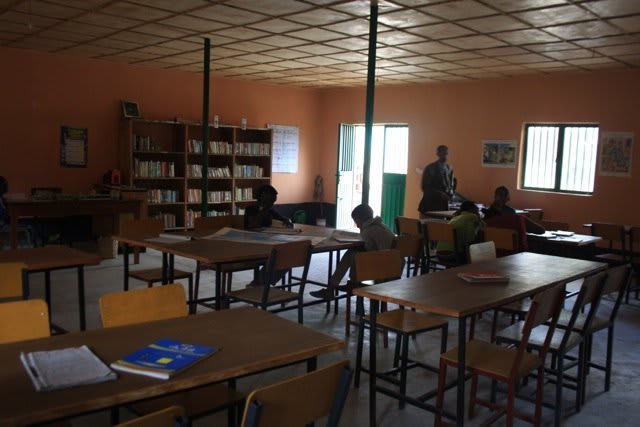 We would like to thank our link schools for providing steady support throughout the process. In April 2012, St Stephen's C of E donated £1,296.75, of which we invested £250 into books, with the remaining £1,046 used to help complete the project. A second link school, Laneshaw Bridge, donated an initial £340 in December 2011. Since then, this link school has been keenly involved and have donated on a further 3 occasions, including: towards library furniture in 2012, and investing in library books between 2012 and 2013.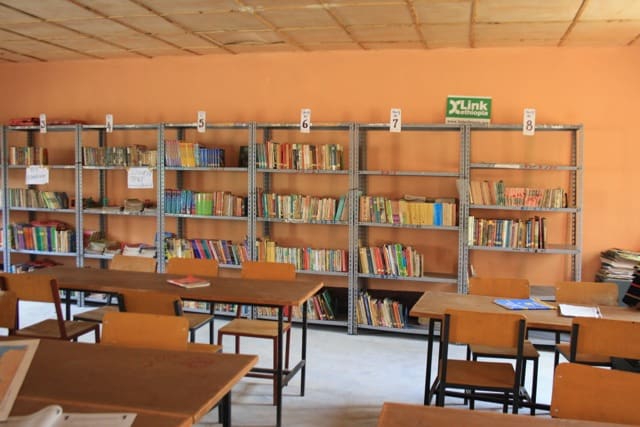 Our hope is that this library can become a model for future and surrounding projects, so we are putting in a lot of effort to make sure it achieves a Gold Library Award in the Library and Literacy Project.
Once again, a huge thank you to our two link schools who made this all possible!