Written by Mike
(Read Part One Here)
In the towns and cities, building a library is definitely feasible. However, Link works with schools all over the country, some that can't even be reached without a 4×4 because they're so rural. Getting building materials to these schools can prove too tricky, and even getting books to reach them can be difficult. I've witnessed that kids from the rural areas tend to struggle more with basic English, especially with reading and writing things that they might have never come across before. So what can we do to try and reach as many kids as possible, to open their minds to the wonder of fiction and creativity?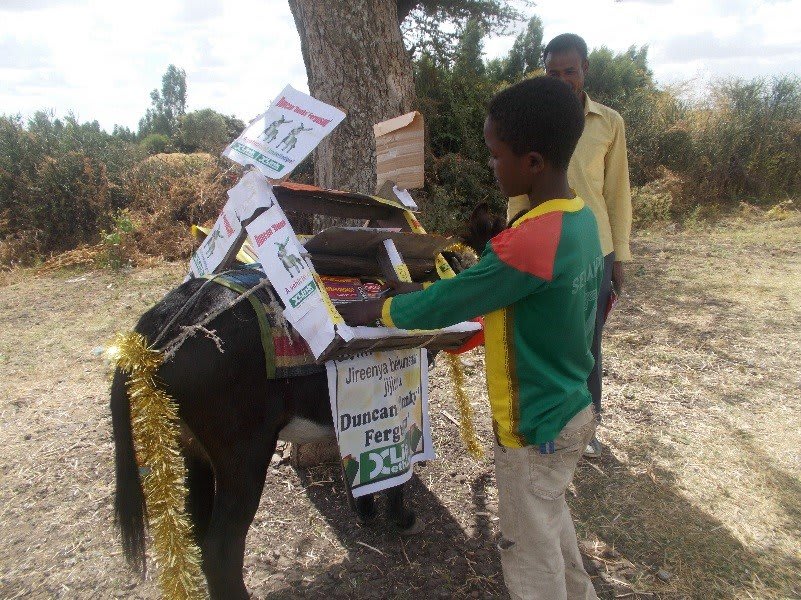 Well, that's where "Dunky" comes in. This project was first put into place by the Gondar office a few years ago, and now the crew down here in Bishoftu have managed to set up their very own "donkey library." What on this fruitful earth is a "donkey library", I hear you splutter with joy and excitement! Well, the donkey library is a project that's been set up to try and get books to schools in the rural areas, and to get kids reading from an early age. We've managed to secure a donkey, called Duncan, who will be travelling around with a trained librarian to deliver crates and paniers and boxes of books to the schools that can't be so easily reached. This week saw "Dunky" Ferguson's debut mission, which looks like it was fun (for the people at least). I can't talk for Dunky, partly because I haven't met him yet and partly because he's not sporting the happiest of faces in these pictures. But I'm sure he'll come to realise that what he's doing is helping towards a great cause, and with little sacrifice comes great reward, so stick on in there donkey, my son!
Over the next year, Dunky, and possibly some new friends, will be travelling and delivering books for all ages to pupils and schools in the rural areas of the country, with the aim being to reach as many kids as possible starting with those in places such as Denkaka and Ude. By promoting reading to the children in these schools, we hope to show the benefits of reading to those who can't quite see it yet. Who knows, maybe in a couple of years' time they'll be picking up a book without questioning it not just to study, but to learn from and enjoy!
I think I've rambled enough. But before I go, I do just want to point out that we were given some huge golden Crimbo tinsel and some hats to decorate the office with just before Christmas, by a chap working for Pelican Post. They're a company who's been donating books to libraries and classes here, one of which we're teaching with at the minute. Anyway, the point is that I got all excited to show my fellow volunteer our Crimbo decorations when she got home, but I noticed that the tinsel had been pilfered. "Which one of them took that?" we pondered to ourselves cluelessly before Dawit sent me these pictures: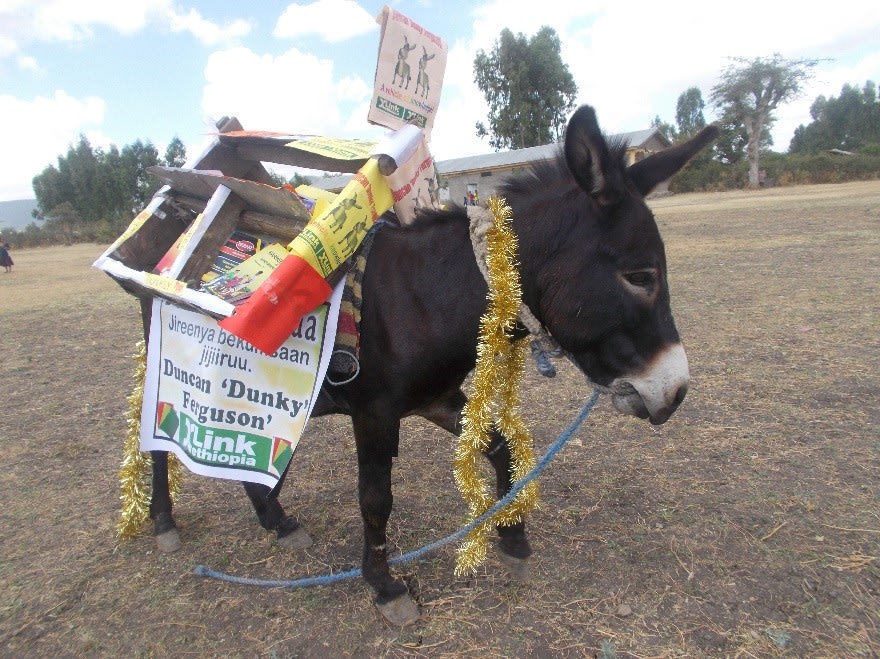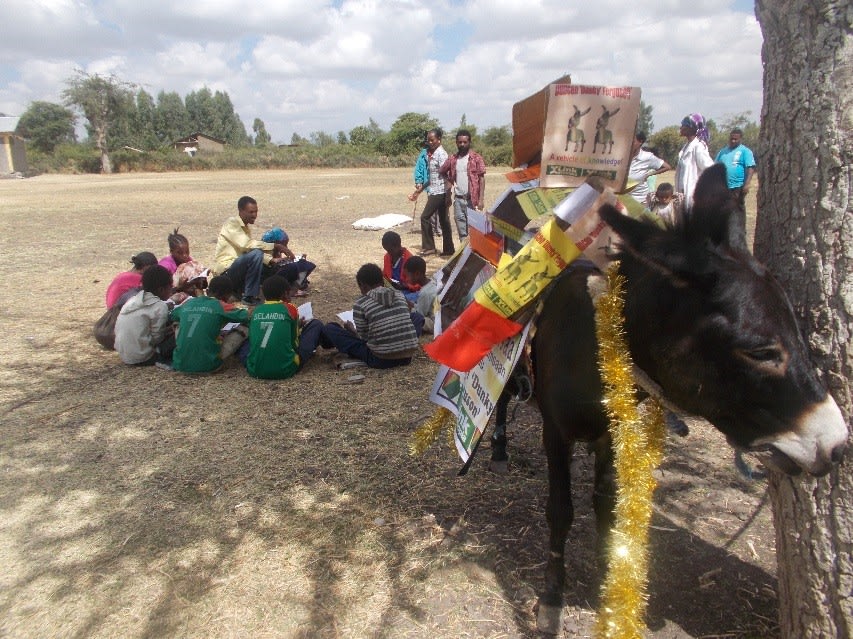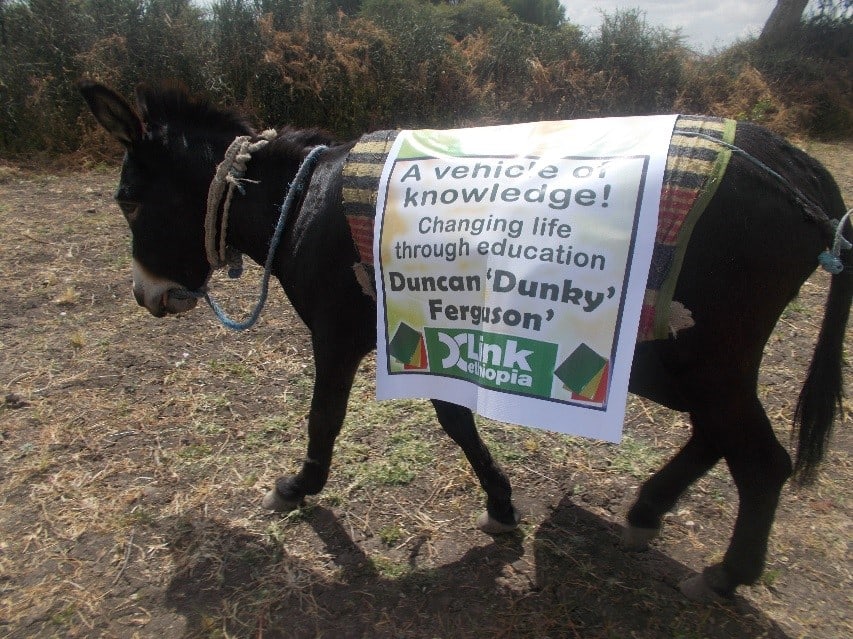 Classic Dunky! Neigh! Ee-aw! Whatever the sound is! Peace out!