By Tefera Teklu
The annual Reading Bee Competition was held at the Link Ethiopia office on Saturday 2nd May. Students in attendance came from schools in and around Gondar, accompanied by their teachers and librarians.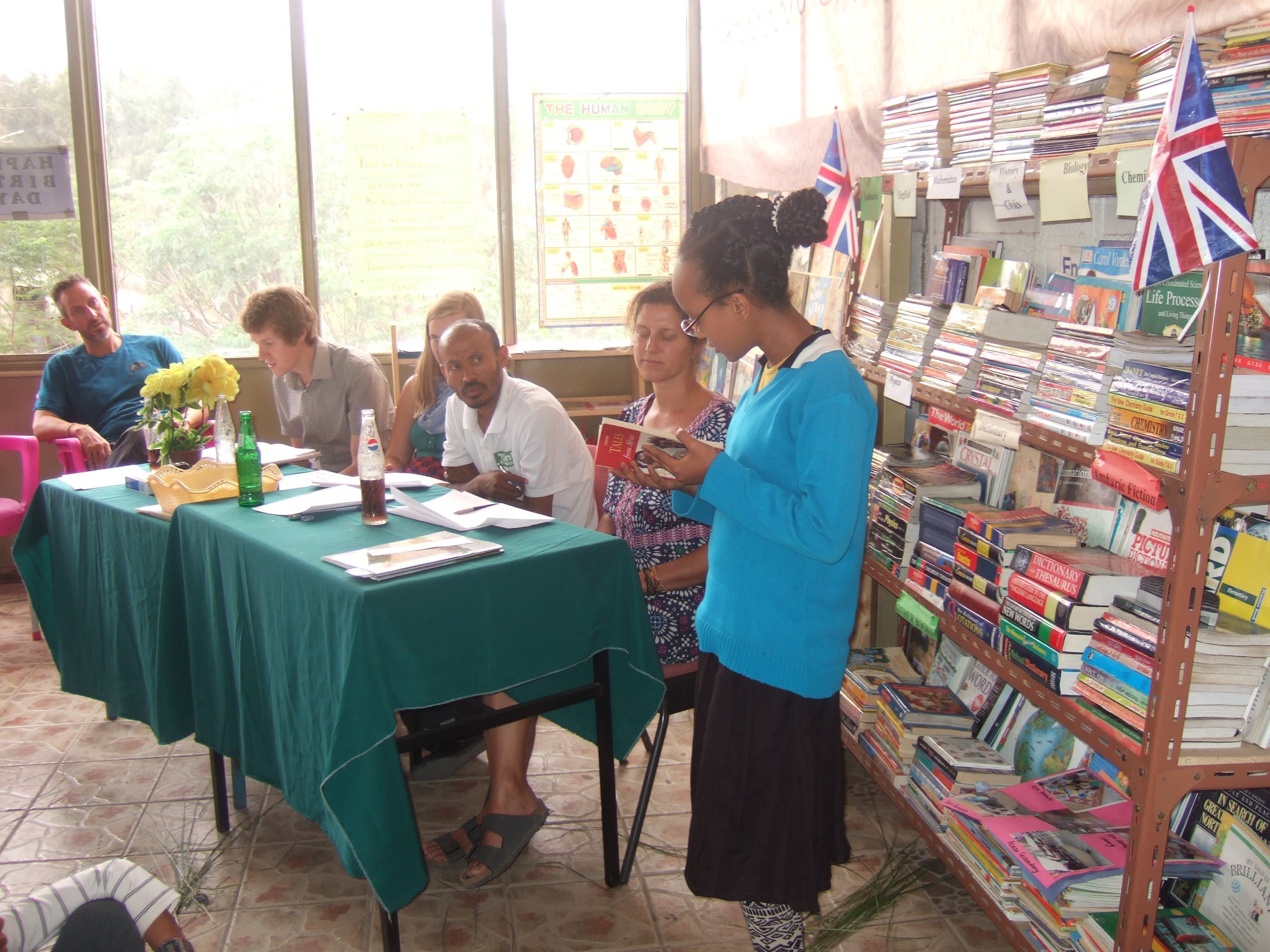 The competition involved students from 3 age groups: Grades 3-4, G5-6 and G7-8. The winners from each grade were awarded with a dictionary, an exercise book and a pen.
A gold, silver and bronze certificate award was also given to libraries based on their performance in encouraging students and the school community to use the library as often as possible and for achieving the criteria of a great library, established for the project and beginning to be entrenched by all the schools involved in the programme.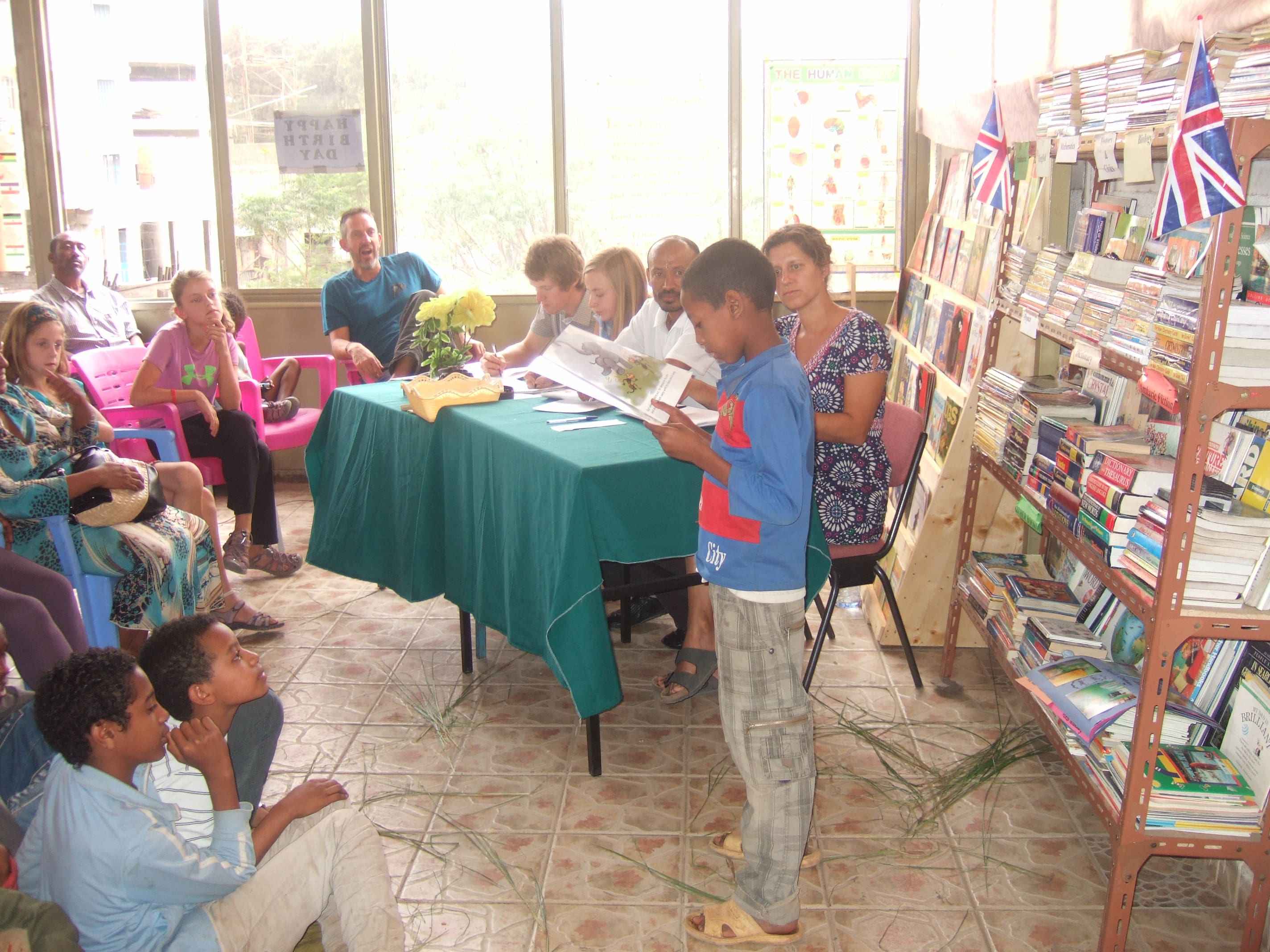 The competition is run by the Library and Literacy programme which aims at the effective and systematic usage of libraries in schools in Ethiopia.