Written by Mathilde & Mike
Link Ethiopia has just finished a project of a Child Sponsorship Room at the office in Bishoftu. Already in the mind of the team, this project was made possible by the hard work and dedication of a couple of long-term Bishoftu-based volunteers.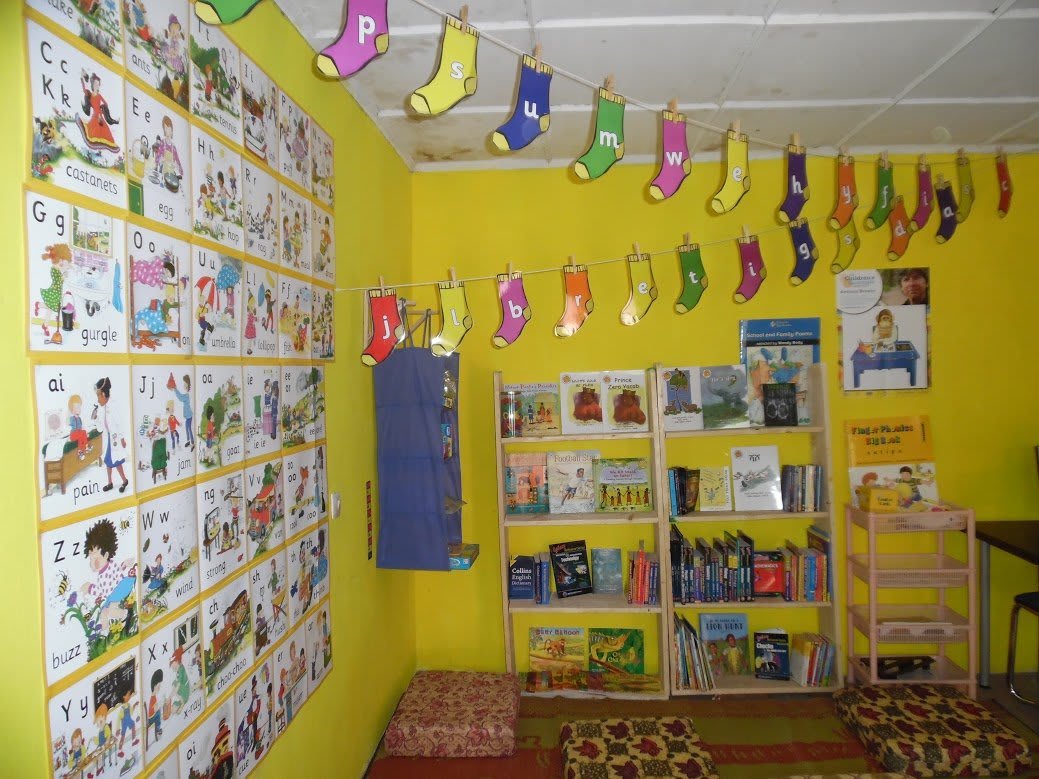 Over the past few months Cara and Mike painted and organized the room. Several areas are available: a reading area, computers, a space for art and a studying area.
The reading area will regularly offer reading sessions for children looking for help with their reading or those who just want to sit down and hear a story. Also, a lending library will be incorporated into this area with books in Amharic, Oromo and English. The sponsored children will be able to borrow some books and take them out at home. The library collection is formed by fiction and non-fiction books. Volunteers in Bishoftu will be able to make use of the space for teaching and training sessions.
The computer area will offer to the children the possibility to use computer help to their studies and use different programs. There are two computers at this moment but plans are already afoot to equip the space with more in the coming months. The art area is composed of drawing materials and games. The children will be able to get creative and develop their imagination. Finally, a studying area is also proposed, with some tables and chairs available for kids who just need to find a quiet place to study.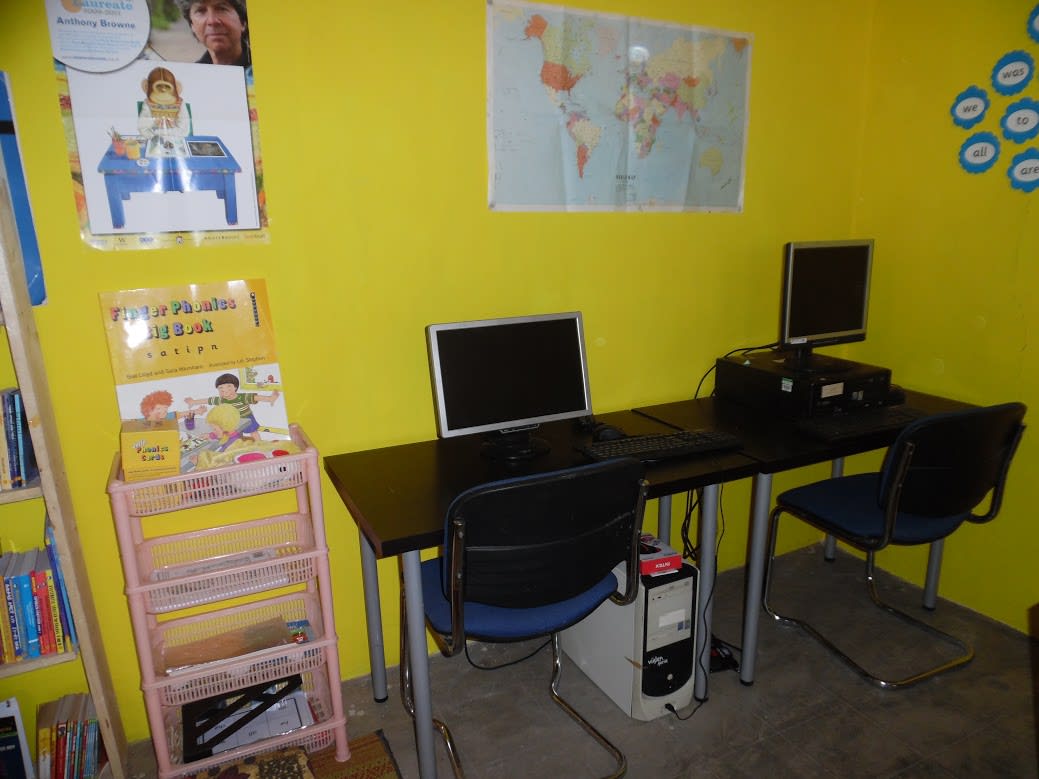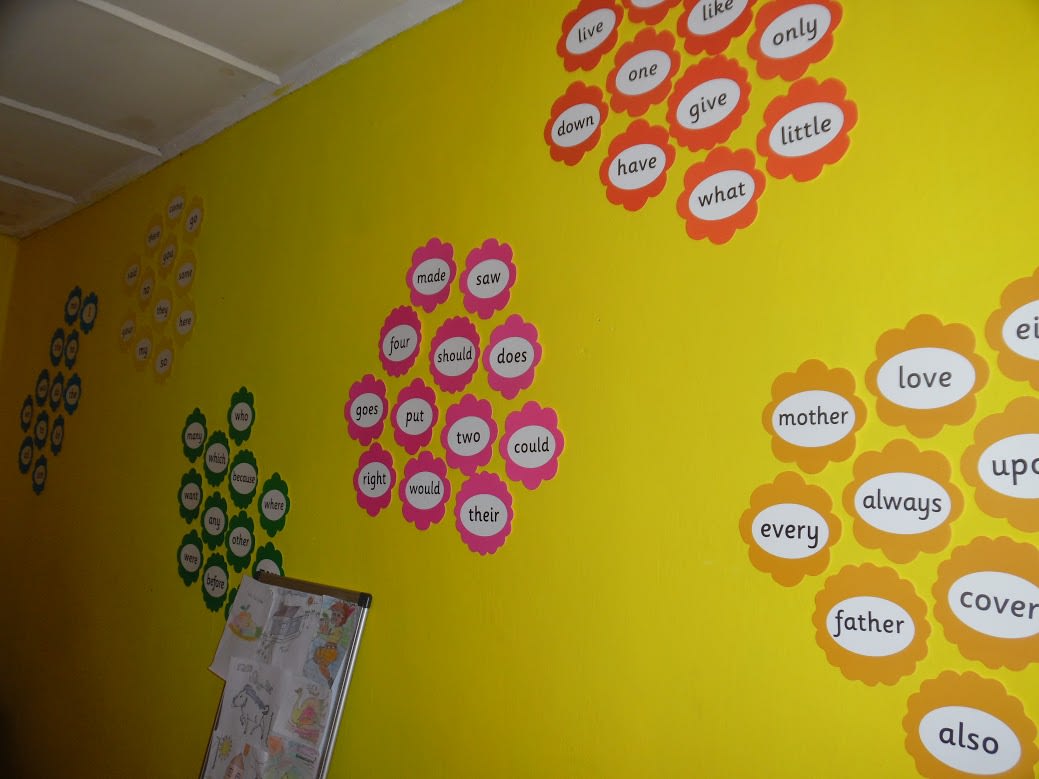 The room will be looked after by Woynishet, a support assistant in the Bishoftu office who has a qualification in computing which can be put to good use. For the moment, 35 sponsored children will benefit of this room. Future volunteers will also have the opportunity to run their own sessions and use that room to improve their lessons.
Thanks to donations from supporters and sponsors this project has been succeeded. The entire cost of the project was only £260. The room is now ready to welcome the sponsored children. The grand opening will takes place this week. The sponsored kids, volunteers and staff of Link Ethiopia will soon enjoy this room.
Mike – volunteer for Link Ethipia
"Cara and I were working at Link Ethiopia's Bishoftu office and we suddenly thought 'What's that room over there used for?', as we spied this empty space, the walls long forgotten with old felt tip soaking through and dolphin stickers peeling away. Well okay, it wasn't quite that bad, but we felt it had a great deal more potential!
'What's that room over there used for?' we asked Haile, the regional manager. 'It was being used as the main office before but we're planning on turning it into a room for our sponsored kids and young people' he tells us. 'But we need help to get it ready'. Bingo! The Bishoftu Sponsorship Room – our latest challenge.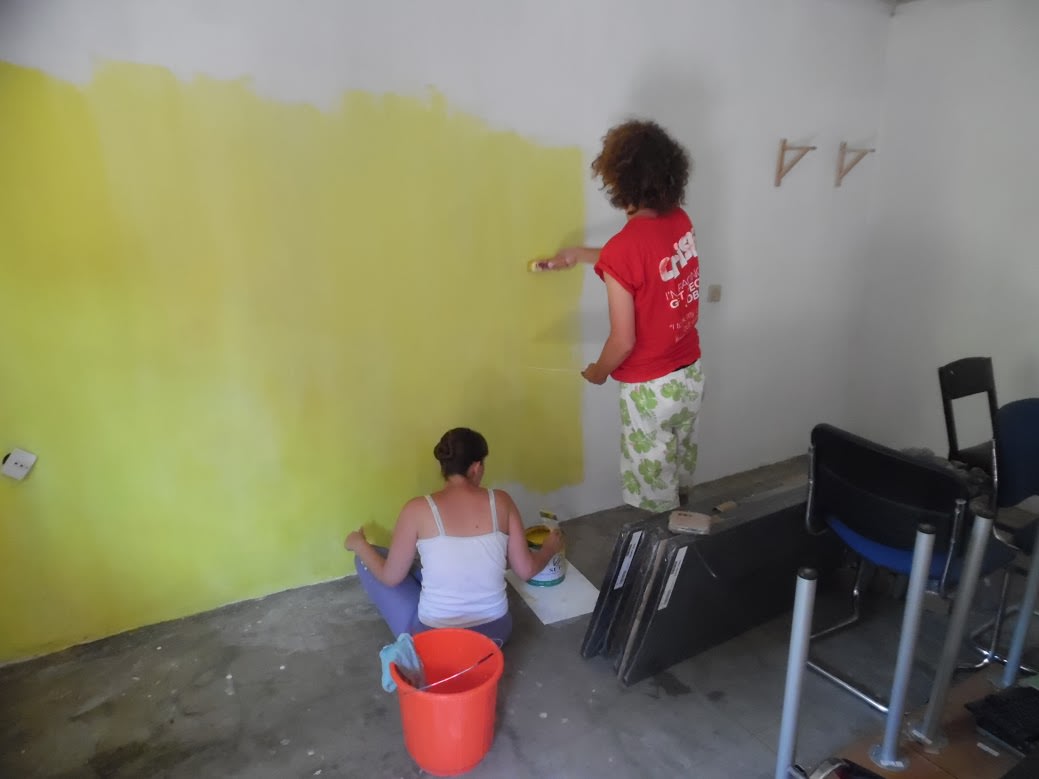 We'd heard about a similar idea while in Gondar. The idea of a lending library combined with reading area and space for learning to use computers – what a great combination.
Over the past few months, Cara and I have painted the room white (twice), then painted it yellow (twice), then created the desired areas we needed for the plan to go ahead! We also built shelves to put the books on.
Setting it up in the first place has been such a fulfilling experience for me, and I know for Cara too, and it brings a tear to the eye to see the room completed and ready for the Grand Opening next week!"
Congratulations to everybody involved, including those who helped us raise those final funds, and those who will benefit so much from using the room in the future!