by Hannah Dillon
125 teachers and 46 librarians trained, 736 individual reading tests carried out, hundreds of school visits completed and 31 library certificates awarded. Phew! All this can only mean one thing: this month we are celebrating the successful completion of the second year of our Libraries and Literacy project.
The project, which this year included 46 Ethiopian schools, was the brainchild of our out-going Country Director, Belayneh Shewaye and our former UK Projects Manager, Shree Mandke. They wanted to promote a culture of reading and, at the same time, combat low literacy levels in schools. Of course, there is no quick fix, so we came up with a project that begins to address some of the barriers to literacy and enjoyment of reading experienced by children and adults alike.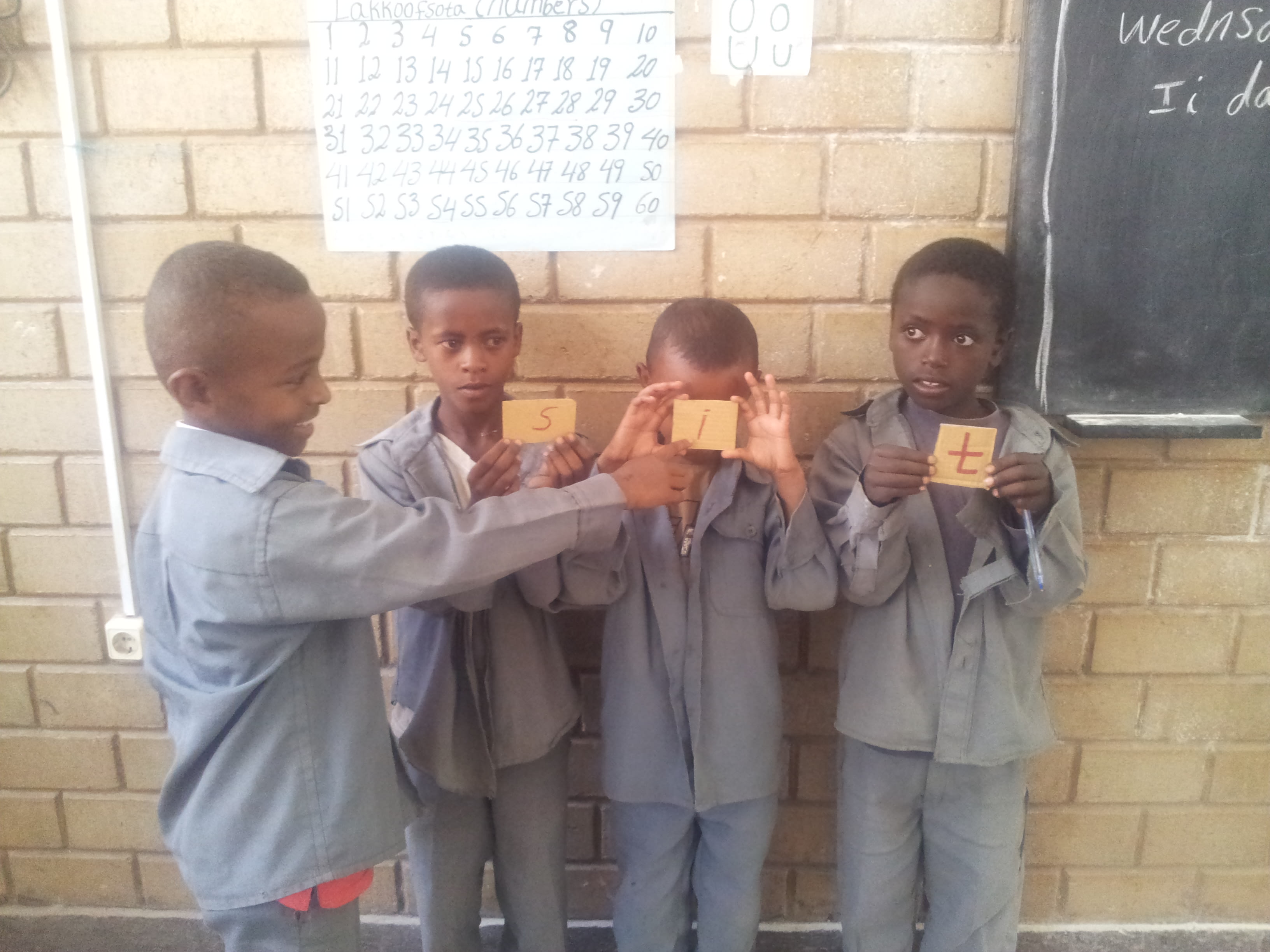 Our research told us to focus on the first years of primary school, because if children fall behind in these years, they find it very difficult to catch up later. So, we supported Grade 1 and 2 teachers by training them in how to teach early reading using letter sounds (phonics) and by mentoring them throughout the year. As well as our own scheme, Sounds of English, we also partnered this year with Jolly Phonics, who ran a pilot scheme with us, providing resource packs and a world-class trainer in the form of Shainaz Jussa. We also introduced them to picture books and how to read with their class, as well as a few songs like 'Head, shoulders, knees and toes'.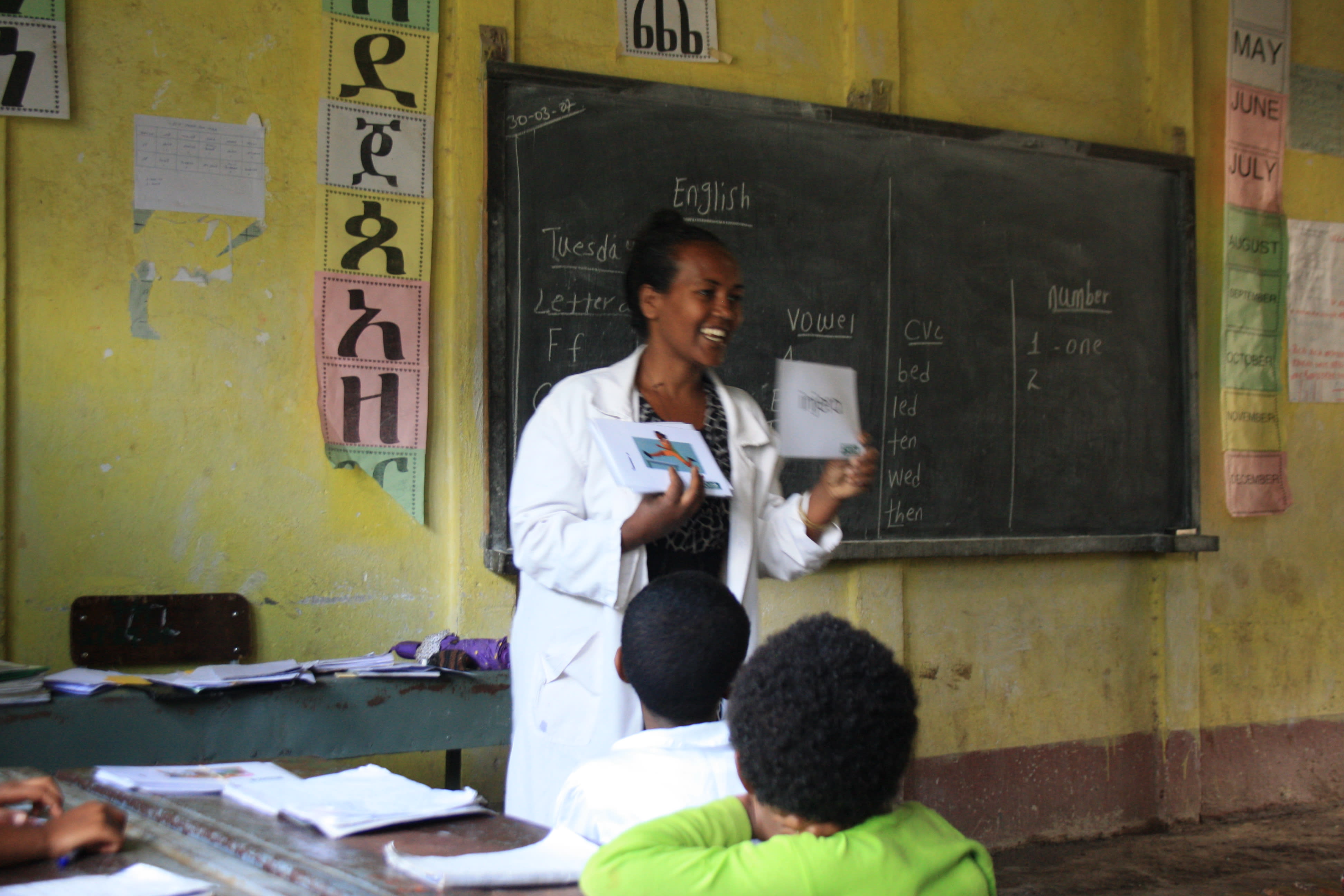 The teachers overwhelmingly appreciated the training, because they could see how using letter sounds would help children, and because it gave them ideas for teaching in a more fun and interactive way.
To make sure that children would get the benefit of this training, we tested children's reading at the beginning and the end of the school year. We followed up by visiting lessons regularly and listening to teachers' difficulties and concerns, as well as giving some on-site training and lesson demonstrations. This made for a very busy year but seeing the transformation in teaching and the real enthusiasm of the children for learning English in this way made it all worth it.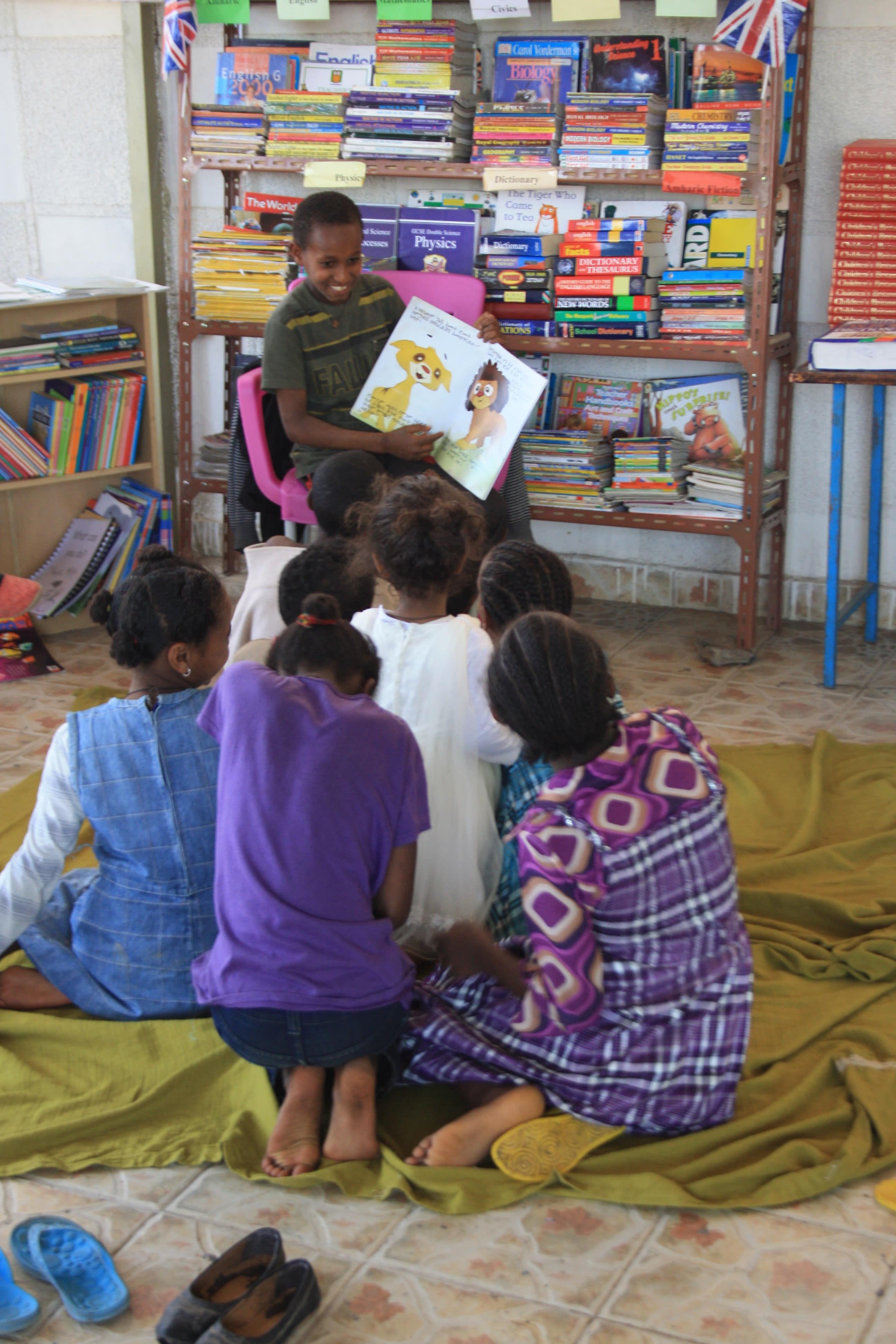 There are still some sounds that teachers haven't mastered, but squeaking like a mouse for five minutes to try and get a teacher to make the 'i' sound correctly is all part of the fun! Following the reading tests, we are now getting down to crunching the numbers. Children in the project schools have increased their score by 21% on average, compared to 6% in other (control) schools. So those with trained teachers are doing 15% better than they would have been without the project!
While public libraries in the UK close in their droves, we are busy widening access to libraries for school children in Ethiopia. As you can imagine, on the whole they do not have books of their own; for example, a USAID study (2010) found that 82% in the Oromia region have no book other than a textbook at home. So libraries are a lifeline for education: a place to study, but also a place to discover the joy of reading. The problem currently is that there is a shortage of relevant and age-appropriate books both in local languages and in English. Therefore, schools were given a small grant to buy the library books they needed and a further grant to make the library more attractive, especially to younger pupils. This included buying soft mats for sitting and reading, posters to decorate the walls and repairing old or damaged equipment. Schools were incentivised to make improvements through Link Ethiopia's library awards (bronze, silver and gold). These changes, alongside raising the profile of the library at a whole-school level, have led to more children using the library and more children being able to borrow library books.
Find out more about "The regional Reading Bees" another successful Libraries and Literacy project, in our next blog post.