Written by David Fricker, Brackenbury Link Coordinator
Another exciting chapter in the Brackenbury-Beza partnership, the visit by the Head and Link Coordinator from Beza to Brackenbury, took place this month! With the partnership established in 2012, Brackenbury Primary School and Beza (Besebarok) Primary and Secondary School have now completed two reciprocal visits, funding by the British Council Connecting Classrooms grant and supported by Link Ethiopia.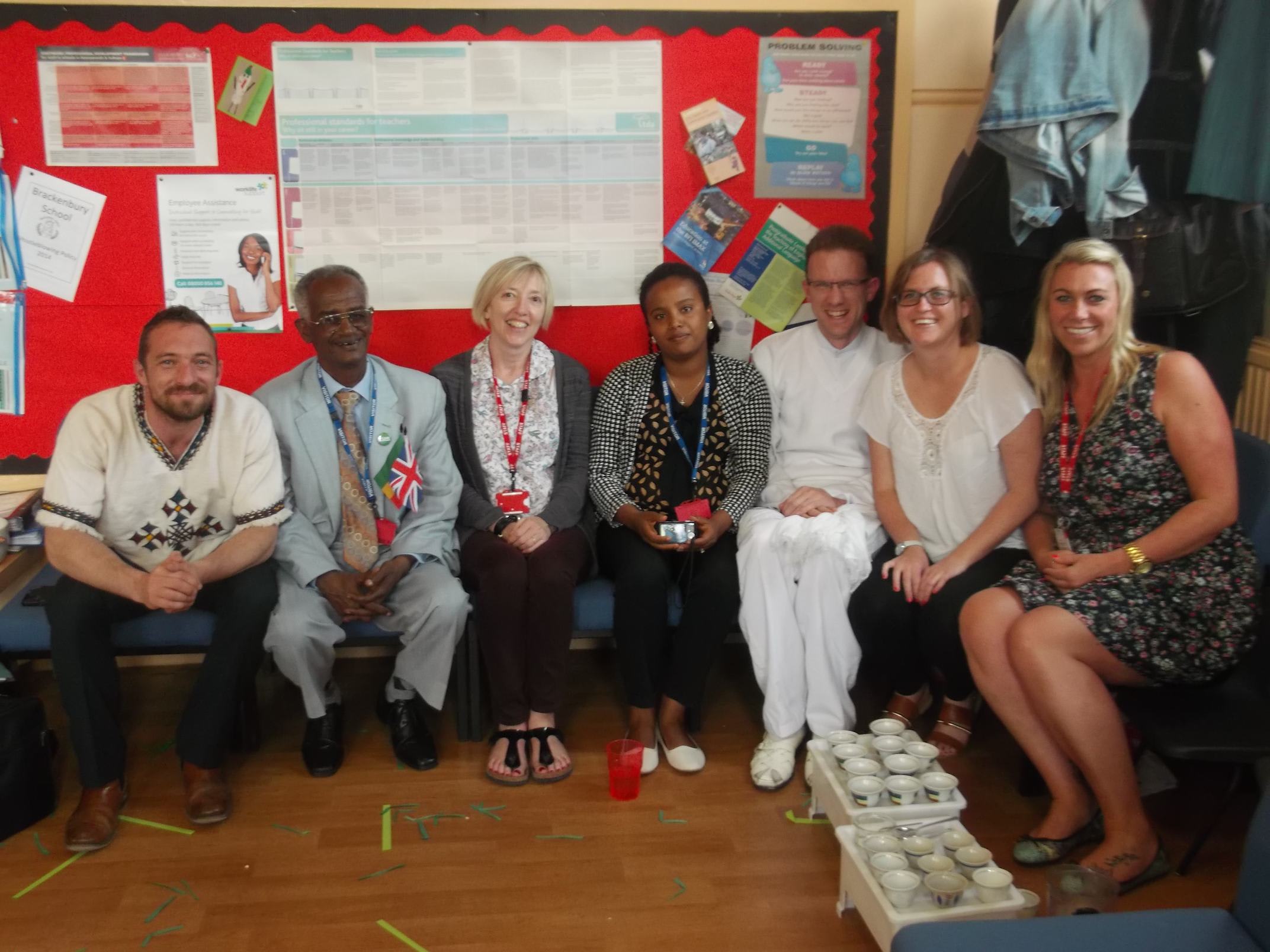 The partnership between the two schools continues to strengthen sharing experiences, on the teaching and learning, focusing this year on playground games and gardening projects.
The visitors from Beza were treated to an action packed arrival weekend: sightseeing in London, including the dress rehearsal for 'Trooping the Colour' (the annual Queen's birthday parade), a river cruise and ride on London's cable car! There was also time to take a train to Brighton and paddle in the sea!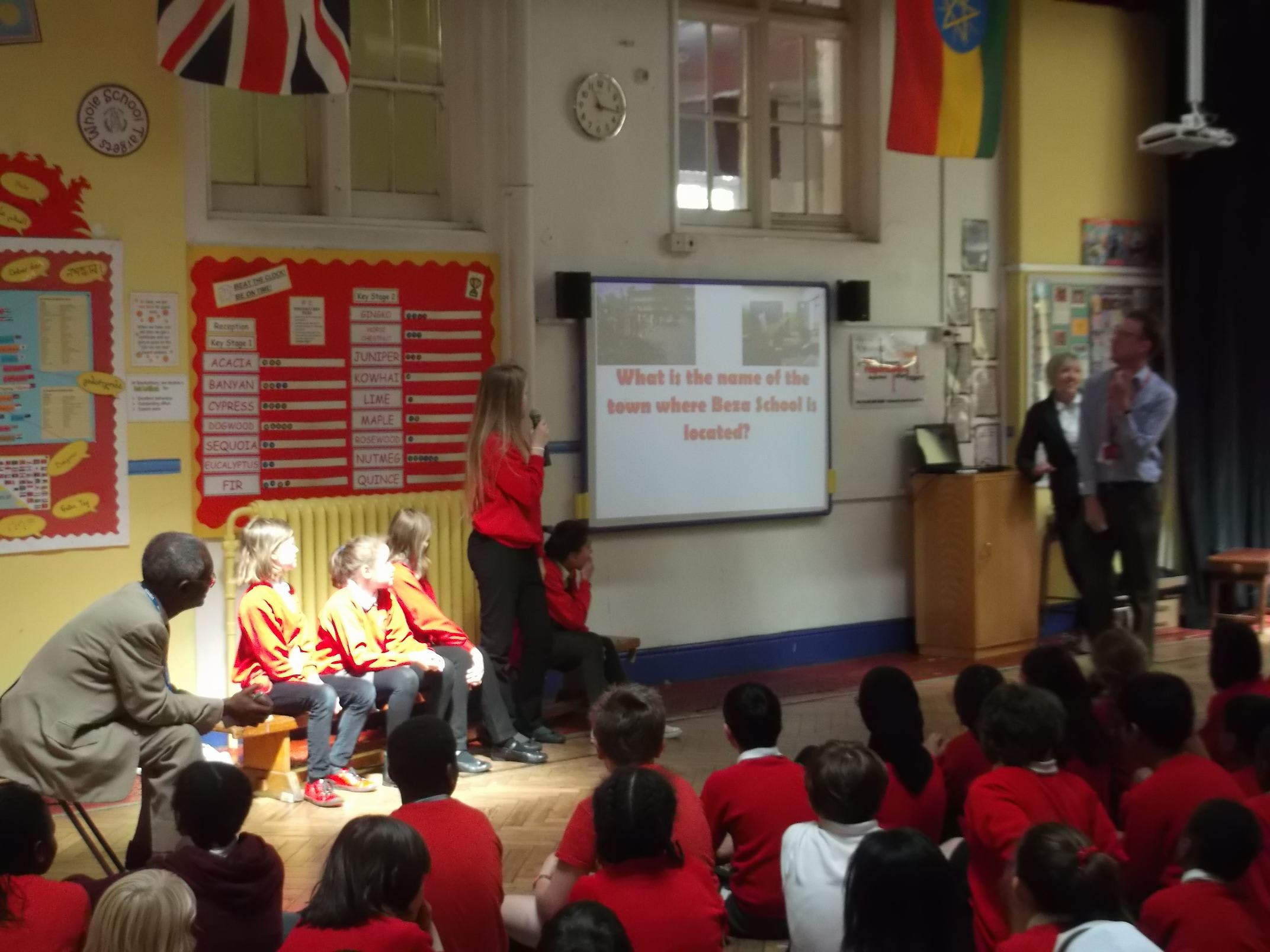 The children at Brackenbury impressed the guests with their knowledge of Ethiopia through a quiz! Luckily, the visitors were available to give some clues to the more tricky questions, such as: what year is it in the Ethiopian calendar? (2007) and what is Genna and Fasika? (Christmas and Easter). During the week, the Head and Link Coordinator were able to observe learning in every class in the school; lessons ranging from art to mathematics, from English to swimming. There was also opportunity to meet Brackenbury's Link Ethiopia Club. The club members impressed the visitors with an Ethiopian dance from the Gurage region! The guests helped the club members write their names in Amharic script.
Linked to the shared learning experiences,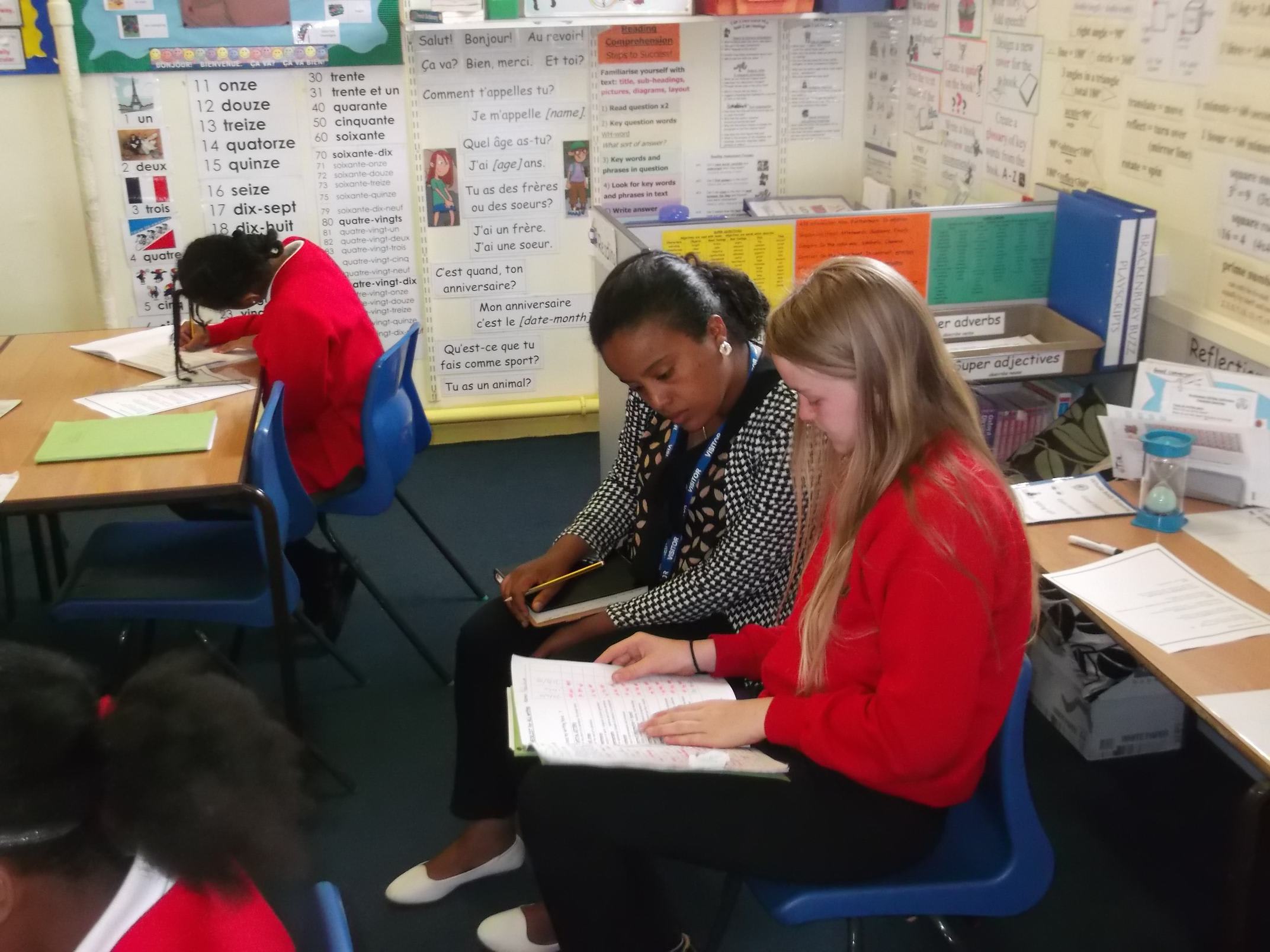 the visitors saw the school's gardening projects and gave some helpful advice on how Brackenbury could better care for its plants. Also, Brackenbury students demonstrated the Ethiopian games they had learnt from the shared learning experiences with Beza. The guests were able to see a range of the sporting and playground activities at Brackenbury too.
A farewell coffee ceremony was held to wish the guests a safe return journey. Staff from across Brackenbury enjoyed coffee and popcorn. There was the wonderful opportunity for all the staffs that have been fortunate to participate in the reciprocal partnership visits to come together. As the partnership continues to develop; both schools look forward to the next chapter in the link and the development of exciting exchange projects for the new academic year in September!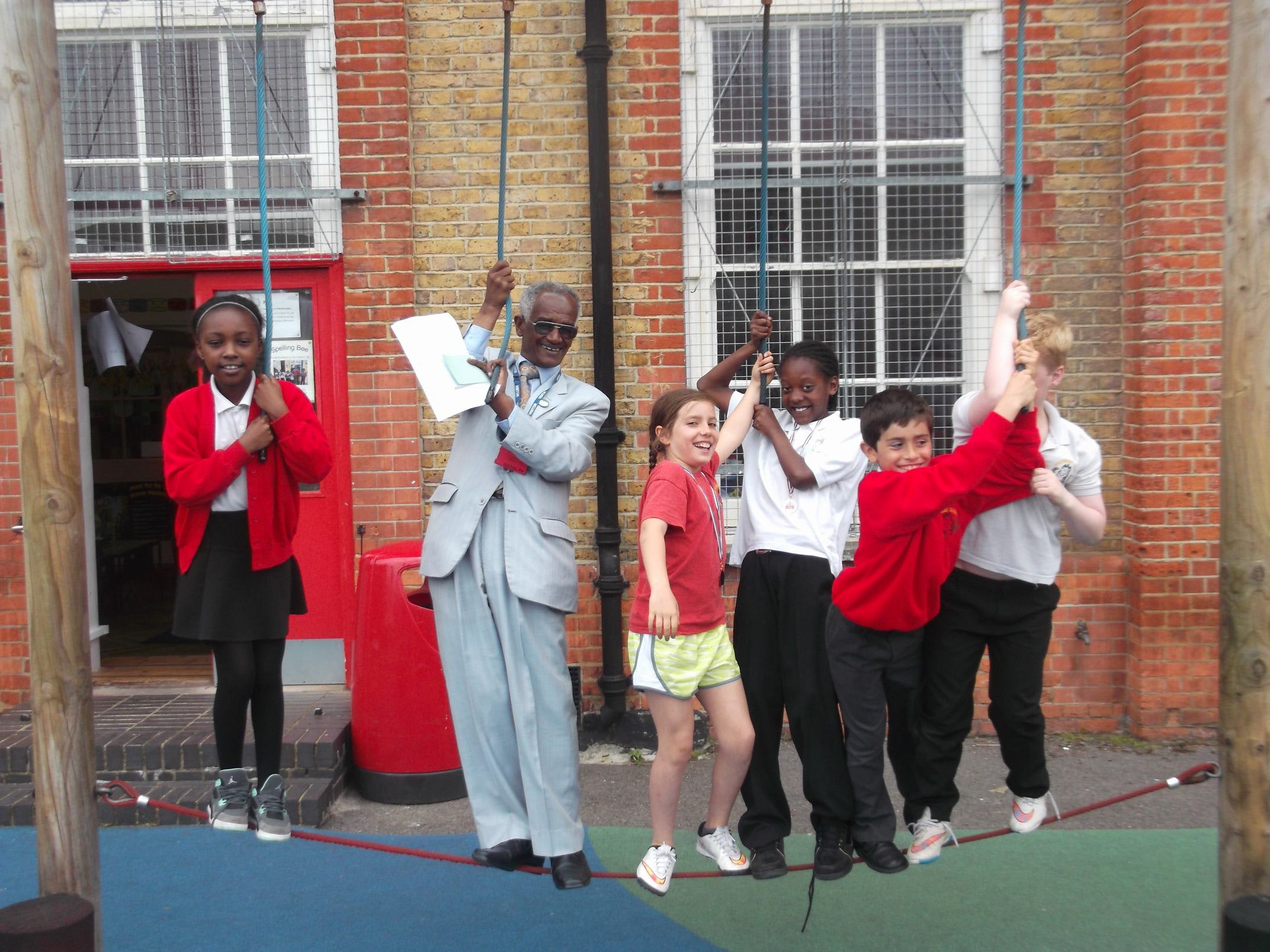 The Beza Link Ethiopia Coordinator gave this message of thanks: "Thank you for the wonderful week in your school. It was the best experience of our lives. We enjoyed meeting the staff, the link club members and the whole school community. We had a wonderful time observing and participating in lessons. The tour was a great experience."