Written by Ama Konneh
World Water Day is an international opportunity for people to learn more about water related problems, highlight and increase awareness on these issues, and make a global impact. The day itself dates back to 1993 when the United Nations General Assembly dedicated March 22nd as the first World Water Day and has since become an annual affair. Each year, World Water Day focuses on a specific aspect of water – the theme for 2016 is 'Water and Jobs'. Previous years have included Water and Sustainable Development, Water and Energy, and Water Cooperation.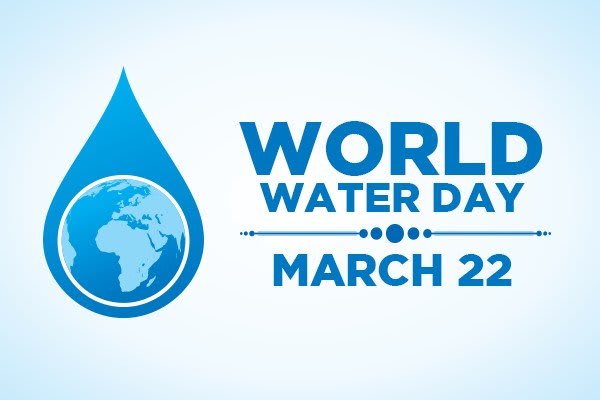 Clean water should be accessible to all and has been explicitly declared as a fundamental human right – 'the right to water and sanitation'. However as we know, millions still go without this basic necessity and are forced to drink contaminated water containing harmful bacteria which leads to thousands of cases of water-borne diseases every day.
Access to water and sanitation in Ethiopia is some of the poorest in the world. Nevertheless, Ethiopia is on its way to achieving the Millennium Development Goal related to water. More than half of the households (54%) have access to an improved source of drinking water, compared to 35% in 2005. Despite this vast progress, the improvement of sanitation is proving more challenging. The National Water Sanitation and Hygiene data indicates that children in schools are particularly vulnerable as only 33% have improved sanitation and a mere 31% have access to safe water. Samuel Godfrey, Chief of WASH Unicef in Ethiopia stresses that "we should focus on women and children as the primary beneficiaries of water in Ethiopia". Poor water sanitation in Ethiopia means that diarrhoea is responsible for 46% of infant mortality and the capital city, Addis Abba, is ranked 6th dirtiest city in the world.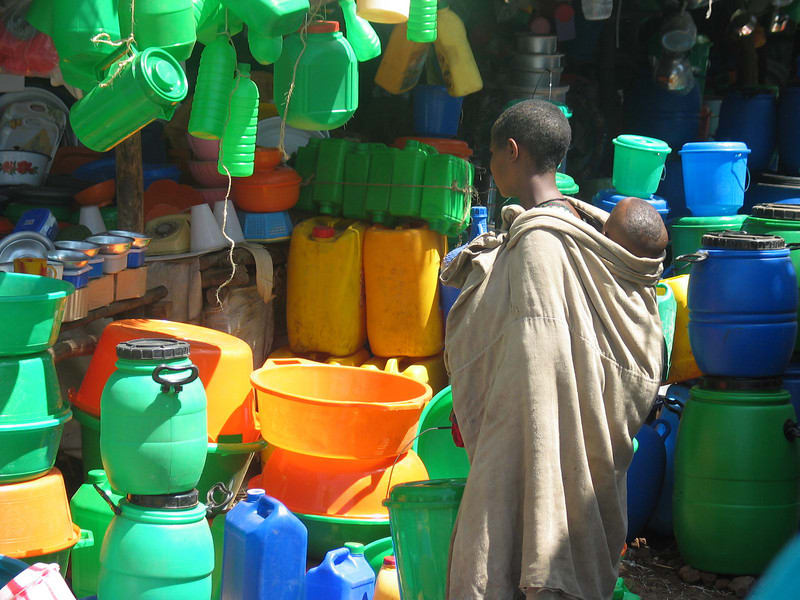 Many of the events that take place on World Water Day are held worldwide and raising awareness takes many forms. This includes theatrical and musical celebrations of water, sports competitions, fundraising or donating to charity for those who are in dire need of clean and affordable water, and educating all generations on the importance of protecting water resources to prevent water scarcity.
Link Ethiopia endeavour's to provide children in Ethiopia with a better quality of teaching and a range of school resources. We encourage teachers and tutors to use these materials to enhance the children's education on this important day and further emphasise the significance of clean water as well as the consequences of drinking unsafe water-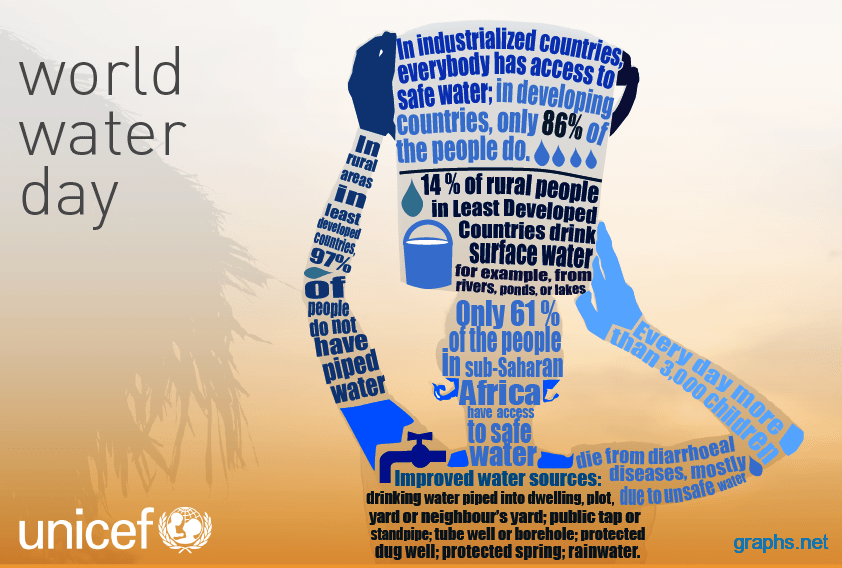 Learning activities: