Written by Rory
It's 2pm in the heat of the Gondar afternoon and I'm following the happiest donkey in Ethiopia. Happy because he's spreading the joy of reading in for Ethiopian students without libraries … and because carrying his load of books, rather than bags of cement or teff (a grain used to make injera, Ethiopia's stable bread) that are the usual fair of his fellows, is a cushy number.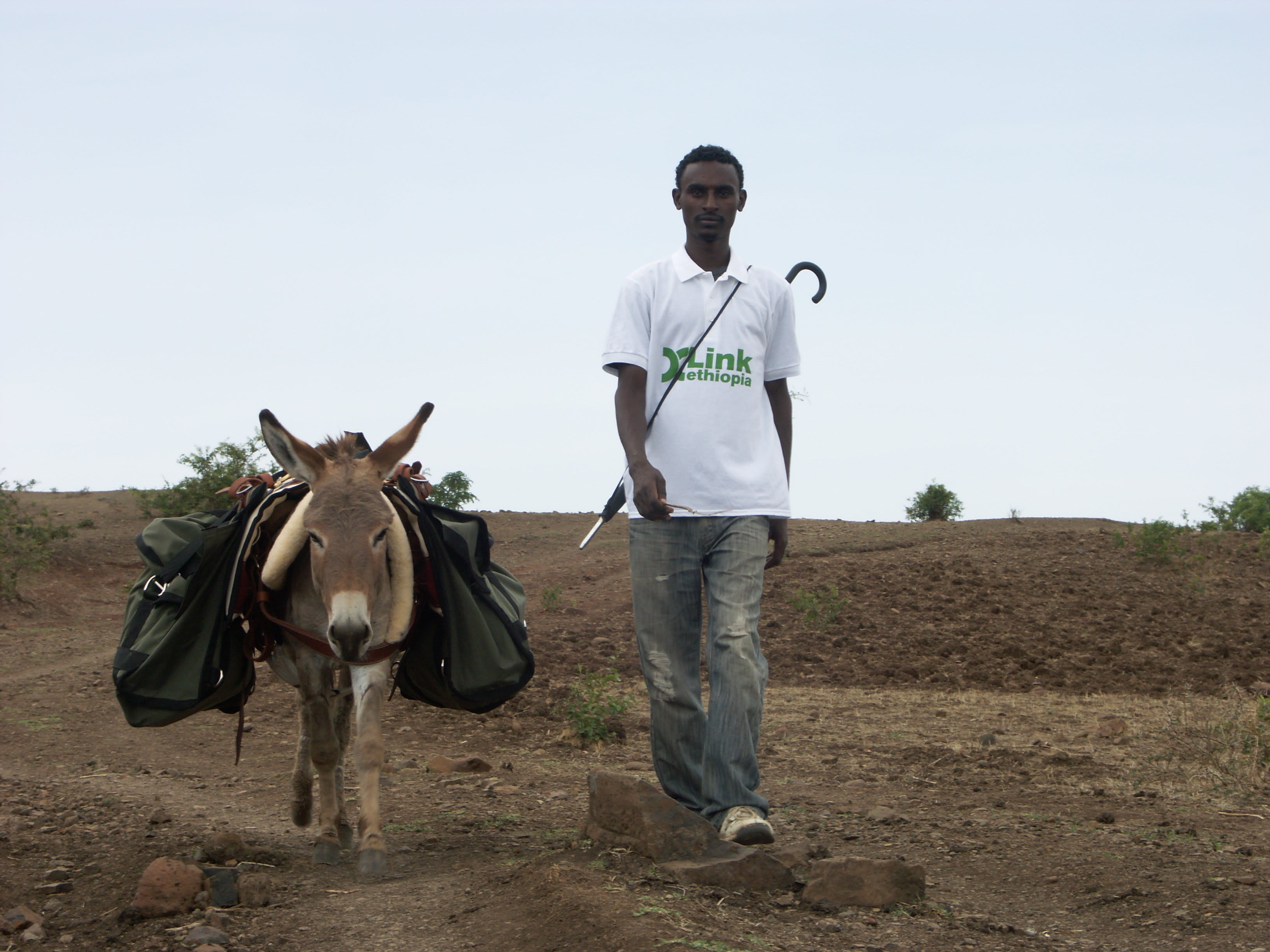 I am at Bahire Ginb school near Maksegnit, a small village between Gondar and Bahir Dar, to see one of our donkey libraries. Link Ethiopia has three donkey libraries – two in Gondar and one in Bishoftu. Each donkey visits five rural schools who do not have a library, one a day over a week. Via our donkeys, children can access books which are usually scarce at home and at school; they are able to read reference and textbooks to support their lessons but also to read fiction in Amharic and Oromo. These free reading sessions, as well as group stories, can be a gateway for students into the world opened by reading – reading for pleasure, reading for reading's sake.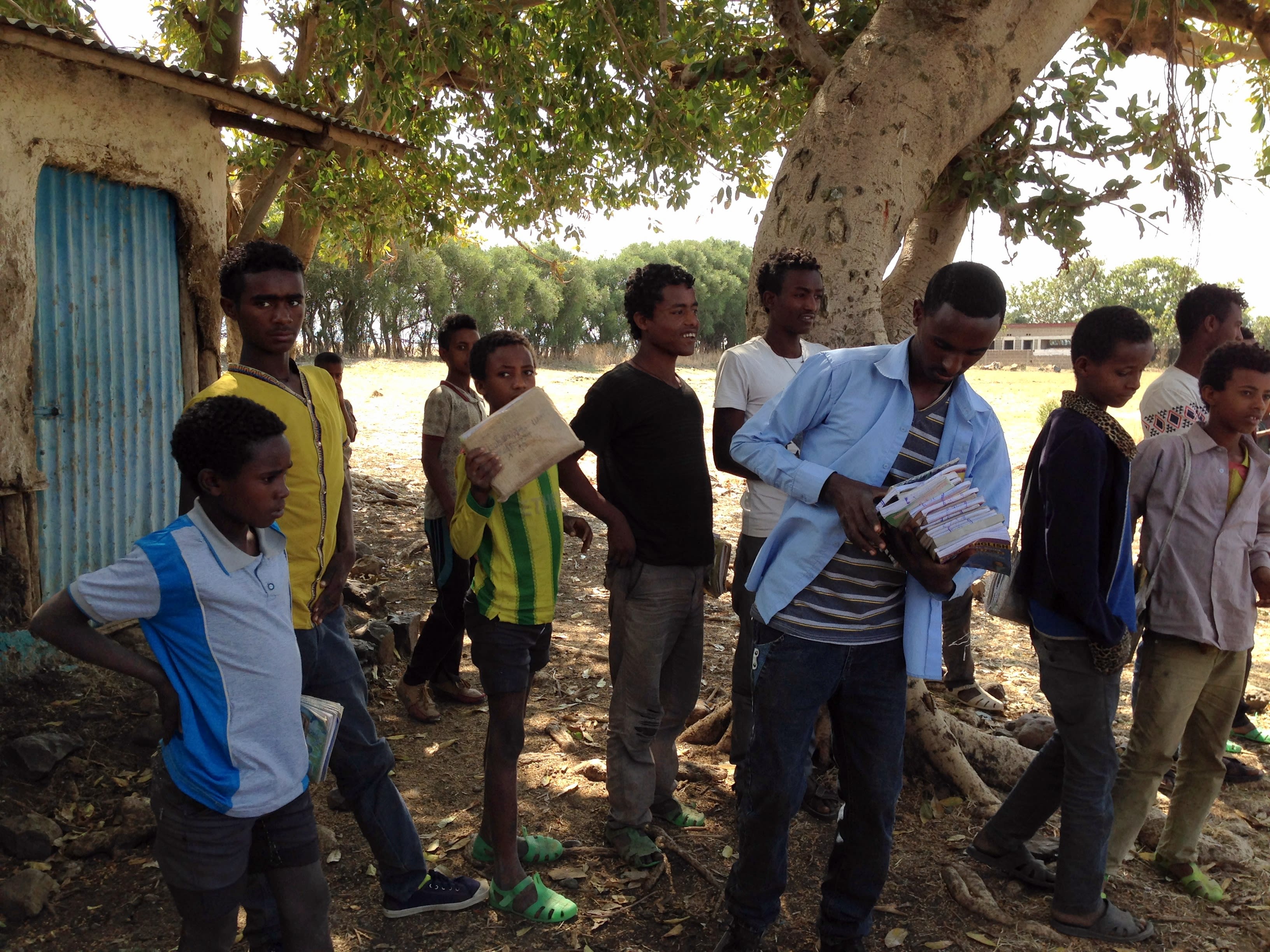 Donkey libraries are a great service for rural schools without libraries. Teachers and students are always excited when the donkey library arrives and more and more schools request to be included. There are thousands of students who do not have access to books beyond their school textbook. For that reason, Link is seeking to increase the number of donkey libraries from 3 to 4, which would allow us to serve an additional 1000 students in rural schools. Click here if you'd like to help and support us to bring the Donkey and his books to so many more children.
At Bahire Gunb, a group of students are sitting in a circle around Belete, our donkey librarian. He is reading from a book of Ethiopian folktales and the class follow along from their own copies. Stage left, our mobile library sits in the shade of a tree job done for another day.