Fasiledes Secondary students joining in the Meskel square celebration
In the streets of Gondar people look out of their houses and shops to see a phalanx of singing children coalescing on Meskel square. Each group is carrying a multicoloured 10 foot flag full of images of local life.
Looking to mark the 20th anniversary of Link Ethiopia's work changing lives through education, we decided to build a around our celebration around the all key contributors to our work, including UK link schools, Ethiopian link schools and as many children in both countries as we could.
We wanted to use arts activities to enable the children to depict aspects of their daily lives. The images would go on to form the flags, fulfilling the aim of our first school link to share and compare different cultural experiences between the UK and Ethiopia.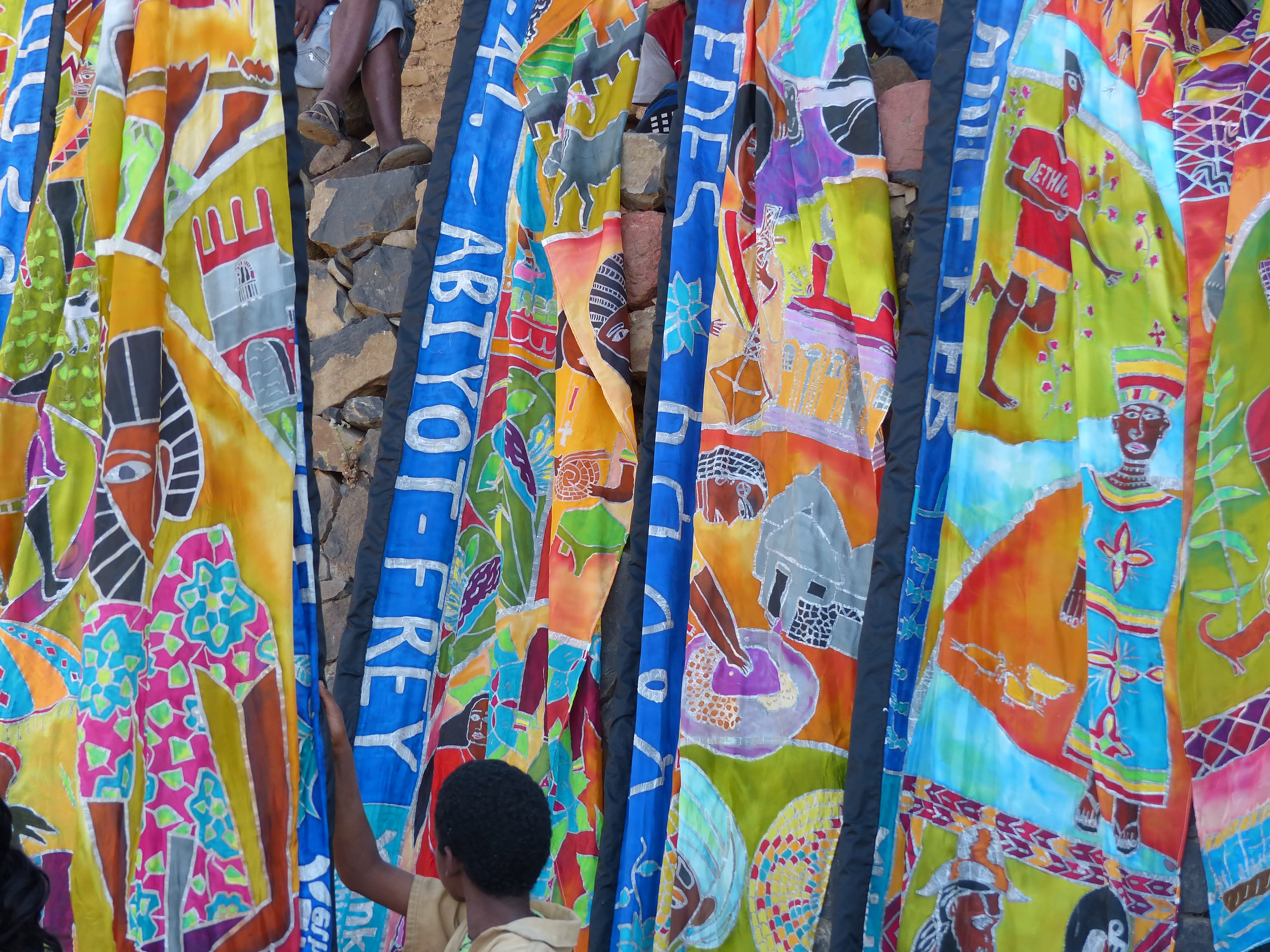 Admiring the artwork
With funding from the Arts Council and support from Kinetika, our UK partner specialising in community-arts projects, we devised a series of school based workshops in 10 selected schools in the Gondar region. During the workshops, the children drew and coloured images of their daily lives. This was a revelatory experience for them as art and drawing does not feature in their normal crowded curriculum.
After each workshop, Kinetica selected the best examples of individual drawings which were enlarged and painted onto 4m lengths of silk. These formed the basis of very colourful, striking and impressive depictions of the children's daily lives combined with the individual school names.

Students designing the flag images
Back at the Gondar office, teams of children and volunteers, prepared each school's flag using the batik process. This involved outlining the drawings in hot wax prior to in-filling with silk dye paints. Once completed the flags were dry cleaned to dissolve the wax and fix the colour. Individual drawings that did not end up on the large flags were made into smaller silk flags so that each child had a memento of their efforts.
The results were amazing! Each of the 10 schools completed a 4m high flag which they paraded proudly at the head of their walk from their school to Meskel Square in Gondar where the celebration event had been organised. Nearly 1000 children gathered to celebrate, happy to show off their flags to their parents and local people. Loud music and a circus acrobatic show added to the festivities – a truly memorable day for all concerned.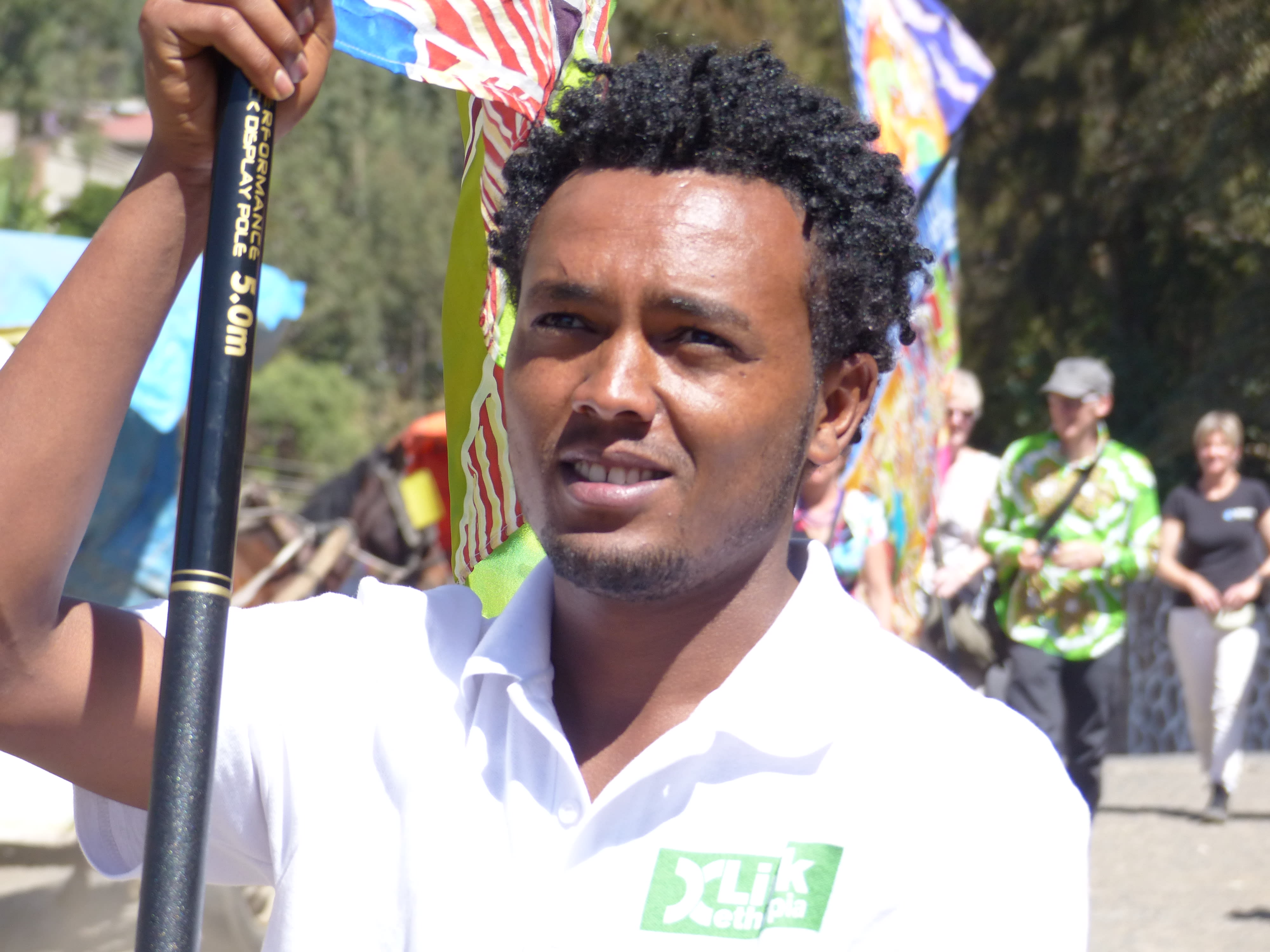 One of the Link Ethiopia Gondar team, Binalfew, waving the flag