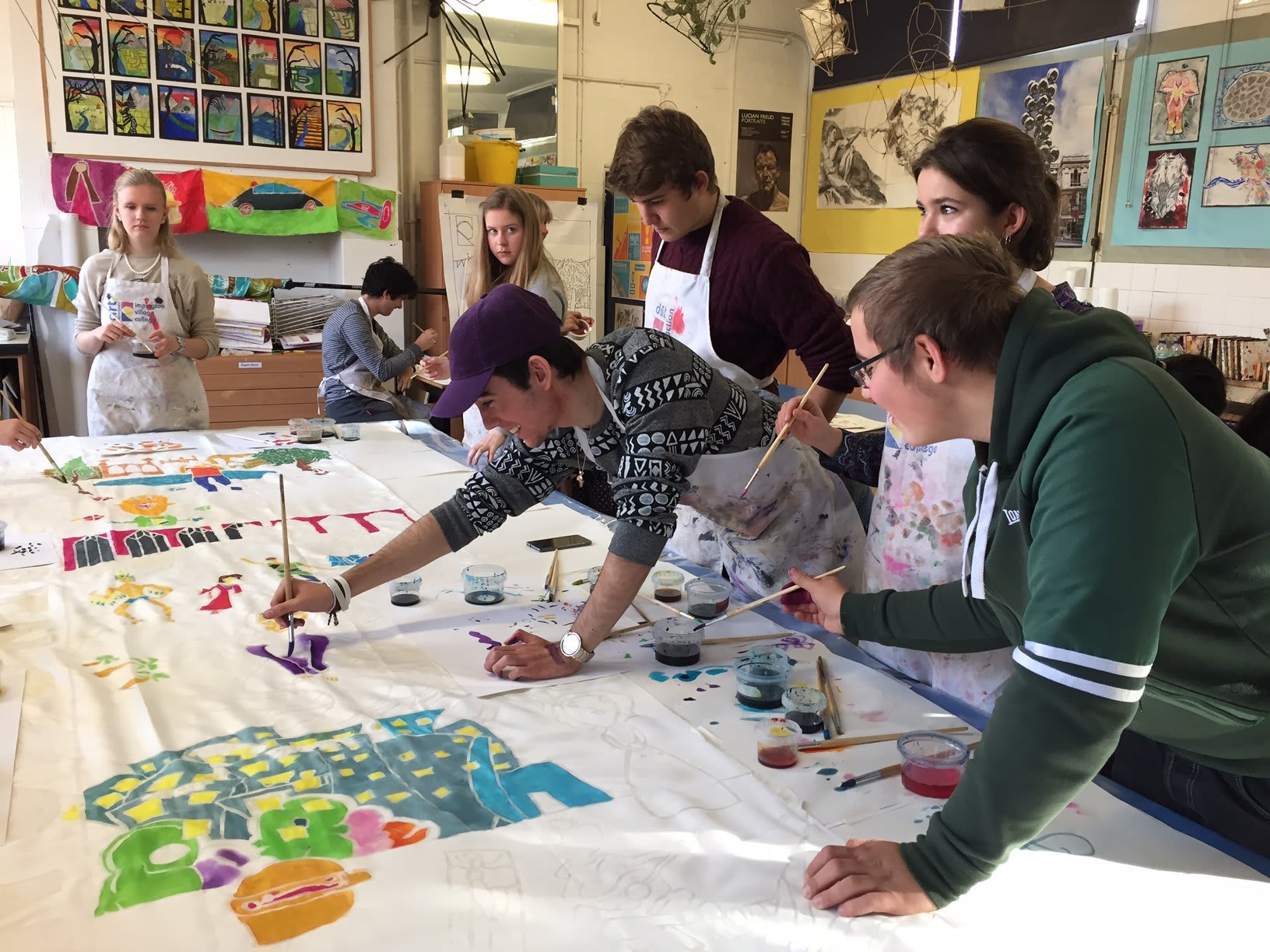 Impington college students making their community flag
It's not every day that students get to engage their creative sides on a project that will be seen around the world.
Following our successful flag making project in Gondar, Link Ethiopia in partnership with Kinetika, an community-art organisation, has worked with 10 schools across the UK to match the 10 Ethiopian schools. Each school created a flag by creating images that represented them and their community. Together the flags encapsulate the purpose of school linking: students sharing learning about other cultures and getting a chance to reflect on their own.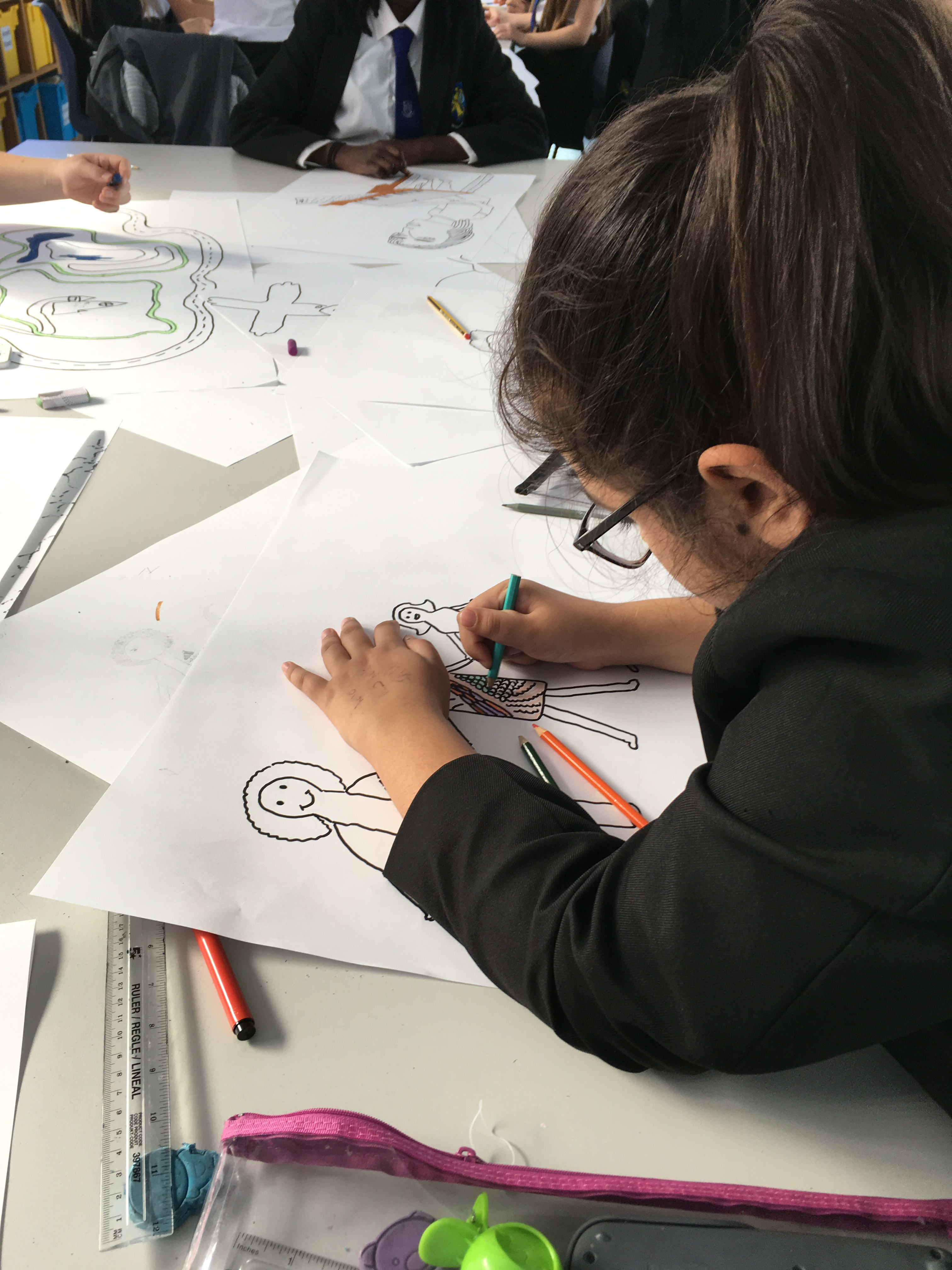 The William Edwards School flag coming together…
Two day workshops were organised at each school where groups of children were invited to draw aspects of their local life and important places or events which they felt would be interesting to Ethiopian children. These were then enlarged and transposed onto the layout for each 4m flag. The older students were employed to complete the waxing stage and colour dying the silk to produce the final flags using the batik process.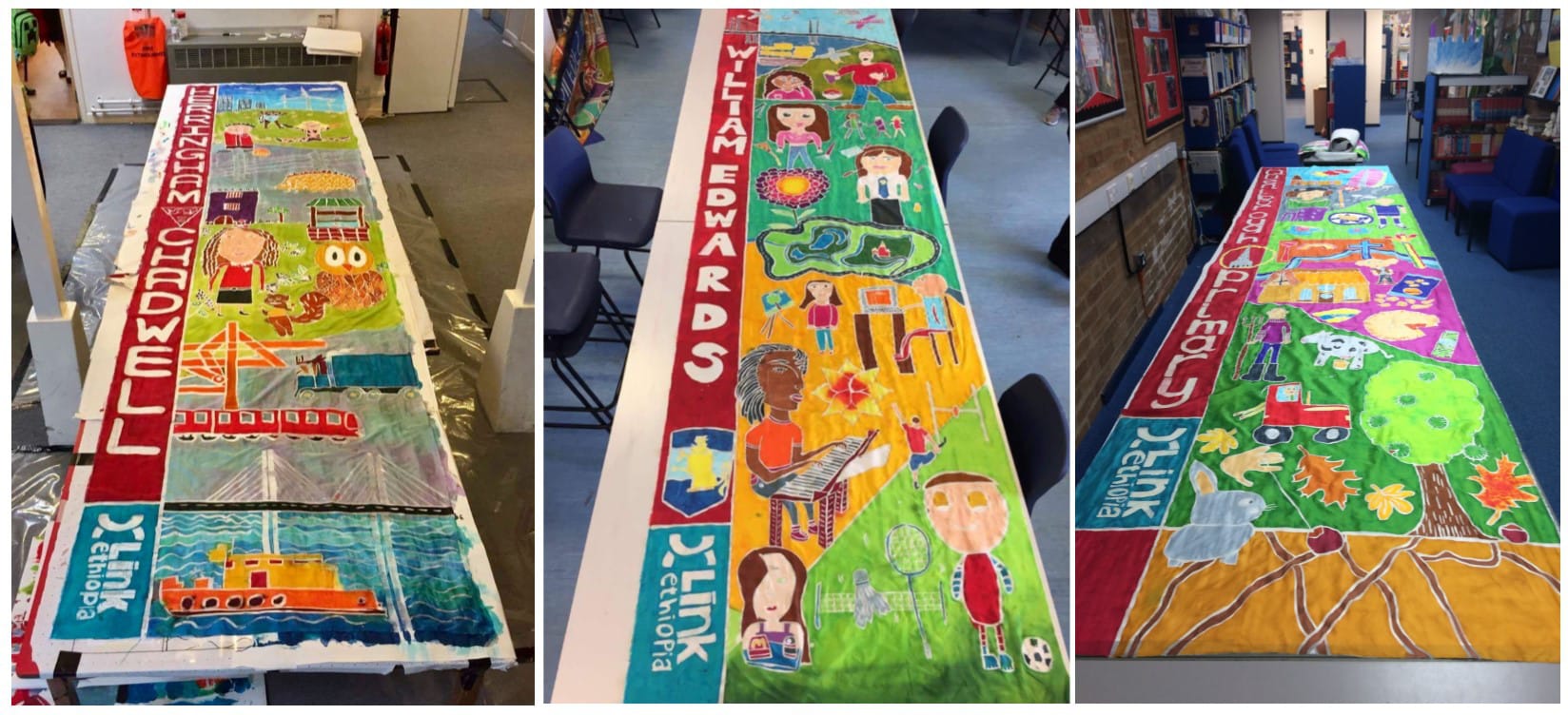 The final products
As in Ethiopia, the learning points for the UK students were significant and memorable – from basic drawing techniques and processes through the stages of batik production to the completion of a cherished 4m flag representing each school. In particular, where children with learning difficulties were involved, the value of the whole experience was greatly enhanced.
We want to thank all the schools who took part and congratulate them for their beautiful flags. Well done to:
Herringham Primay – Thurrock
William Edwards Secondary – Thurrock
Tannery Drift First School – Royston
Brackenbury Primary – West London
Beatrix Potter – West London
Farmers School – Fairford
Backwell School – Bristol
Queniborough Primary – Leicester
Windmill Primary – Oxford
Impington Village College – Cambridge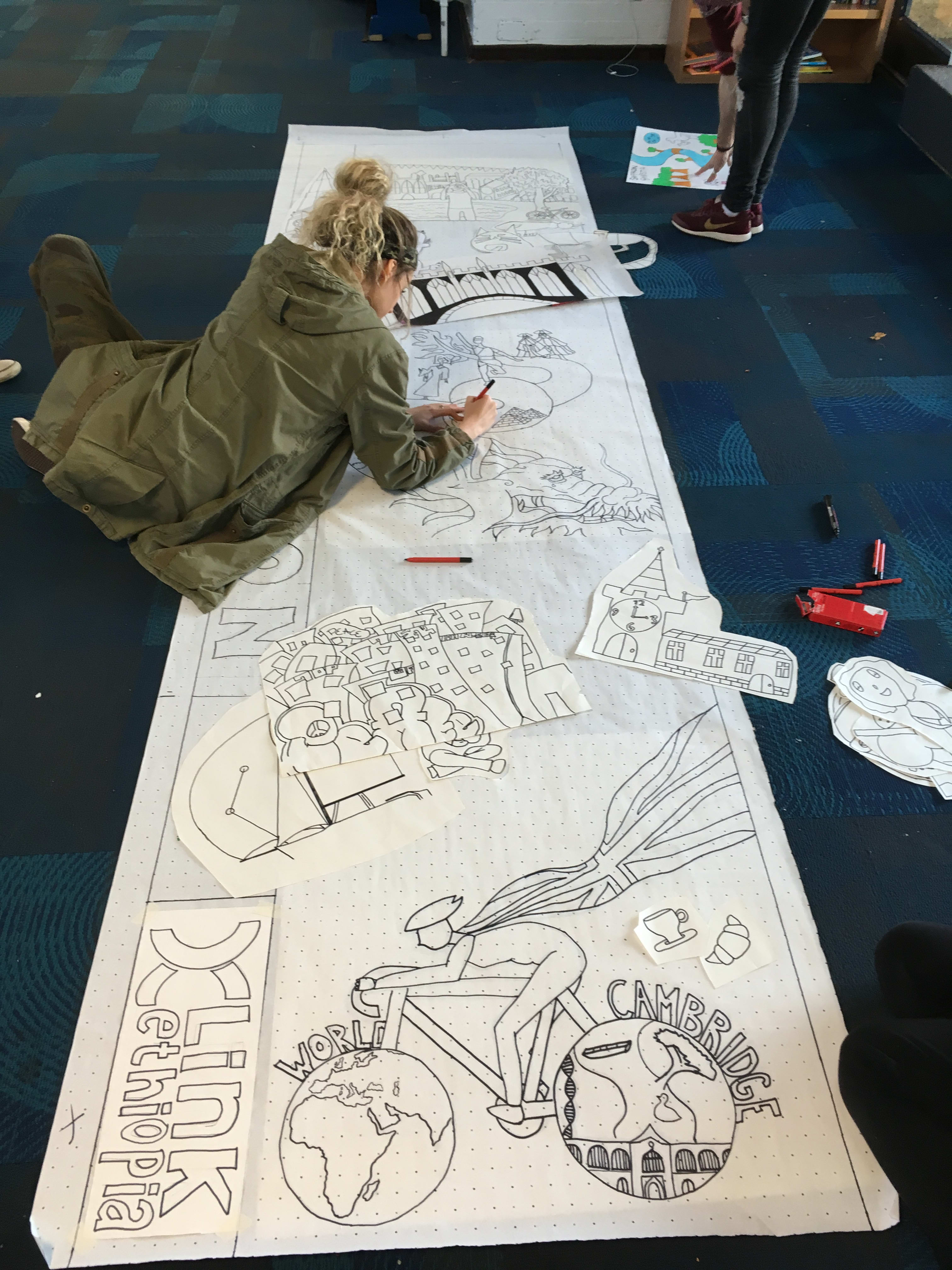 Final touches to the Impington flag