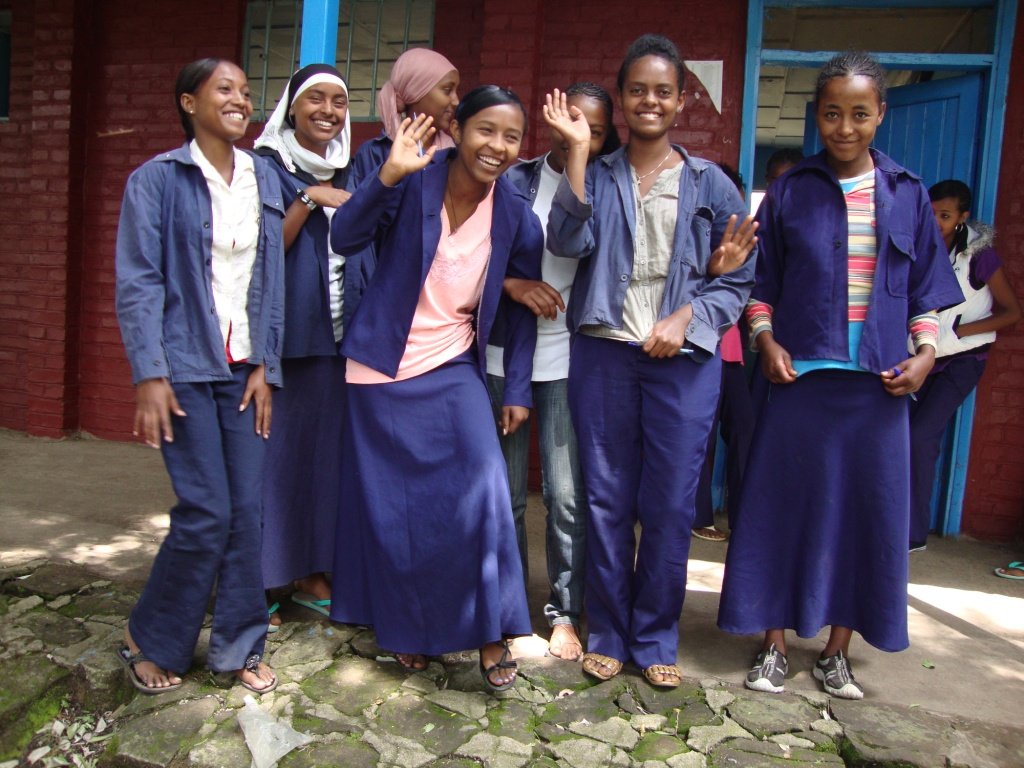 1 in 10 girls in sub-Saharan Africa misses school when she's on her period.
With menstruation lasting an average 5-7 days per month, that means a girl could be missing 60 days of school a year. In some cases, girls drop out of school altogether.
---
Link Ethiopia's programmes are designed to enable disadvantaged children to go to school and continue their education to their full potential. Puberty, and starting your period, is difficult for girls anywhere in the world. For the girls we support this phase is even harder as many cannot afford disposable pads. Even when they can, many schools do not have toilets, so there is nowhere to change during the school day. This leads to girls choosing not to go to school while on their period, and their educations suffers.
So, we asked ourselves, what can we do to stop the cycle of girls dropping out of school? And the answer is in the question – to help girls get back to school, we first have to help them manage their menstrual cycle.
We have started a new project to address this problem, in partnership with The Kindu Trust, our sister organisation that supports children in Ethiopia, and in conjunction with Days for Girls (DfG), an international charity that provides hygiene packs for girls to "ensure she has what she needs to succeed".
Days for Girls has been operating since 2008, providing re-usable menstrual hygiene kits to thousands of girls across hundreds of countries. We are benefiting from their experience as the packs have been trialled and evaluated, and are made to very clear specifications to ensure that they are comfortable, secure and attractive. Days for Girls also has a model of training which has been tried and tested. When kits are distributed they are not just handed over, the girls who receive them are trained on how to clean and maintain them so that each kit lasts at least 3 years.
We have an ambitious plan that will (1) respond to the immediate problem by providing kits to girls in school and (2) empower women to make the kits locally.
Meeting the need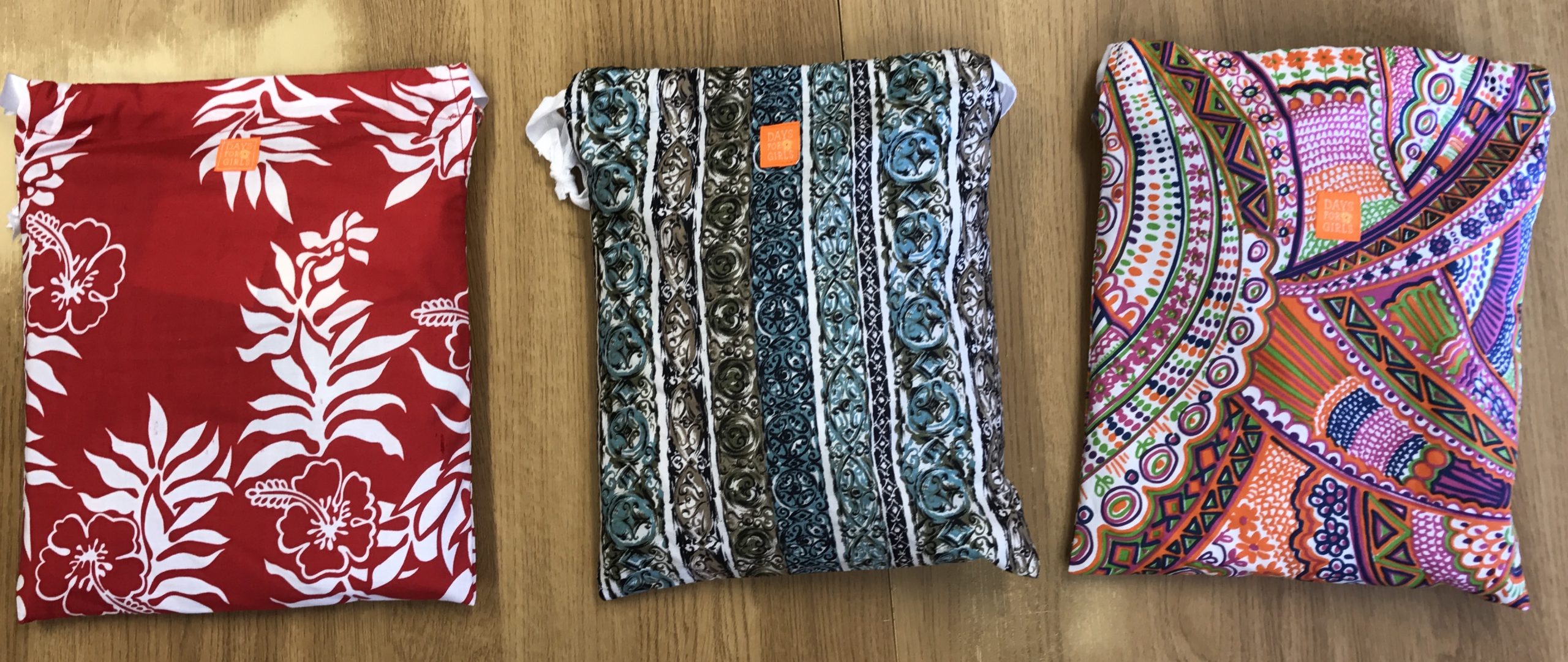 In the first phase we will distribute DfG kits to our sponsored girls in Ethiopia and through local school clubs. Each kit includes two pads, 8 liners to change the pads, soap and flannel for cleaning the kit, knickers to hold the pads, and Ziploc bags to store the liners once changed, until they can be washed. All parts of the kit are made in just the right fabrics that will be as absorbent as possible or as waterproof, as necessary, while being comfortable to wear. They are all made in brightly coloured, patterned fabrics so that girls can hang them out to dry and carry the container bag around with pride!
We are providing distribution training to our local staff and to club leaders so that they can give full training when giving the kits to girls. This means that they can then continue to distribute packs well into the future, and can share their training with other leaders in Ethiopia. We are really pleased that one of our supporters, who is also a qualified volunteer from the Days for Girls team, and who makes the kits in the UK, will be coming to Ethiopia to 'train the trainers'. She will teach the Girls Club Leaders how to give training when distributing the kits to girls. So when packs are distributed the girls are taught how to use and maintain their DfG kits, and learn about puberty, the menstrual cycle, and related sexual health.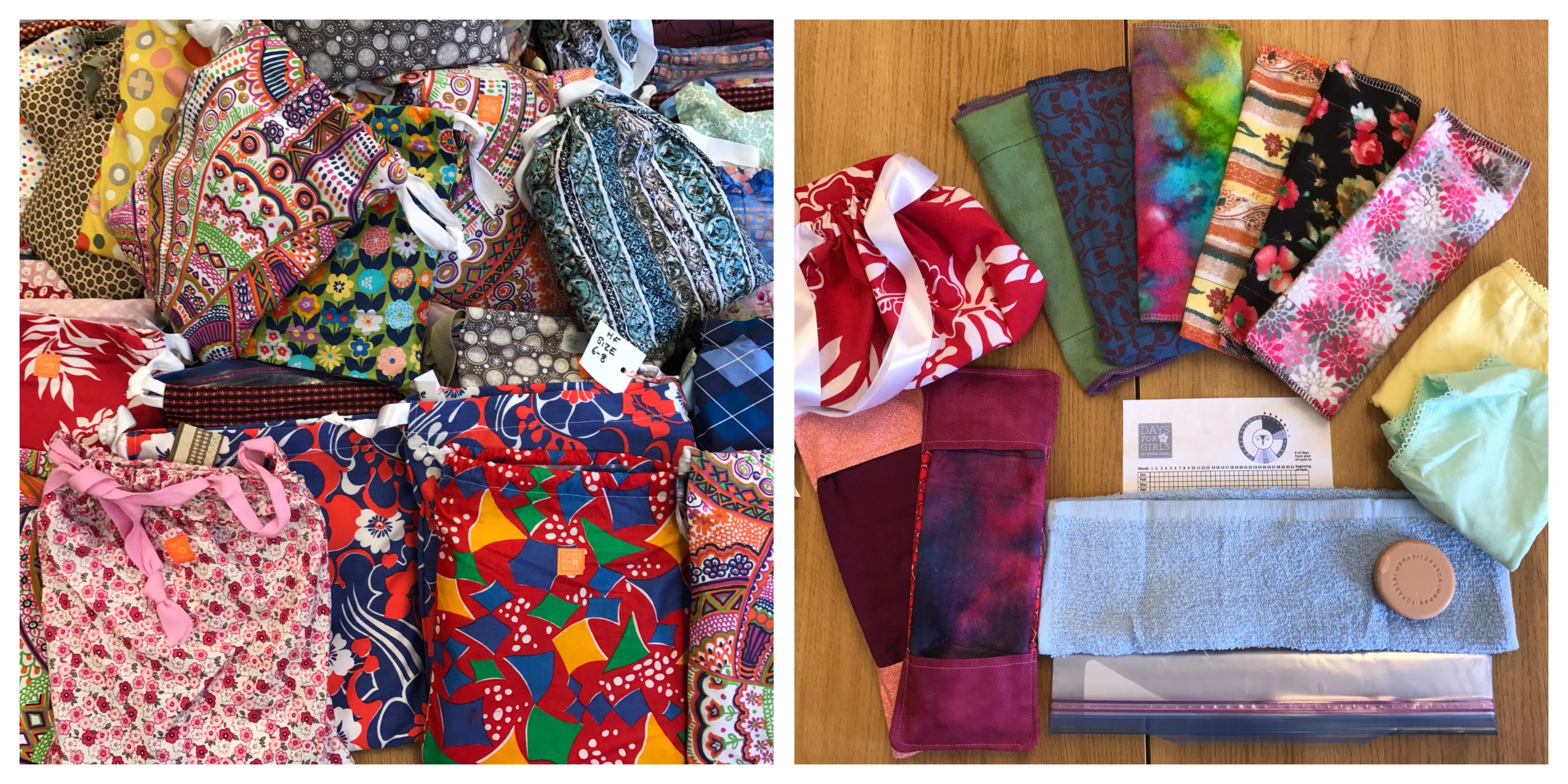 [Kits ready to be sent in our London office, and what each kit includes]
In the second phase of this project we will focus on setting up a social enterprise in Ethiopia to produce DfG kits locally. We will provide women with the tools to make DfG kits to sell. By reinvesting part of their income to purchase their next batch of materials, women can create a sustainable local source of hygiene products as well as generate an income for themselves and their families.
We will research materials available in Ethiopia in order to make the pads locally, and identify motivated women who will visit the Days for Girls University in Uganda to receive complete training on sourcing materials, making the packs and running a business. We will be working closely with DfG, who have extensive experience in establishing regional hubs to train local women in aspects of production, sales, health education and management of supply chain. This will ensure the sustainability of the programme as women can produce the materials they need for menstrual hygiene themselves, out of local materials, rather than rely on external donations. It will invest in the local economy and build up a new business, providing a profession and income for female entrepreneurs.
If you can help support these projects we would be very grateful!  There are two ways:
A donation direct to Link Ethiopia to support the project will help us reach more girls. £5.50 enables us to provide a pack and training for 1 girl, and £55 supports 10 girls. Any amount you can donate will help. Go to www.linkethiopia.org/donate to find out how.

Skilled with a sewing machine? You can get directly involved in sewing the DfG kits which we can then give to girls in Ethiopia through one of Days for Girls' local chapters click here (https://www.daysforgirls.org/chaptersandteams) for more info.
All this will empower girls to manage their menstrual health with dignity, knowledge and pride! It will give them back their school days, put them on an equal footing and enable girls to take advantage of each school day!
Thank you!