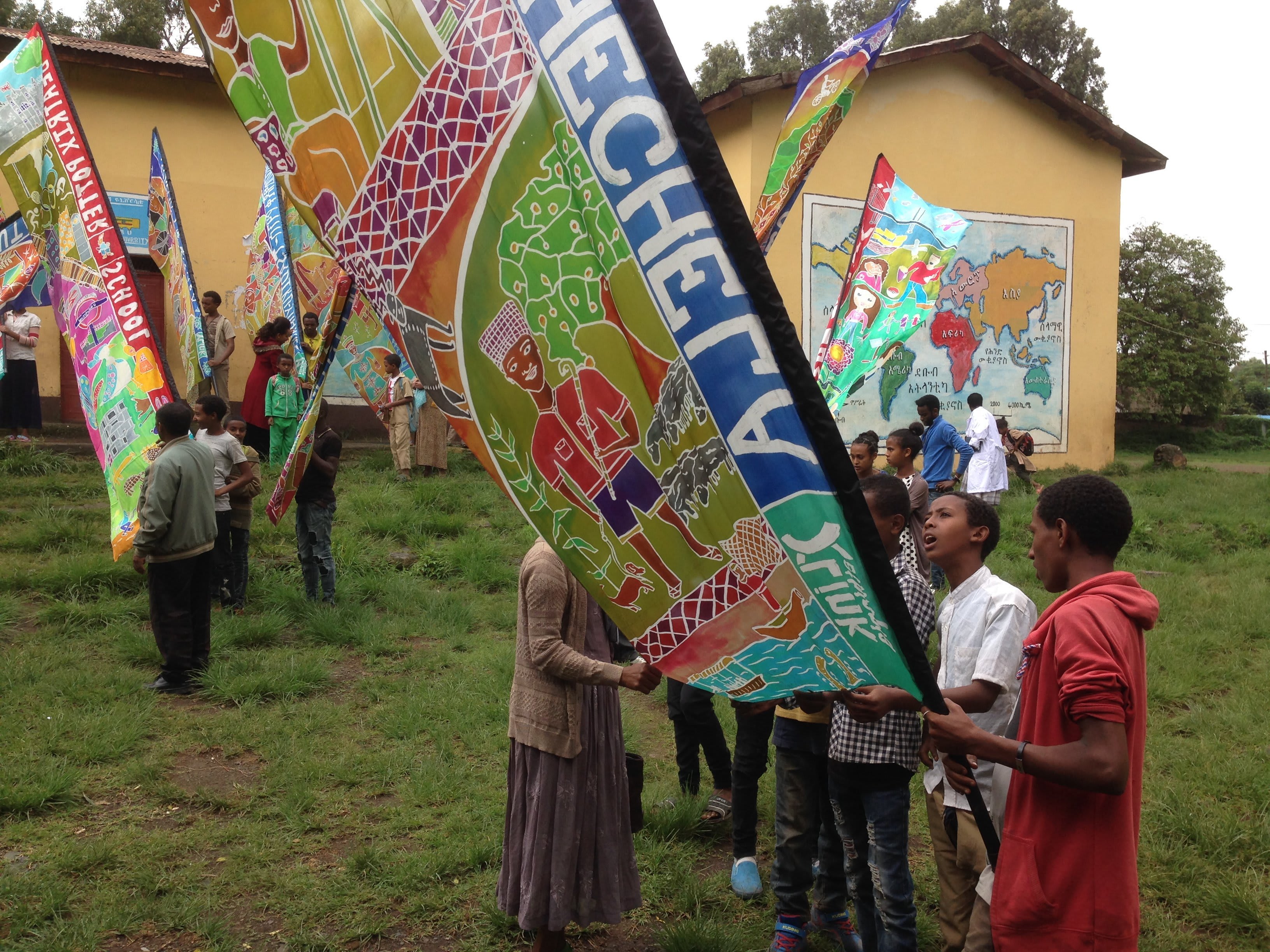 As part of our 20th anniversary, Link Ethiopia has planned a series of events in UK and Ethiopian schools celebrating education, cultural exchange and creativity. We have worked alongside community arts organisation, Kinetika, visiting schools to help them create beautiful flags using images from their school and town. You can read about the both the creation of the Gondar flags and the UK flags in previous blogs.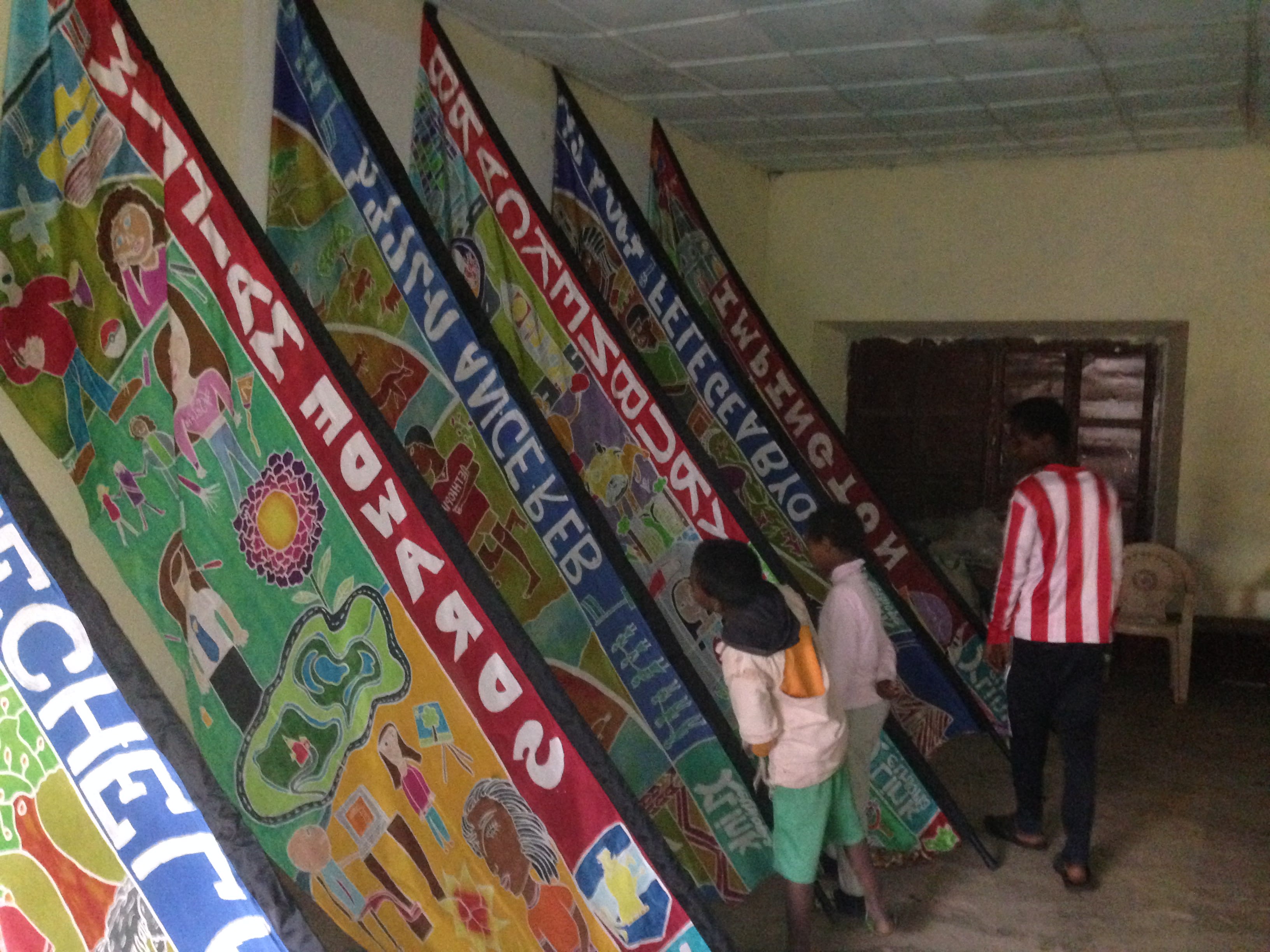 The third stage of the project took place at the end of May in Gondar, when all the flags from Ethiopia and the UK were exhibited at an event held at Tsadiku Yohannes School. Some 100 staff and children from the original 10 contributing schools gathered together with local Link Ethiopia staff and some UK volunteers. The 20 flags were displayed together and after a few words of congratulation from local dignitaries the event was rounded off with a formal coffee ceremony.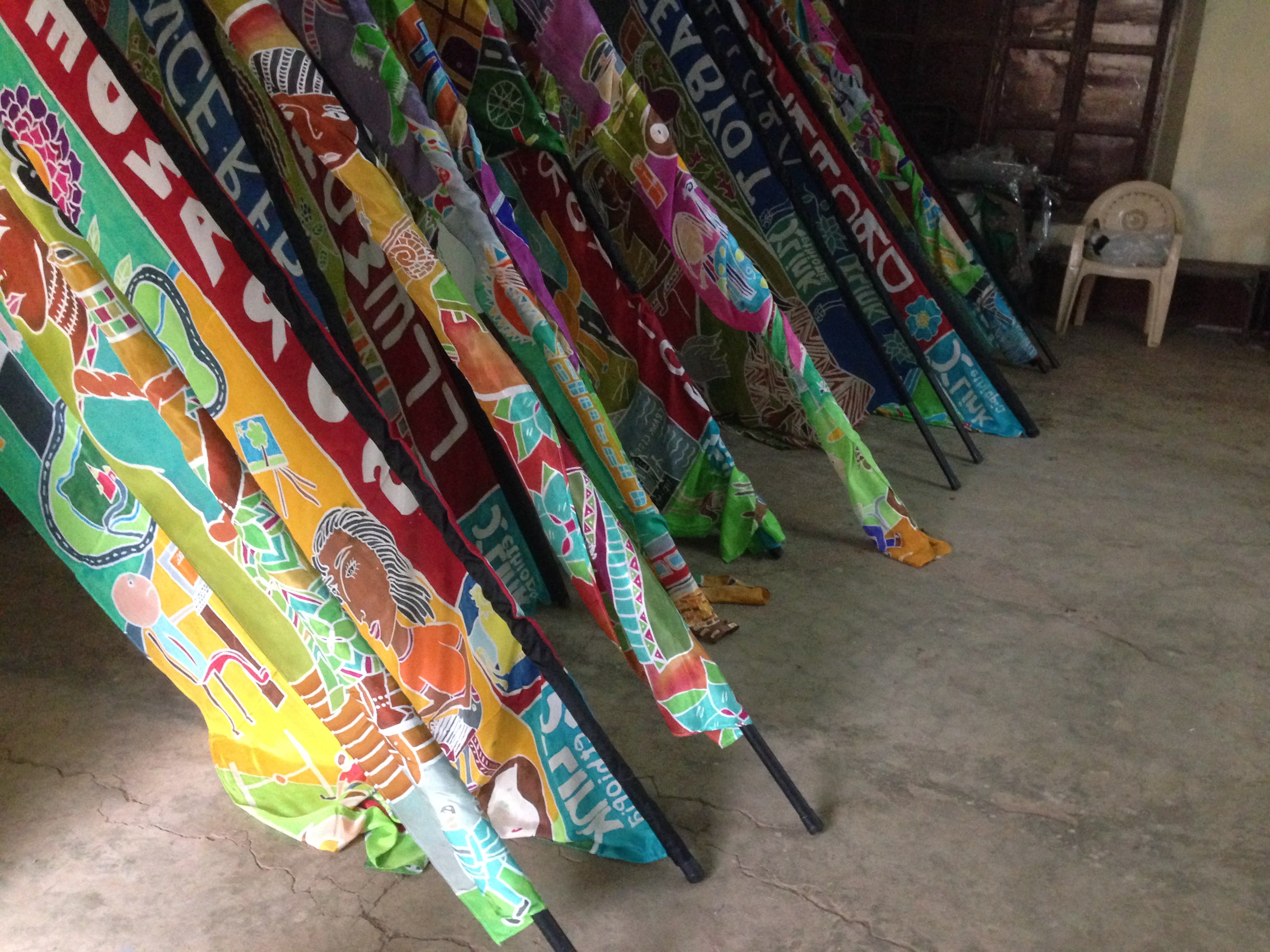 It was a happy and memorable event for all involved and the culmination of a valuable project. It was fantastic to see the children asking questions about different images in the flags and finding out about important aspects of British culture like fish and chips and the London Underground.
All the flags are now back in the UK office of Link Ethiopia and will be displayed as part of our London Embassy event in 2018. The flags will then make a final journey back to their UK and Ethiopian schools as their memento of the project.