'Hope' are helping us resource Ethiopia's schools.
The founder of Hope, Evan Lewis, made his pencil production line so efficient that he decided to donate the extra pencils being produced to supporting global education projects. He originally launched Everything Environmental in 2005, which has become the leading company in eco-friendly and ethically sourced promotional merchandise across Europe. With a few tweaks, they grew their pencil production from 2 million to 3 million per year, but they decided to put this growth to a very important cause: Global education.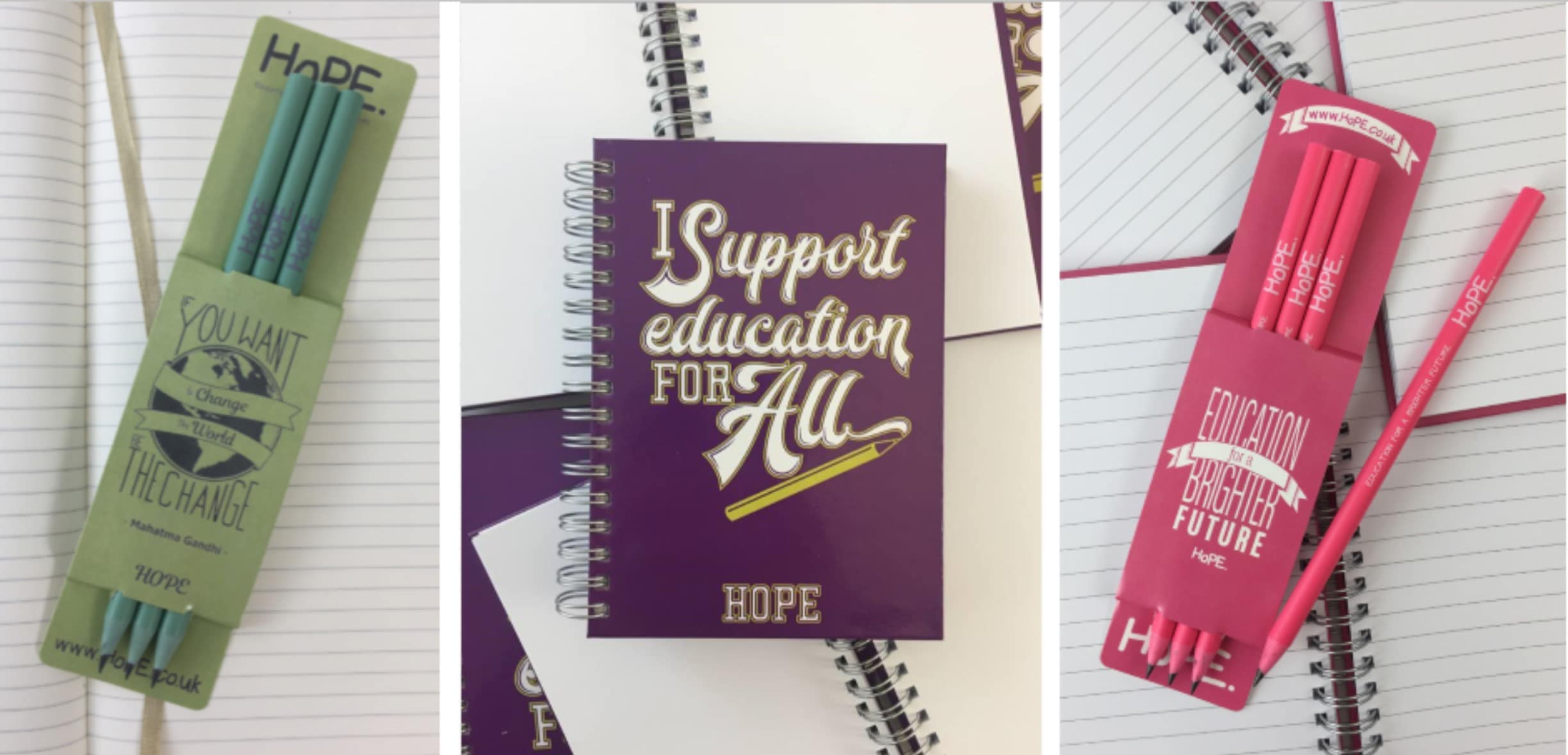 These pencils are great for many reasons:
1) They are made from recycled plastic, helping keep our planet clean.
2) They help us equip more students with materials to learn.
3) The project raises awareness for the importance and power of education.
We owe a big thank you to Hope for helping us resource our schools and students, if you're wondering how you can help too, head over to Hope's website and explore there range of products. When you buy something from Hope you'll be helping out environmentally and ethically, as proceeds of their recycled stationary are donated to their Bright Futures campaign that supports vulnerable children affected by poverty, conflict and natural disasters. Your funds also mean that Hope can help more charities like Link Ethiopia change lives through education!