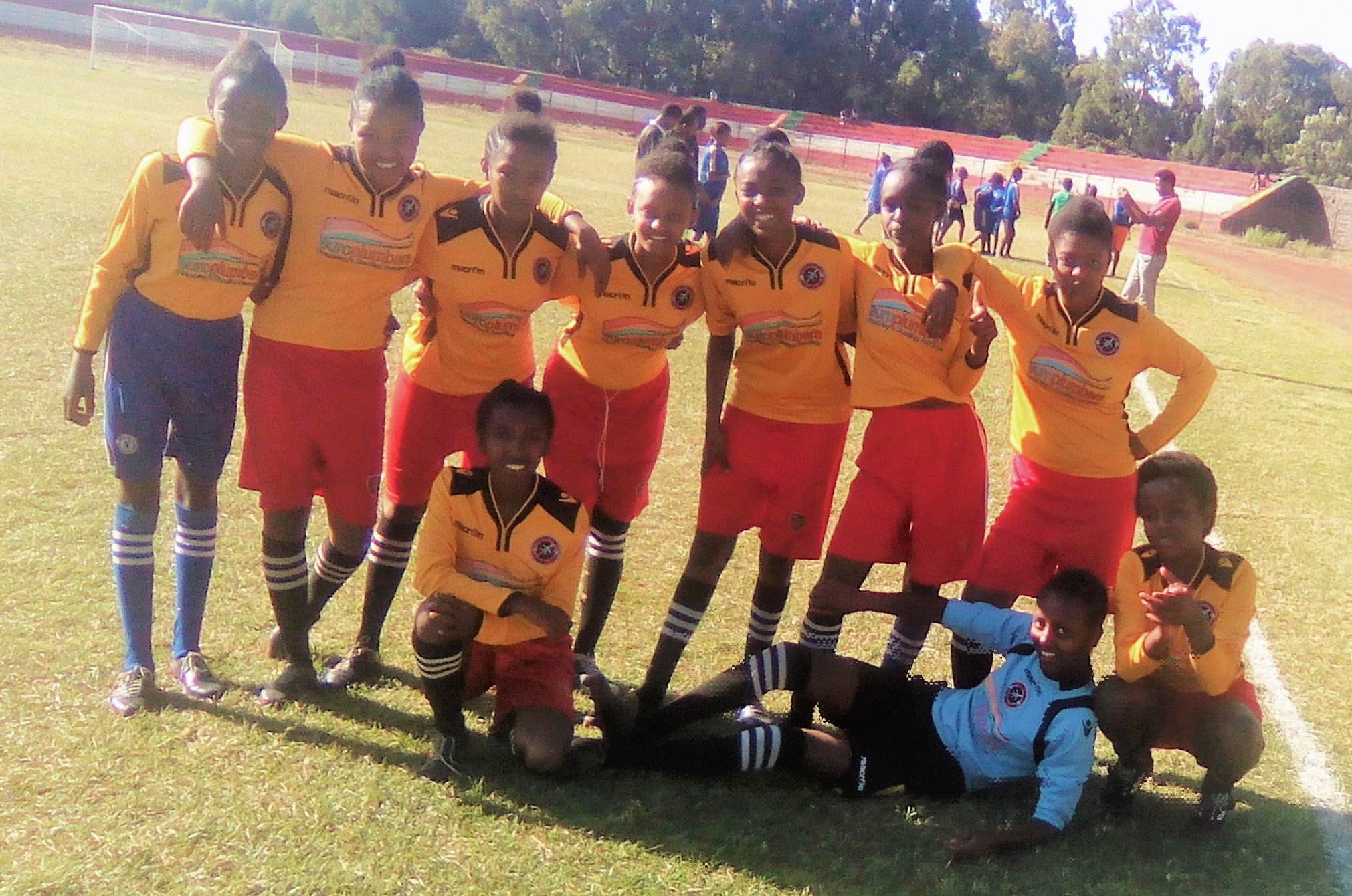 The girls' team have been training twice a week since our project started and have improved immensely. They have been eager to compete against other teams, but as the only girls' team in Gondar, it was hard to find an opposing team!
We were delighted then that last month, the team were able to play two friendly matches against other teams.  They won a friendly against Abajale Sub-city Team 2-1.  Their second match against Fasil Kenema B team (a professional team) was a different story, with our team defeated 8-1. Fasil Kenema have been training for eight years, and scored eight goals, while our team have been training for one year, and scored one. So we're banking on the fact that every year of training will get them one goal closer to winning matches!
Click the video below to meet the girls' at their weekly training: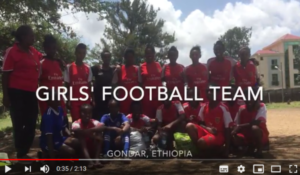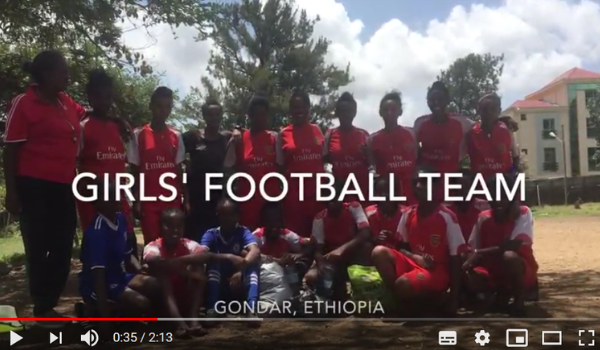 This project, in partnership with The Kindu Trust, aims to build the girls' self-confidence, leadership and team building skills which will benefit them at school and in the future. In November we visited the girls to find out how they, their coach and their mothers thought the project was going.
"Because they are from poor backgrounds sometimes they lack confidence at school. This gives them something to feel confident about"  Coach Aster

"Before the Girls' Football team we were alone and living separate lives – but now we are one team. We share everything: our experiences, feelings and advice. We support each other.Before, we thought we could not correct and better each other, because the person would be mad. Now, we know that we are stronger together, and can grow together."   Team Member

"I have been asked if my daughter plays in the Girls' football team. Saying yes made me proud."  Mother
We want to continue supporting the girls' training and to provide opportunities for them to travel to other cities where they can play against girls' teams of their age. This project is run in partnership with The Kindu Trust and is funded from grants and donations. So far we have raised £1,000 and we are looking for another £2,000 to fund activities for this year!