Improving literacy is pivotal to preparing children for higher education and general life. We support schools in teaching local languages, such as Amharic and Afaan Oromo, as well as English. It's estimated that if students in low income countries left school with basic reading skills, 171 million people would be lifted out of poverty, equating to a 12% reduction in poverty worldwide. In Ethiopia, English literacy becomes increasingly important as it is the sole language of instruction at secondary school and beyond. However, many children aren't adequately prepared to make the switch from learning in their local language to learning in English by the time they finish primary school, and this contributes to high drop-out rates at the beginning of secondary education.
Teachers in primary school often do not have the resources or techniques to confidently and effectively ensure their students finish this stage of school with a good grasp of English. We are seeking to to overcome this problem.
Improved English
Improved English literacy is helpful for international communications and can be a powerful tool to open the door to new opportunities. In Ethiopia, it is also important for life at home. In a country with 86 or so local languages (90% of the population speaking one of 12 languages), English has been adopted for all secondary and further education teaching and as a second language for government communications.
For students to reach their full potential they need reasonable English literacy as they approach secondary school age, which is why we have a focus on English-learning at this stage.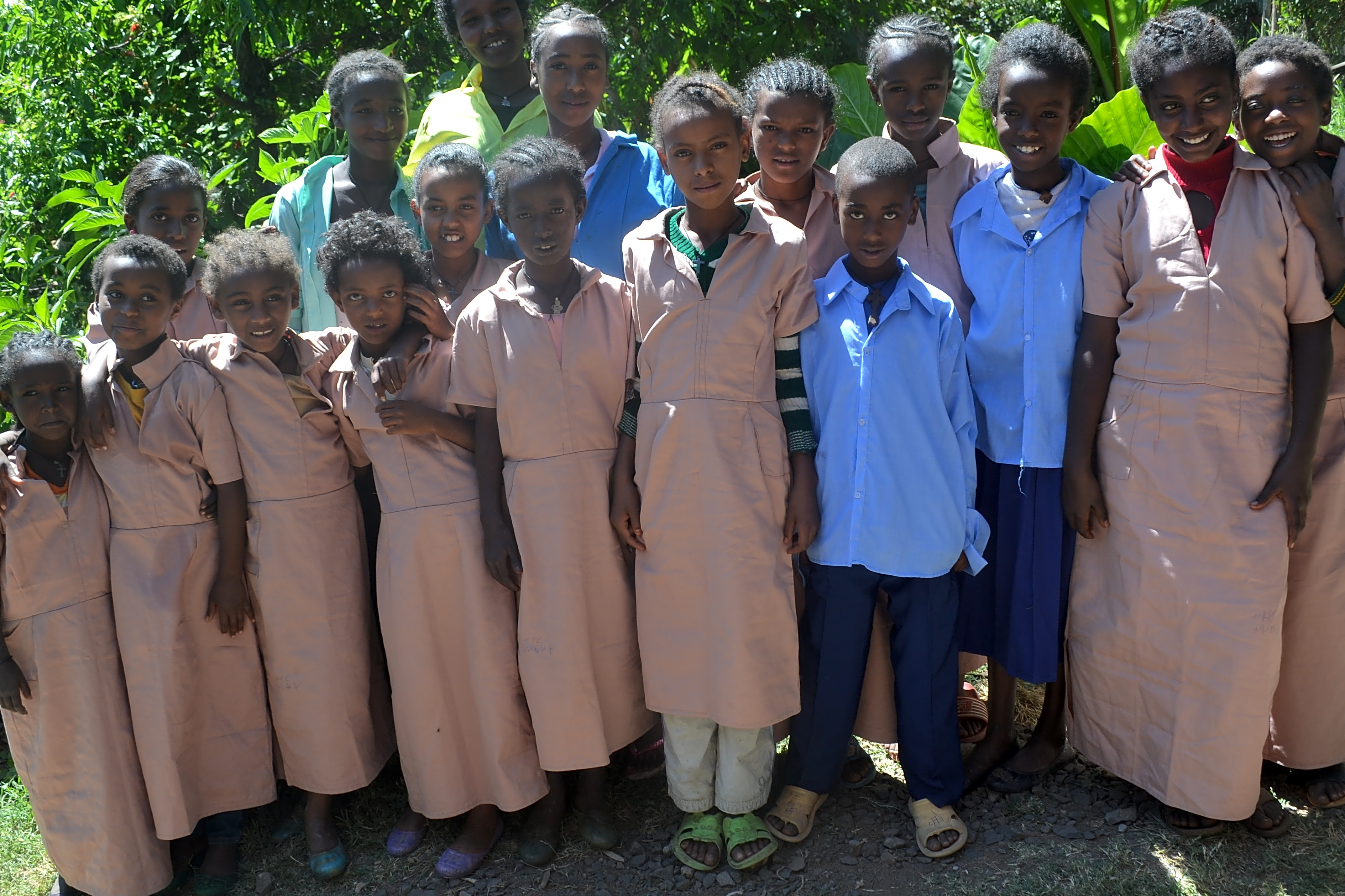 Income Opportunities
Improved literacy skills allow children to ascend the cycle of poverty and secure jobs with higher incomes, greater stability and better working conditions.
Each year of school increases a person's earnings by an average of 10%, if a child completes secondary education this reduced their chances of being in poverty by 60%.
Equipping the students with improved literacy skills provides an essential foundation giving them the power to build their own lives.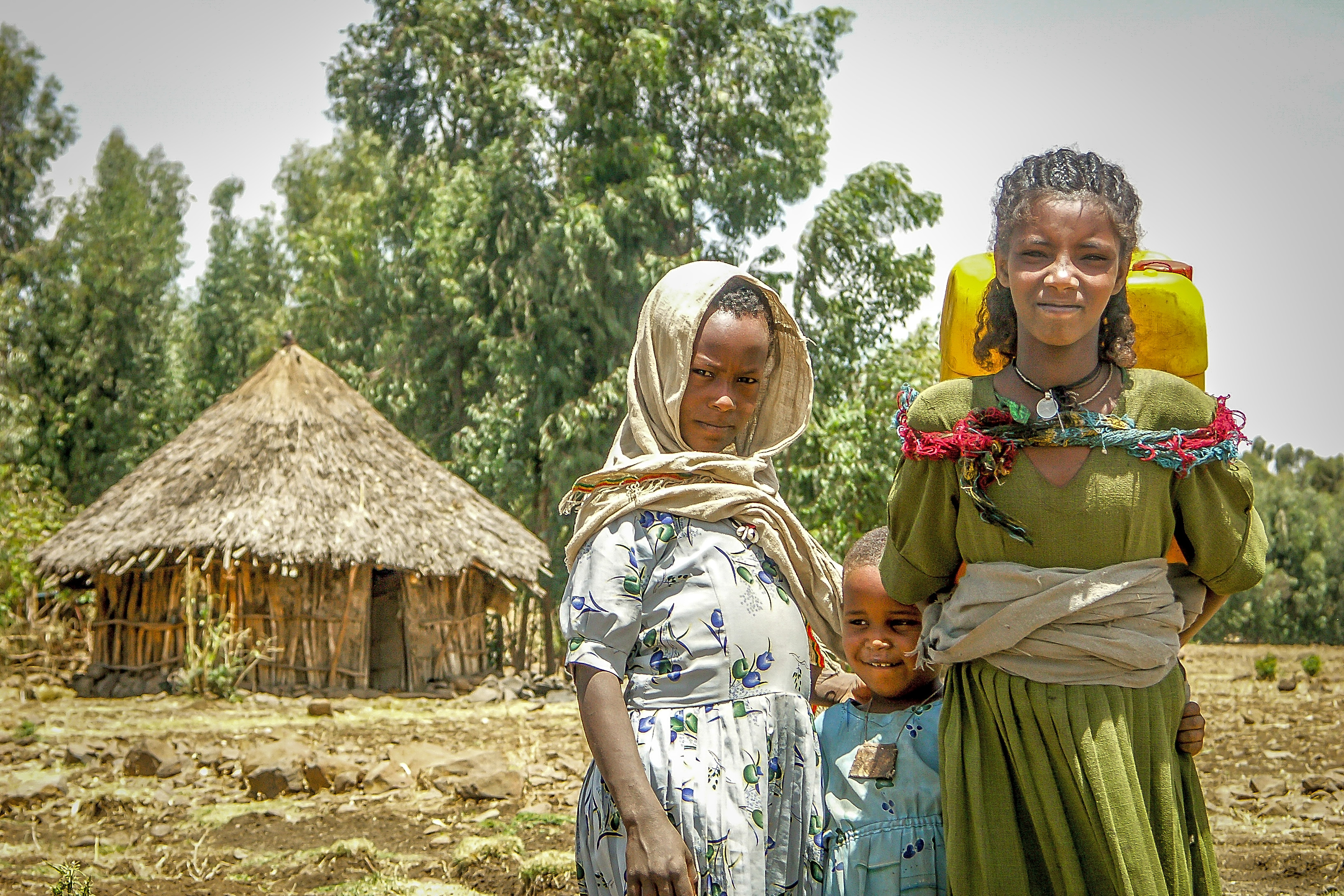 Better Livelihoods
Education has immense capacity to improve a person's quality of life. People can improve their health in numerable ways, for example by enabling them to read information to help avoid preventable conditions such as malnutrition and the spread of infectious diseases.
Increased literacy levels also hugely improve maternal and infant health. If all women completed primary education, it is estimated that maternal deaths would decrease by 66% and if all women completed secondary education, infant mortality deaths would drop by 49%, saving 2.8 million lives every year.
In 1994, Ethiopia passed the Education and Training Policy which requires English be taught from Grade 1 as a subject, and for English to become the medium of instruction in secondary and higher education.
Since then, there have been four five-year plans and in 2015 'The Education Sector Development Program V' was published. The most comprehensive plan to date, it outlines the six priority programmes at the focus of current endeavours:
(1) Capacity development for improved management, (2) Quality of education, (3) Equity and internal efficiency, (4) Adult and non-formal education, (5) Technical and vocational education and training, and (6) Higher education.
how we help
Link Ethiopia is contributing to rising literacy rates Ethiopia-wide through child sponsorships, our literacy improvement project and library development scheme.We recognise that access to education is not equal, disadvantaging girls and rural areas. So we have launched other special projects to tackle these inequalities.
Child Sponsorships
By sponsoring a child, you could provide them with all the materials to boost their learning. With your help, we can supply the pupils with resources including a school uniform, additional tuition and mentoring. The more support they receive the more likely they are to succeed and complete a full education, setting them up for a bright future.
Donkey Libraries
Rural schools often have difficulty physically accessing adequate resources for their pupils, we have a solution: Donkey libraries! Yes, with the help of donkeys we transport books between 5 rural schools and organise reading classes at each school, to enhance the education of our partnered pupils. We want to encourage reading for enjoyment, not just exams, so we supply a variety of different books.
Phonics Literary Project
We are investing in training staff to teach English more effectively through the phonics technique – which helps develop the learner's phonemic awareness. Put simply, it helps children hear and identify different sounds of the English language to help them learn how sounds and spelling correspond. Developing the skills of teachers is key to giving the pupils a quality education.
Donate
If you would like to donate specifically to any of these projects then please click here and send an email to [email protected] to let us know that this is the project you want to support.