Video Exchange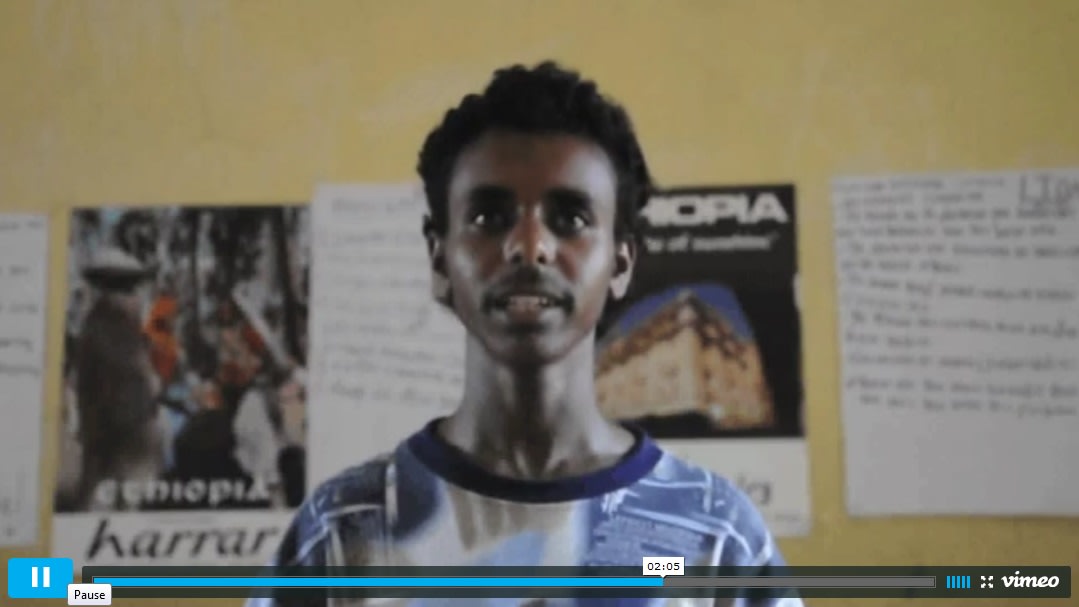 At KS1/KS2 level: The aim of the exchange is to share traditional or contemporary songs and dance from the UK, performed by your students. The format is up to you and could be anything from singing nursery rhymes, hymns or pop songs to performances of contemporary dance or ballet.
At KS3/KS4 level: The aim of the exchange is to ask and respond to some questions from a group of students at your partner school.
Here are some guidelines:
– Please keep videos relatively short – we suggest no longer than 15 minutes.
– KS1/KS2: Include an introduction about the song/dance you have chosen, what it means and why you have chosen it.
– KS3/KS4: Discuss questions you would like to ask students at your link school. Decide on the best five questions and record these.
– You may also like to include a brief message to your link school and few clips of general school life.
Please send your video on DVD or CD to your relevant Ethiopian office as with letters. Please keep [email protected] informed when you have done so.
This video will be sent to Ethiopia and shown by our staff to students at your link school. Our staff will also work with students there to record some performances of Ethiopian traditional dance and songs for your school.