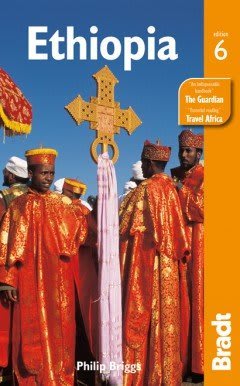 Information supplied by 'Ethiopia: The Bradt Travel Guide' by Philip Briggs.
CLICK HERE to find the latest edition and browse other related items.
The capital of Ethiopia lies in the central highlands at an altitude of 2400m, making it the third highest capital in the world.
Climatically, Addis is a highly encouraging introduction to Ethiopia, with comfortable temperatures all day long dispelling any lingering preconceptions about searing deserts. Some may find Addis a bit overwhelming at first due to the large numbers of beggars and street children, but don't let first impressions put you off.