Historic Route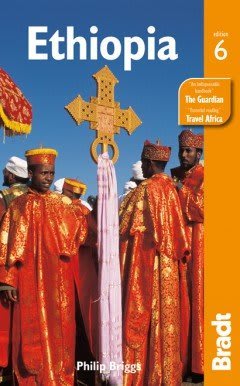 Information supplied by 'Ethiopia: The Bradt Travel Guide' by Philip Briggs.
CLICK HERE to find the latest edition and browse other related items.
Most tourists see Ethiopia for the first time by travelling on what is generally known as the Historic Route, and indeed many of them assume that this is Ethiopia in its entirety. Certainly the five-stop itinerary of this well-travelled tour gives fascination and interest aplenty. With the natural scenery of Bahir Dar and Lake Tana and its fascinating and colourful monasteries, the imposing castles of Gondar, the ancient monuments of Axum and the Tigray region, the unimaginable wonders of Lalibela's rock-hewn churches, the memorable and daunting visions offered by the Simien Mountains, and the numerous and imposing sights of Mekele in the extreme north and Ethiopia's capital city of Addis Ababa further south, the traveller will not want for interest and variety.